Unblocking websites at school can be hard and time-consuming. It may seem like a pro move, but it's not worth the time and effort. Instead of trying to access blocked gaming sites, why not try some unblocked sites for school?
This will allow you to play games even from your school computer. Plus, you can have fun with little to no effort at all. Here are the top 10 unblocked sites for school that you can enjoy.
Top 10 Unblocked Sites for School
Most gaming sites are not accessible at schools and other academic places. So, I have prepared a list of the top 10 unblocked sites for school. Here are some unblocked gaming websites that you can play from even school computers: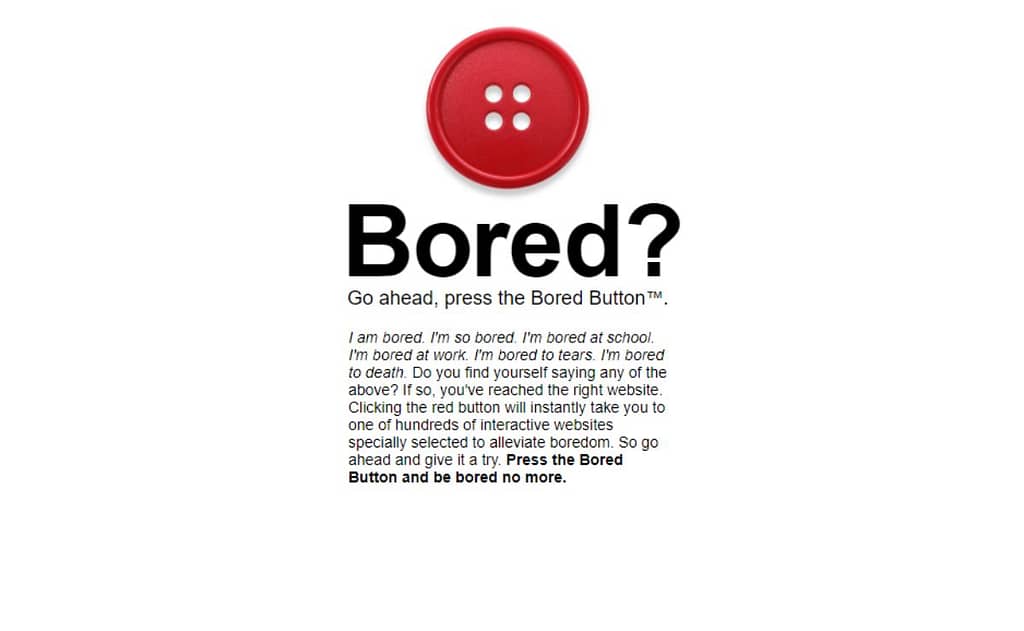 Bored Button has a fantastic way to break up the monotony of your school day. Every click on the red button takes you to random games. You may even end up watching some fun videos. It can be a popular song, a viral video, or a funny clip.
The best part is that whenever you press the red button, you'll have a new game to play or a fun video to watch. So, whether you are at your school or any other place, with Bored Button, you'll never get bored!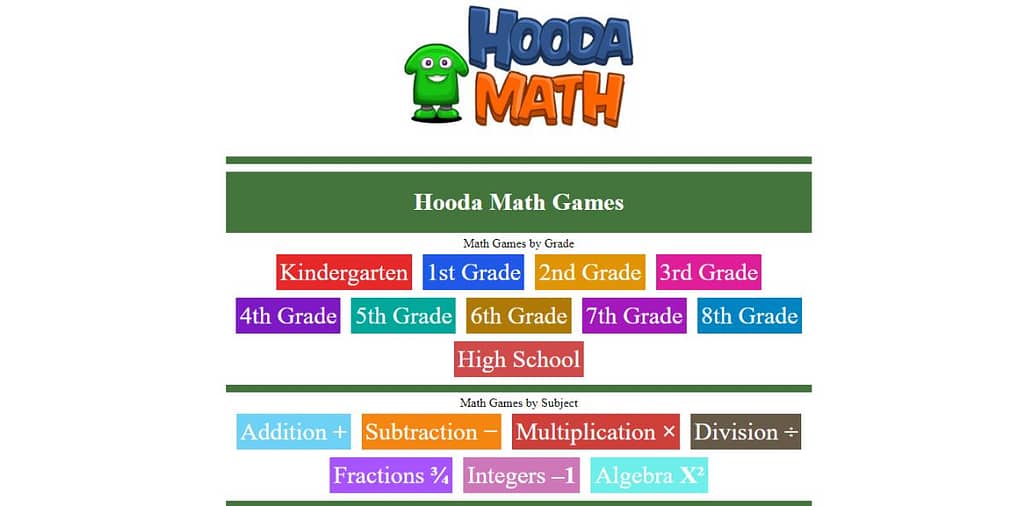 If you love numbers and your favorite subject is math, try Hooda Math. You'll find lots of logic games and puzzles to solve.
With Hooda Math games, you can improve your math skills and have some fun too. This site has game categories based on grades and topics. In fact, some school teachers even recommend these games to sharpen student's brain.
Since the site's content is educational, most schools have not blocked this site yet. That means you still have the chance to enjoy and improve your math skills with Hooda Math games.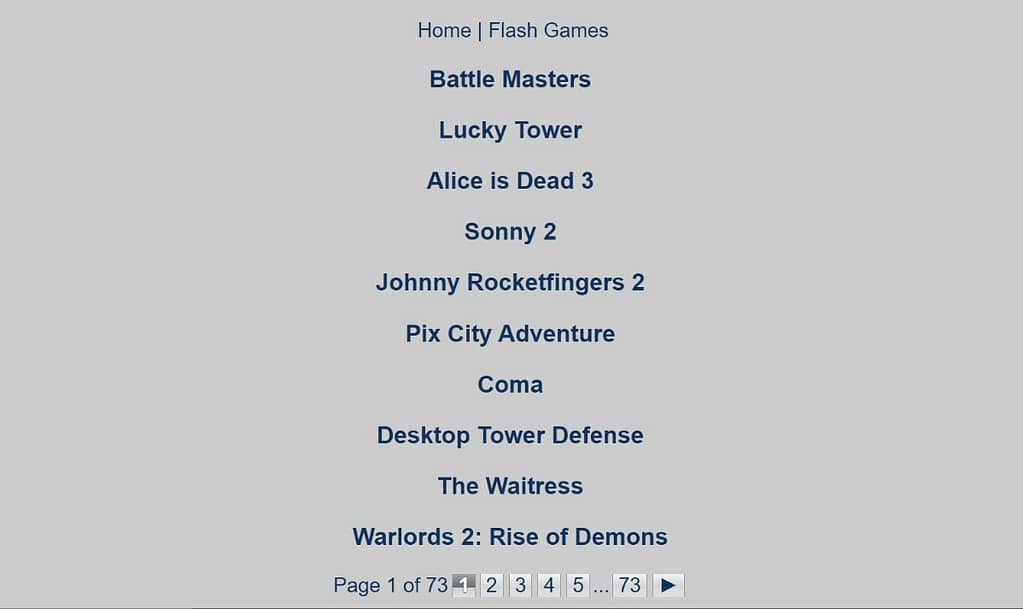 When boredom sets in at school, visit Mills Eagles for gaming. This site has all-time popular games that you can play from anywhere, even at school.
This site has a simple design and a massive library of famous games. Moreover, it has several multiplayer games, so you can play and enjoy it with your friends.
So, check out Mills Eagles to find fun games at school with our friends. You'll surely find something entertaining and enjoyable to kill boredom at school.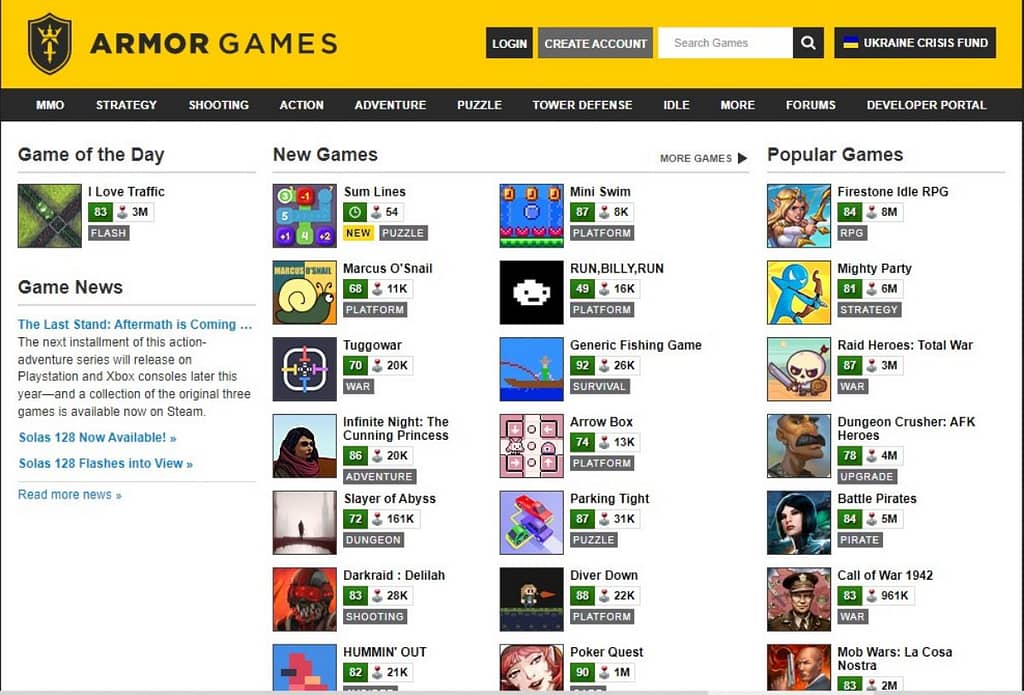 If you're a fan of classic or retro online games, Armor Games is the website for you. It offers over 2,000 free online games in various genres. That includes strategy, action, puzzles, racing, and more.
Another best part of this game is that you can download and play games offline. In addition, this site is constantly updating with new popular games from all genres.
Currently, Armor Games is not blocked by most schools due to the variety of educational games available. Take advantage of this unblocked site and have fun at your school.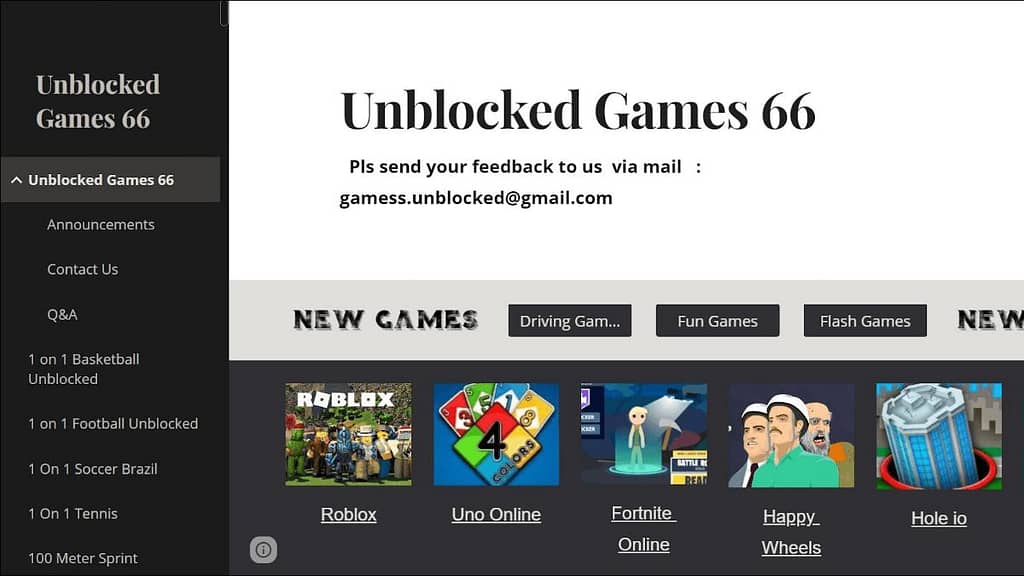 Unblocked Games 66 is a website that offers many games that are still accessible at school. You can easily play these games on your school's computer.
The site features a huge collection of games for all interests, including racing, sports, puzzle, and more. You can also send feedback or request to add your favorite games to their website.
So, if you're looking for your favorite games to play at your school, head to Unblocked Games 66 now.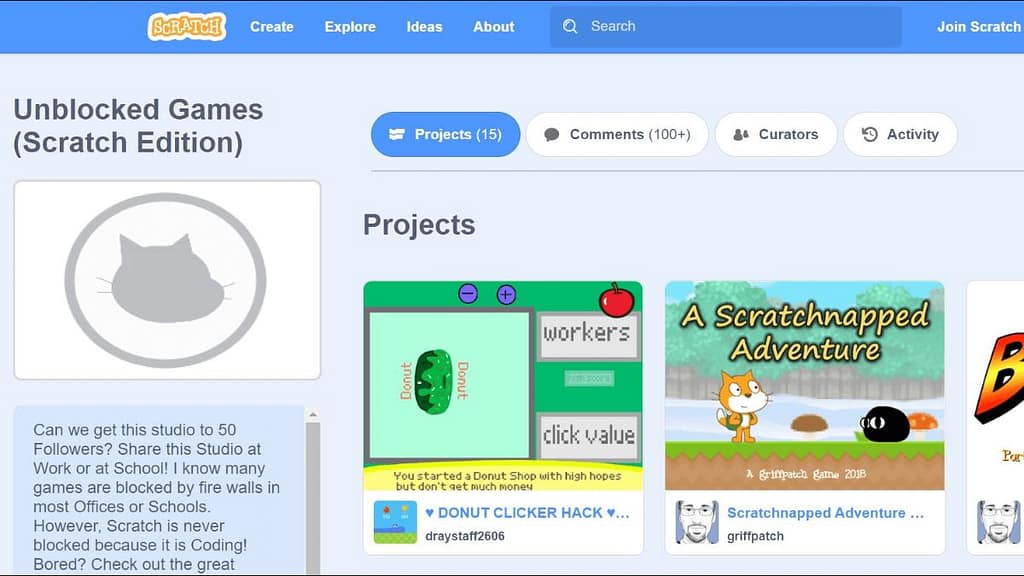 Scratch is another unblocked site for the school that offers a unique feature – you can stream music while playing games. Sounds fun, right?
As this site is often used for teaching game development, so it offers a wide range of customized games. This is also the reason that it is accessible by most schools.
Besides the educational use of Scratch, this site is developed by the Massachusetts Institute of Technology (MIT). That means this site is a secure and reliable option for gaming at school.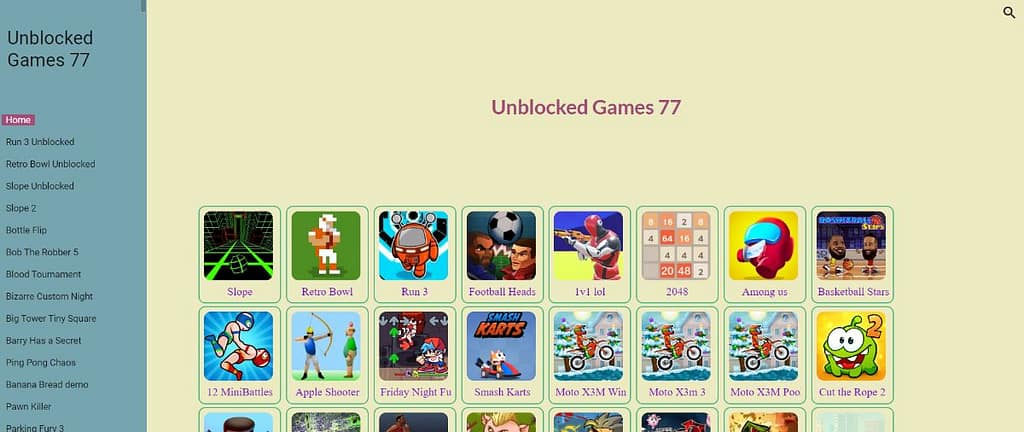 Unblocked Games 77 is like a gold mine for gamers. With an extensive game library and a convenient search bar, it's easy to find the game you're looking for.
The games on this site are lightweight and are playable from any school computer, even low-end systems. So, it is a great option for gaming when you're stuck in class or on a break.
As an added bonus, it offers an ads-free gaming experience, which is especially enjoyable during boring hours at school.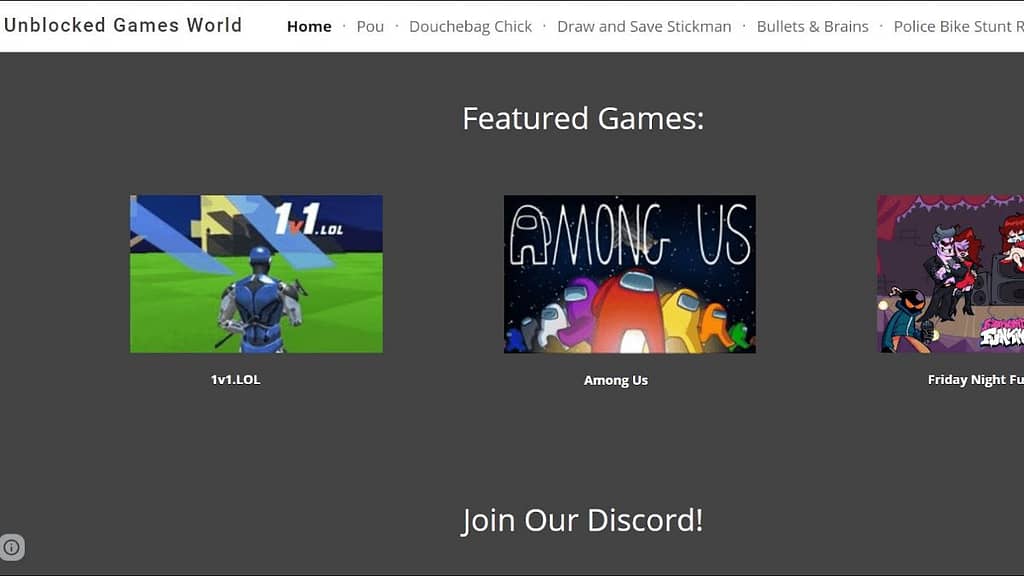 Whether you're a serious gamer or just looking for fun, Unblocked Game World has something for everyone. It has popular games from almost every genre.
It lets you play many games and socialize with other gamers through its Discord channel. So, you can enjoy your games with more people.
Unblocked Game World runs on a Google server, which means it is less likely blocked by any school system. This makes it a perfect option for students looking to pass the time and have fun during school hours.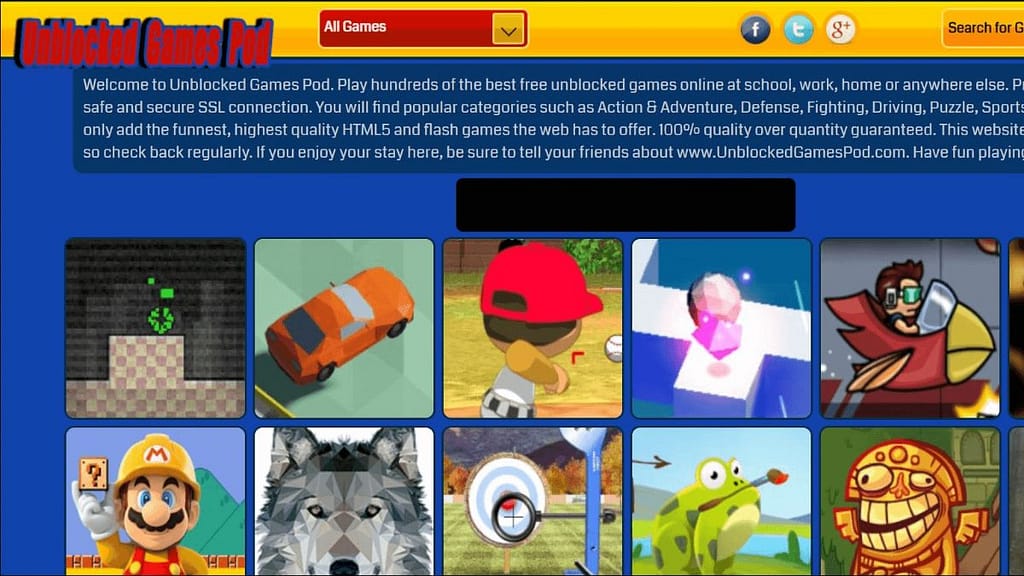 Unblocked Games Pod has many fun and free games. It includes racing, tower defense, combat, puzzles, sports, action, adventure, and many more games. You can also use full-screen gameplay mode to get a better gaming experience.
This website also lets you create an account, add games to favorite list, and more. You can follow Unblocked Games Pod on social media to connect with other gamers and have fun with them.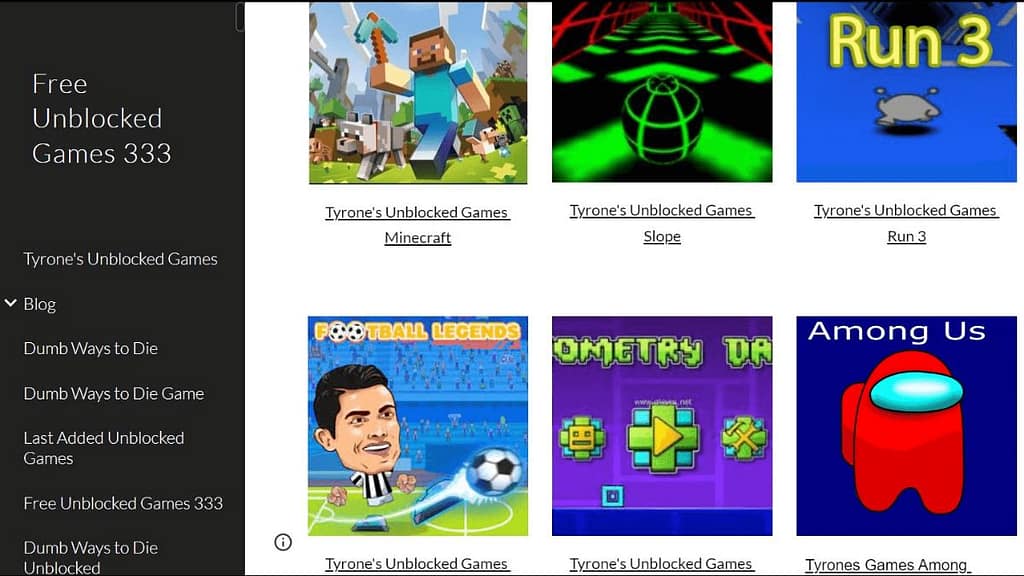 Unblocked Game 333 has flash and HTML5 games, so you don't need extra plugins to install on your web browser. You can easily play games from anywhere at all.
Moreover, it has many free multiplayer games that you can play with your friends at school. You can also find many other famous games via the search option on the website.
Some of its popular games are Minecraft classic, Run 2 and 3, Among Us, Super Smash, Basketball Legends, and Halo.
Best Games to Play on Unblocked Sites for School
Some of the best games to play on unblocked sites for school are Pacman by Google Doodle, Slope Unblocked by Unblocked Games 77, Contra by Arcadespot, Snake Game by Slither, and Bullet Force by Crazygames.
You can play several games from unblocked sites at school, but some of them sit top on the list. This is because they are easily accessible, a fun way to kill time at school, and even refreshes the mind with mental workout games.
So, here are some popular unblocked games: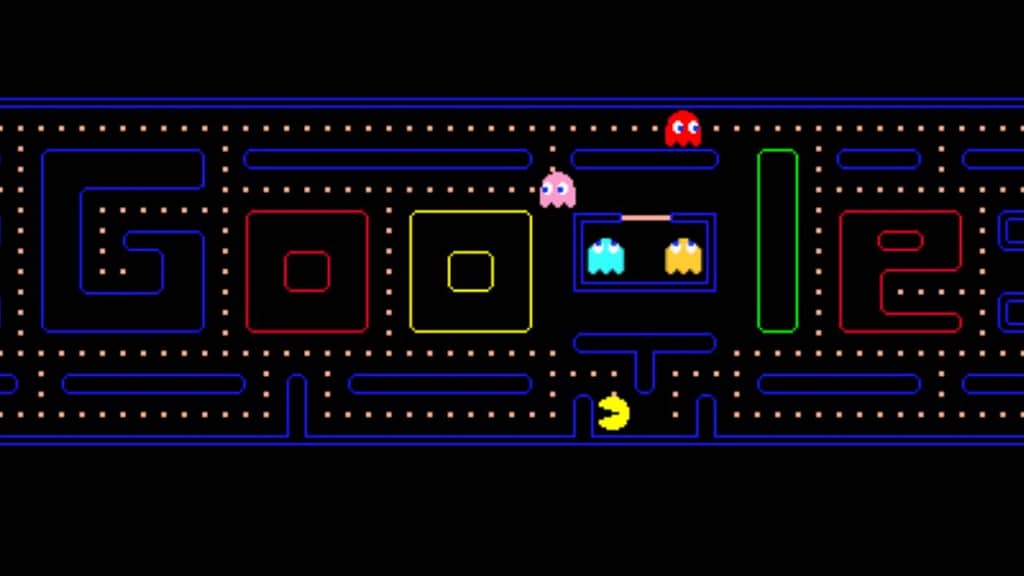 Pacman is one of the most renowned classic games of all time. This game was released as a Google Doodle on May 21, 2010, to celebrate the game's 30th birthday.
This game is great for those who want light entertainment instead of challenging gameplay. So, if you're looking for something simple but fun, go for it.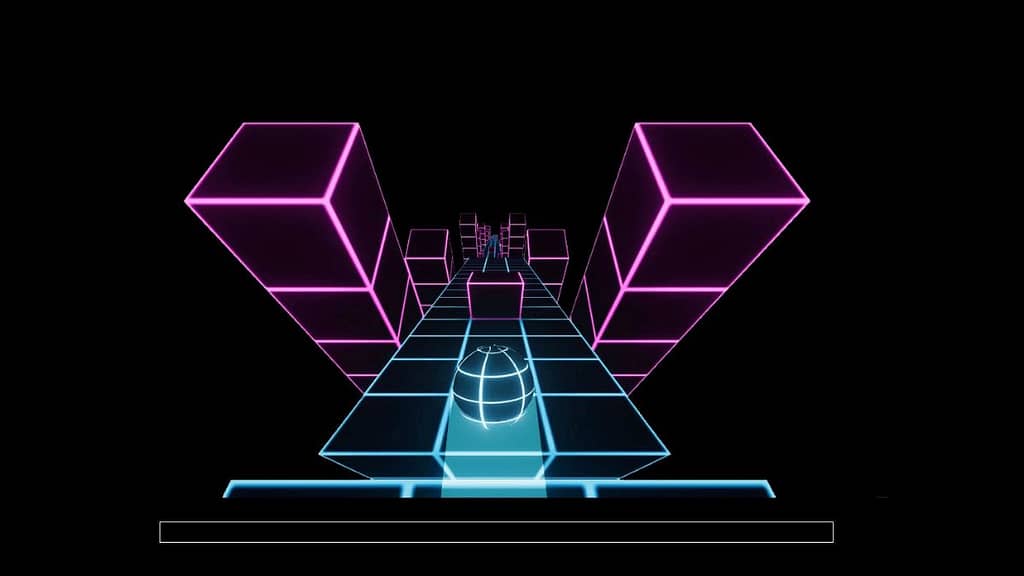 Slope Unblocked is a running game available on Unblocked Games 77. The controls are intuitive, and the game is fun. So, people of all ages can enjoy playing this game.
The main goal for you in this game is to keep the ball from crashing into anything. It's a great idea and practice of reflexes, so try it out.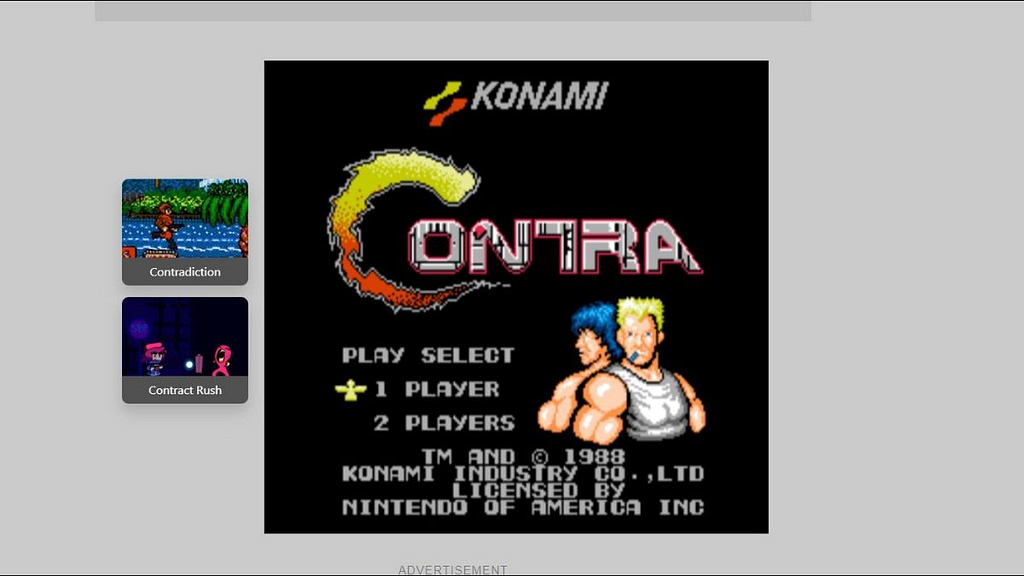 The next piece I have included is a throwback to the era of 8-bit video games. Even if you don't know it now, the 1980s video game Contra was a huge success. It's an exciting adventure in which a soldier completes a mission while going deep into enemy territory.
You won't regret playing this game, even if you haven't played it before. My favorite part is that our IP address helps keep track of our gaming statistics, so our high scores are safe.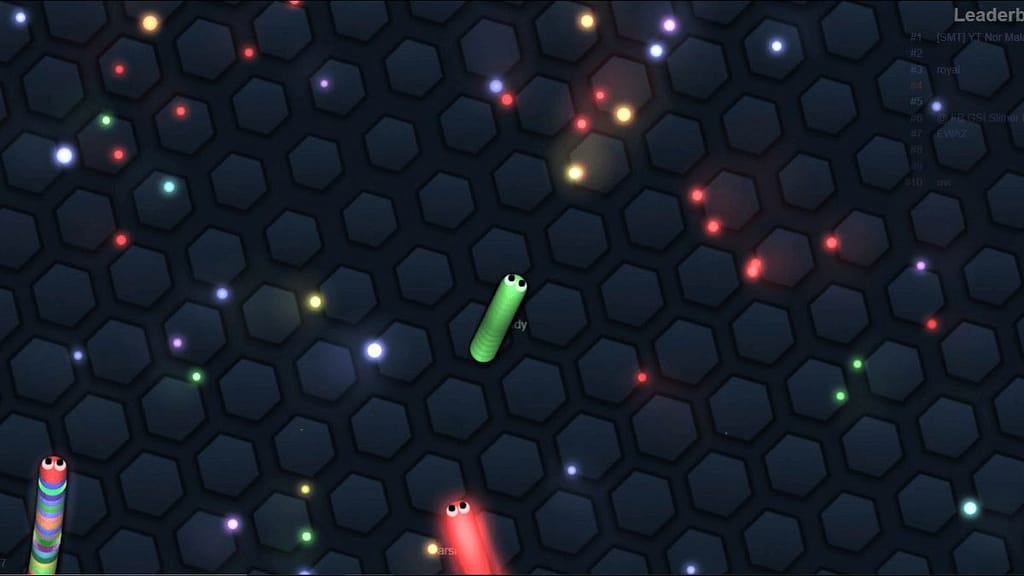 The traditional snake game is well-known to most of us. But Slither has added a few twists to the old idea to deliver a unique gaming experience. As a player, you will be responsible for controlling a snake and feeding it pellets to prolong its life as much as possible.
But that isn't all! There's more than this, too! In this game, you aim to grow your snake to be the longest among all the other online gamers. Plus, you can also kill snakes by running into them.
Bullet Force Multiplayer is also a top-notch online game with the best visuals and graphics motion. This game has many modes; you can choose a location from different maps.
In addition, this arcade game contains a lot of weapons, and you can also customize your character. Without a doubt, this is an excellent game, and I know you will also enjoy it.
Other Unblocked Gaming Sites for School That You Can Enjoy
Other than the mentioned gaming sites, here are more unblocked gaming sites that you might enjoy at your school:
Frequently Asked Questions
How to access blocked sites at school?
You can access blocked sites at school by using use a proxy server. Virtual private networks (VPNs) encrypt your traffic, hide your IP address, and let you unblock websites. If you'd rather play free games, go to an unblocked site.
How do I unblock websites on my school Chromebook?
You can change settings for all websites by navigating to > More > Settings > Privacy and security > Site Settings on your Chrome and unblock them all at once.
Alternatively, open the specific site you want to unblock, and click the Lock, Info, or Dangerous icon (whichever you see) next to the web address bar. Then tap Site Settings and unblock the concerned website.
Why does school block gaming sites?
Schools often block gaming websites and apps to ensure students can concentrate on their studies. Their main goal is to keep them focused on their lessons and keep them away from distractions during classes.