We've all been there- you get a notification that you received a Snap from your friend. So you tap it only to realize that your Snapchat won't open. You even try opening the app manually, but nothing works- UGH!
But before you throw your phone across the room, take a deep breath and read our troubleshooting guide for some easy solutions.
8 Easy Fixes if Snapchat Won't Open
If Snapchat won't open on your device, check your internet connection, relaunch the app, restart the phone, give essential app permissions, clear the app cache, delete conversations, or update the app. If the problem persists, check if Snapchat servers are down.
Now that we know the possible causes behind this problem, let's take a look at some easy ways to fix it:
Relaunch Snapchat
If your Snapchat won't open, relaunching the app does the trick most of the time. This can help fix the issue if it results from a software glitch. So close the app and reopen it after a few seconds, and now, your Snapchat should work.
Restart Your Phone
Sometimes a glitch in your phone's software can also interfere with certain apps on your phone. To make sure that's not the problem, restart your mobile, and once it has been rebooted, open Snapchat to see if it is working.
Check if the Snapchat Servers are Down
You may be looking for issues on your app or phone, while the Snapchat server might be at fault. Sometimes, Snapchat's servers get burdened due to updates, bug fixes, or other reasons, which can prevent users from opening or using the app.
So, talk to your friends and see whether Snapchat is working for them or not. If your friends can also not access the app, the chances are that there is a Snapchat server issue. And to be sure, check the Snapchat server status on DownDector's Snapchat page.
Once you have ensured that Snapchat servers are at fault, you can't do much but wait.
Check Snapchat Permissions
If you can open Snapchat but can't use some of its features (like the inability to record video or audio), it's possible that the app doesn't have some essential permissions. Take a look at how you can grant app permissions for Snapchat depending on your phone's operating system.
Enable Snapchat Permissions on Android
Here are the steps to enable Snapchat permissions on an Android phone:
Open the Android Settings app and select the Apps option.
Now scroll down to find Snapchat and tap on it.
Tap Permissions.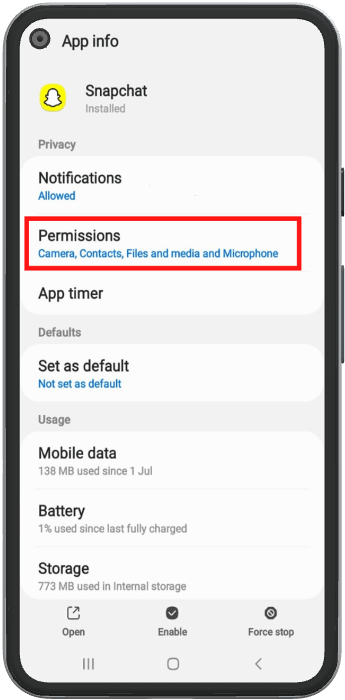 Make sure all necessary permissions are turned on.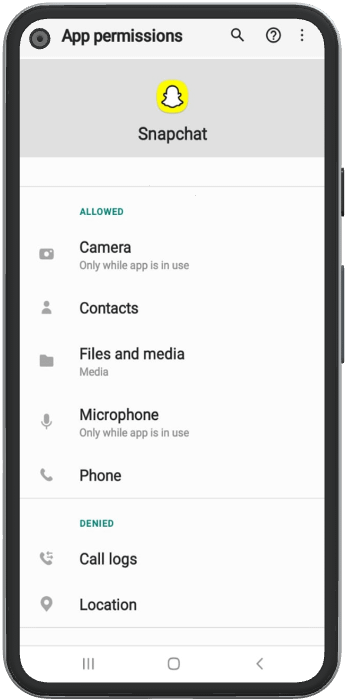 Enable Permissions on iOS
Follow these steps to enable Snapchat permissions on an iOS device:
Launch the Settings app.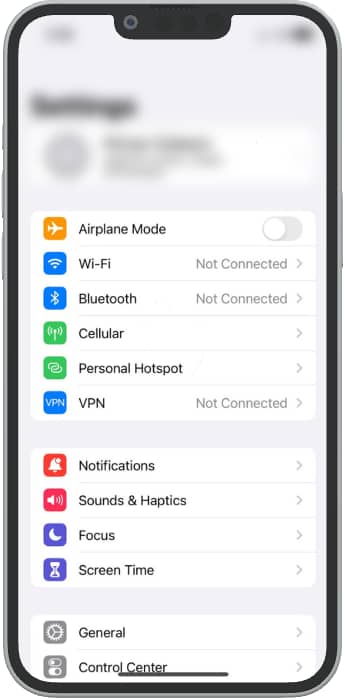 Scroll down through the list of apps until you find Snapchat and tap on it.
Swipe the toggle button to the right in front of each permission. Make sure Snapchat has all the necessary permissions.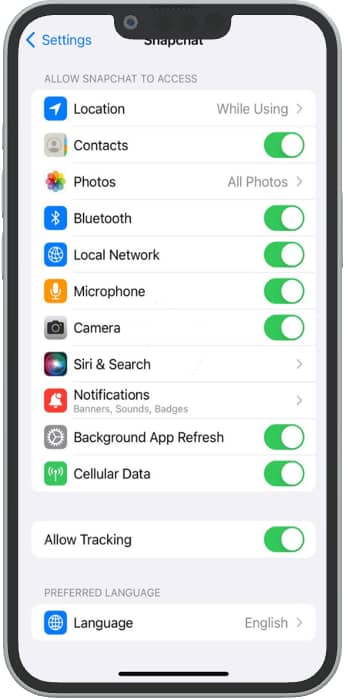 Update Snapchat
Snapchat rolls out new updates every once in a while. These updates not only add new features but also provide patches and fixes for bugs that might be preventing you from using the app properly. So, you should use the up-to-date version of Snapchat as it will not only fix the existing bugs but also prevent future bugs and glitches.
Update Snapchat on Android
Here's how Android users can update Snapchat:
Launch Google Play Store and tap on your account at the top right.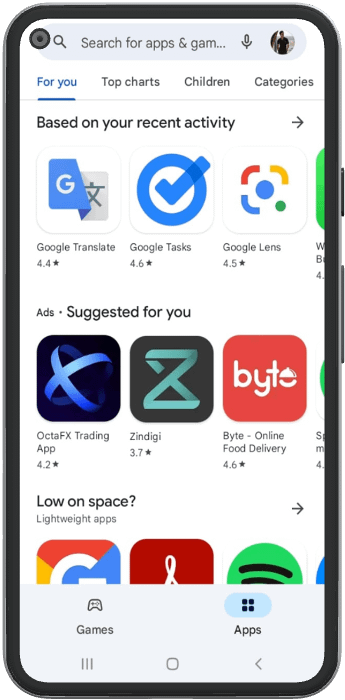 After this, select Manage apps and device from the pop-up menu.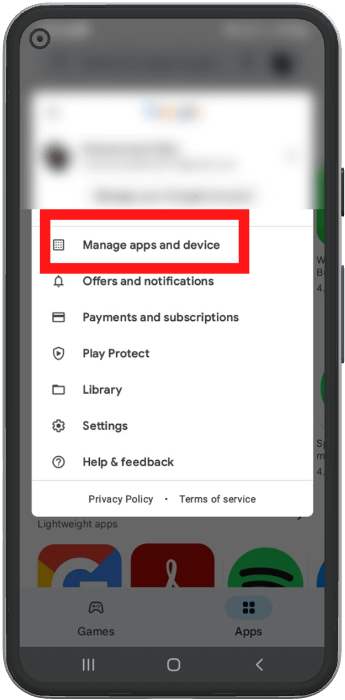 Now see if there are any pending updates under the Updates Available option.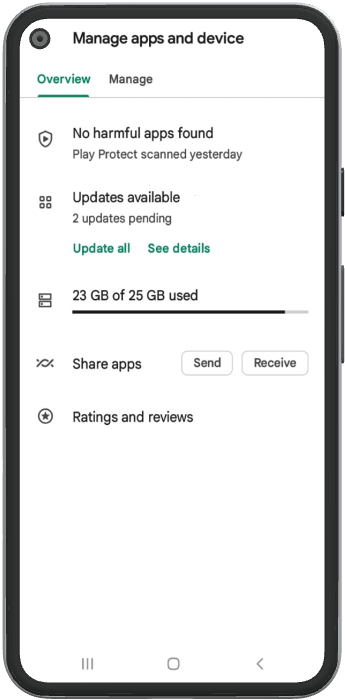 If there are pending updates, tap on Updates Available > Update All to update all the apps.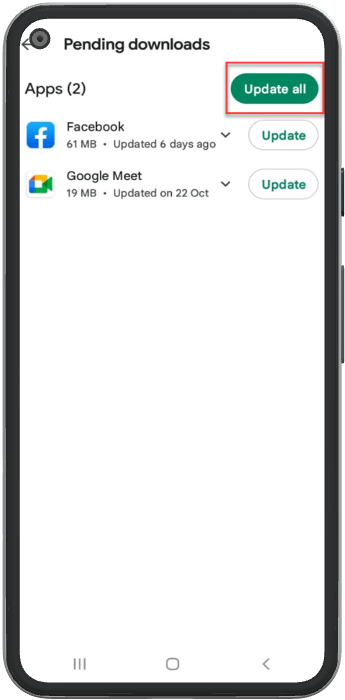 Update Snapchat on iOS
Here's how iOS users can update Snapchat:
Open the App Store, and on the top right of the screen, tap on the Accounts tab.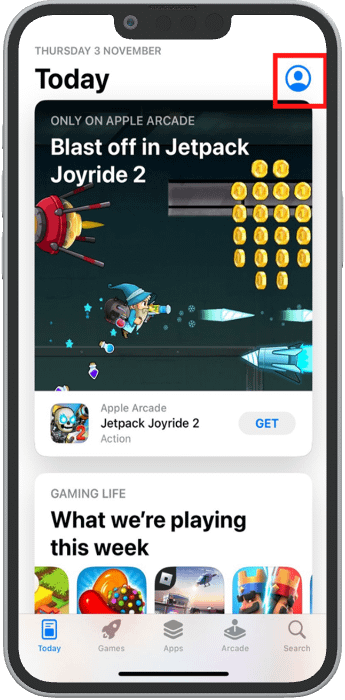 Now scroll through all the installed apps to see which apps have available updates and update them.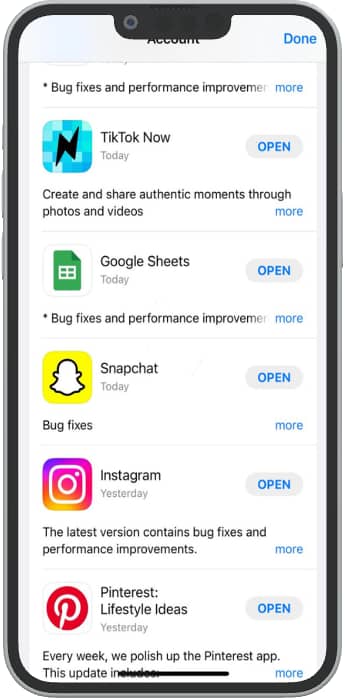 Check Your Device's Internet Connection
If your Snapchat app fails to load, there might be some connectivity issues with your WiFi connection or mobile data. To be certain that it's a connectivity issue, use other apps on your phone that requires an active internet connection. If they don't work, you'd know the internet is the issue.
To troubleshoot your WiFi, restart your router or contact your internet service provider. But if you use cellular data, try turning on the flight mode for a few seconds and turning it off again. Also, make sure you haven't run out of mobile data.
Note that VPN can sometimes interfere with the internet connection. So, if you use one on your mobile, turn it off.
Delete Snapchat App Cache
Corrupted Snapchat cache data can also cause issues while launching the app and even make it crash. So, you should delete Snapchat cache data routinely. Here's how to do it:
Launch the Snapchat app.
Tap on the Avatar icon, which is on the top left of the screen.
Open Settings by tapping the gear icon.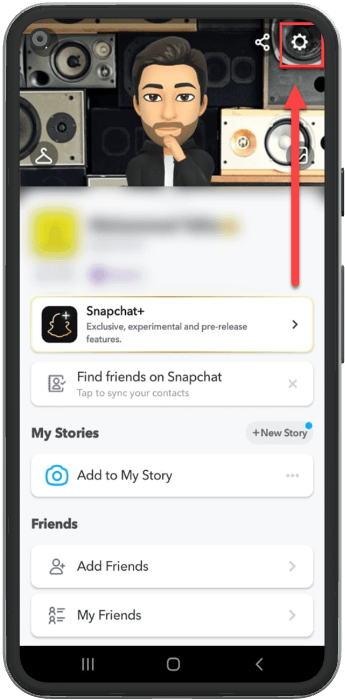 Scroll down to the Account Actions section and tap on Clear Cache.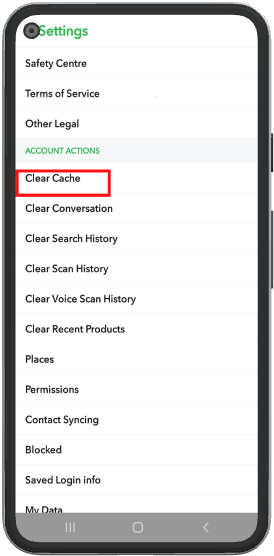 Press Continue.
Delete Conversations
Sometimes, deleting the app cache isn't enough. If you can't send snaps to your friends, then there is probably a problem with the conversation cache, and you should delete it. Here are the steps to delete the conversation cache on Snapchat:
Open Snapchat and tap on the Avatar icon on the top left of the screen.
Tap the Setting icon and scroll to the Account Actions section.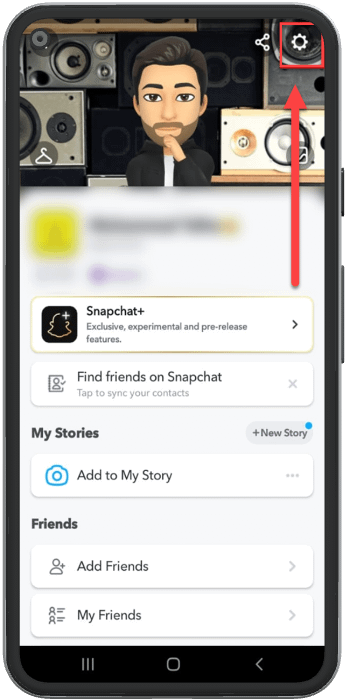 Now select Clear Conversations and tap Continue.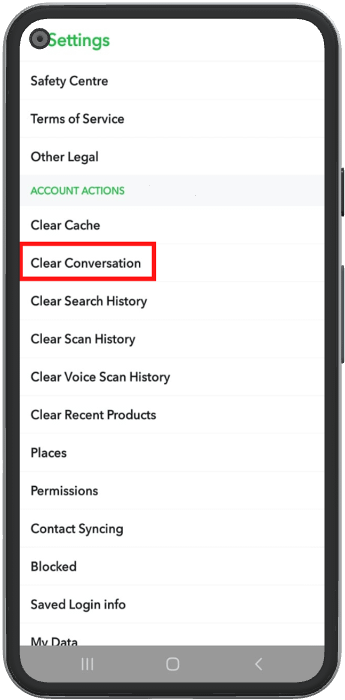 Note: By deleting conversations, you will lose all messages and unopened snaps.
Frequently Asked Questions
Why My Snapchat Won't Open?
Your Snapchat won't open when there are missing app permissions or other bugs related to the Snapchat app, poor or no internet connection, etc. It is also possible that the Snapchat servers are down or there's some issue with your mobile phone.
Why is my Snapchat closing as soon as I open it?
If your Snapchat is crashing as soon as you open it, ensure that you have the latest version of the app. Then, try restarting your phone and opening Snapchat again. If that doesn't work, you can try logging out of the app and then logging back in. But if all fails, contact Snapchat support, and they can help you troubleshoot the issue.
How do you refresh Snapchat?
To refresh Snapchat, simply open the app, place your finger on the top of the screen, and swipe down. This will make the new snaps load. If you do not see new snaps even after swiping down, it's possible that you have no unread messages. Alternatively, log out of your Snapchat account and then log back in. This often helps load new snaps.
Will clearing the Snapchat cache also delete saved snaps?
Clearing the Snapchat cache won't delete the saved snaps. It only cache only removes unnecessary data or files. Whereas you lose saved snaps only when you delete the conversation from the Snapchat app.
Why Snapchat Won't Open?
Snapchat may not open on your device due to several reasons, such as poor internet connection, outdated version, device compatibility, storage issues, app crashes, or too many background apps running. To resolve this issue, check your internet connection, update the app, ensure that your device is compatible, clear storage space, restart your device, or close background apps.