If you're having trouble sending or receiving messages on Instagram, you're not alone! This annoying issue is rather common, but luckily, you can get your Insta DMs up and working again with a few simple fixes. So, read this blog post to find the best ways to deal with Instagram DMs not working.
Why is Instagram DMs Not Working- 7 Possible Causes & Fixes
Instagram DMs might not work if there's a problem with your internet connection or the app itself. To fix this, troubleshoot the internet, clear the app cache, and update the app. But if it's a problem on the receiver's end or there is an Instagram outage, you can't do much about it.
Here's a deeper look at why your Instagram DMs might not be working and how to fix it:
1. Internet Connection Issues
One of the most common reasons why your Instagram DMs might not be working is that you have an unstable or slow internet connection. When using the app, any fluctuation in network speed will disrupt the messaging service and prevent you from sending/receiving messages.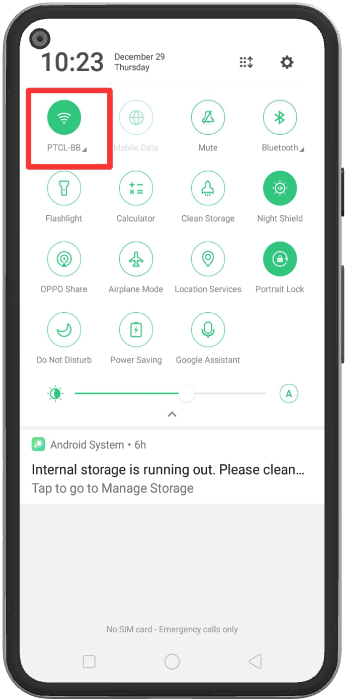 So, start with checking your internet connection. If you use cellular data, turn on the flight mode for a few seconds and turn it back on. Alternatively, if you use WiFi, turn off the router for 10 seconds to one minute, and turn it back on again. If nothing works, contact your service provider.
2. Outdated App Version
Instagram introduces improvements to its platform every once in a while. Keeping up with these upgrades is important to enjoy the various features on Instagram, such as DMs. So, if your Instagram app isn't updated to its latest version, it could also cause instability in the messaging service.
To update your Instagram app on an Android device:
Open the Google Play Store app and tap the Profile icon in the top right corner.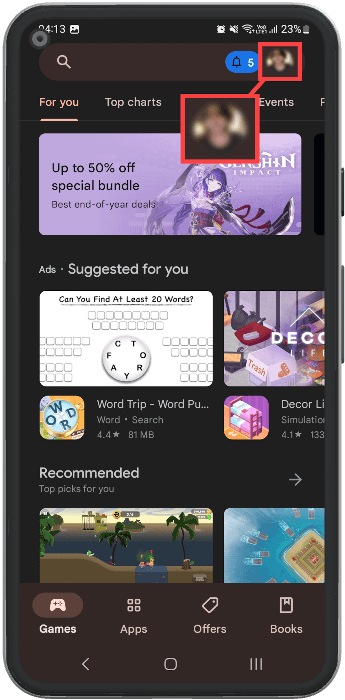 Select Manage apps and device.
Now, it will show if updates are available for any apps. You can either select Update all to update all the apps or select See details to manually update Instagram.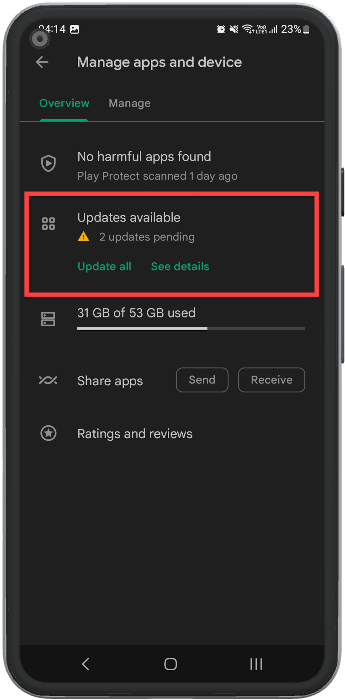 Now, to update the Instagram app on an iPhone, do the following:
Navigate to the App Store.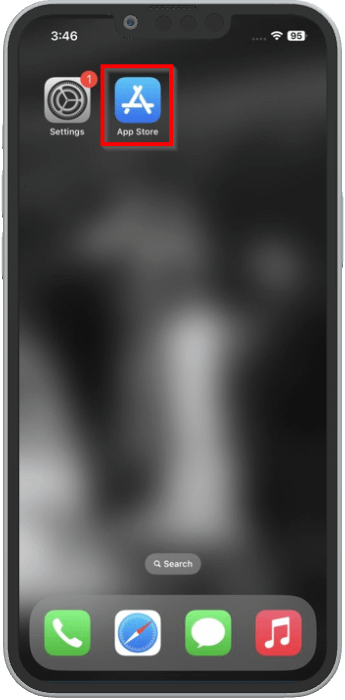 Find your Profile icon at the top of the screen, and tap it.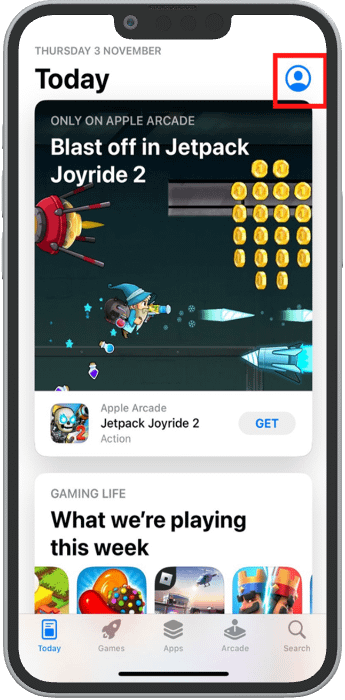 Now, scroll down to look for pending updates. If your Instagram is outdated, you will see the Update button next to it. Tap it to update your Instagram app.
Alternatively, you can simply select Update All to update all the outdated apps at once.
And now, your Instagram app will be up to date and likely fix the DM issue.
3. Accumulating Cache
Oftentimes, Instagram cache files can get accumulated on your device and disrupt the different functions, including DMs. Clearing the cache allows for new updates and data to be downloaded, which can help fix bugs and performance issues.
It is one of the most effective ways to address issues related to Instagram DMs not working. This is why you should clean up your Instagram cache every once in a while.
Here's how to get rid of the Instagram app cache on Android:
Open the Settings app.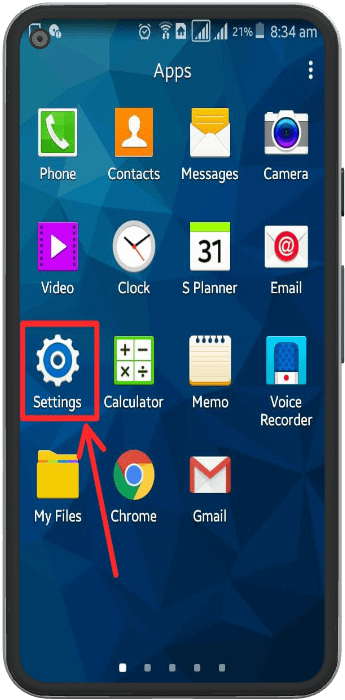 Tap App Management.
Find and select Instagram in the list of apps.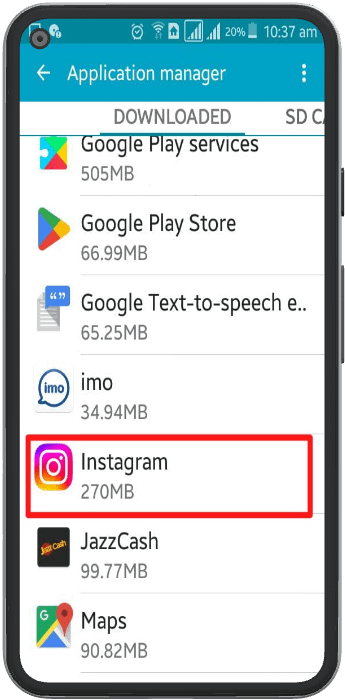 Tap Storage Usage. This will show you how much space the Instagram app and files are taking on your device.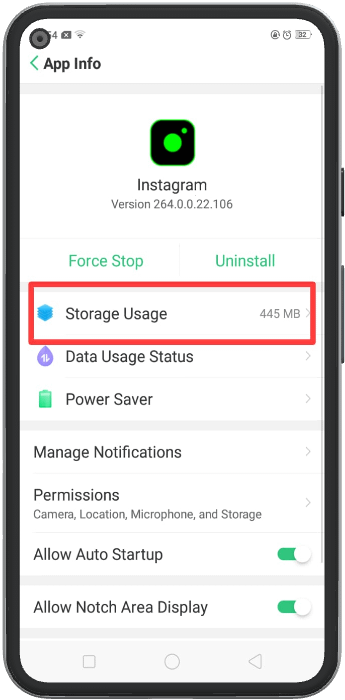 Now tap Clear Cache to get rid of all the old Instagram cache files.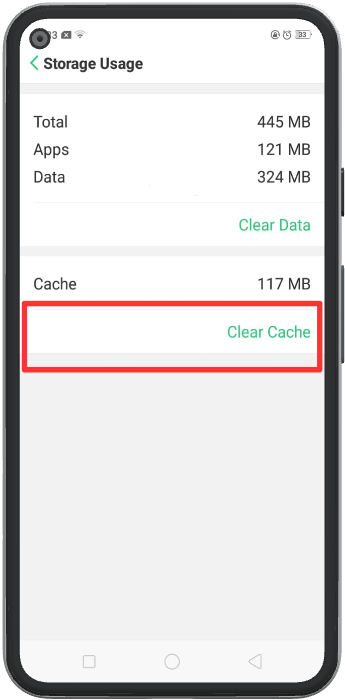 However, clearing the Instagram cache is not as straightforward on an iPhone. You don't have a default option for doing so. But, there is a workaround. You can delete the app which will delete all Instagram files on your device, including the cache. Then, you can reinstall the app and start anew.
Here's how to get rid of the Instagram app cache on an iPhone:
Navigate to the Settings app on your iPhone.
Now, tap General.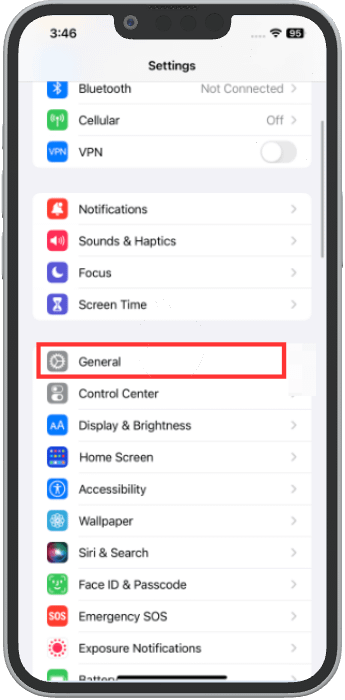 Select iPhone Storage.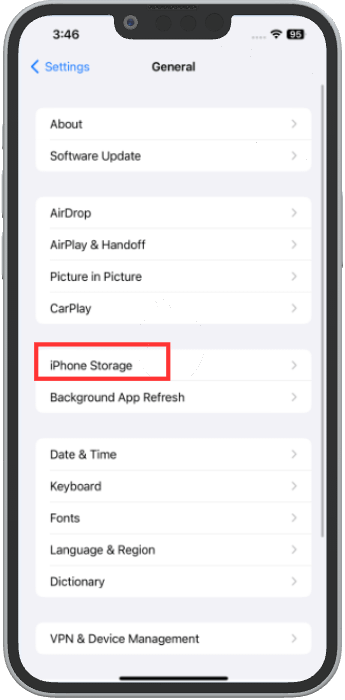 Find Instagram and tap it.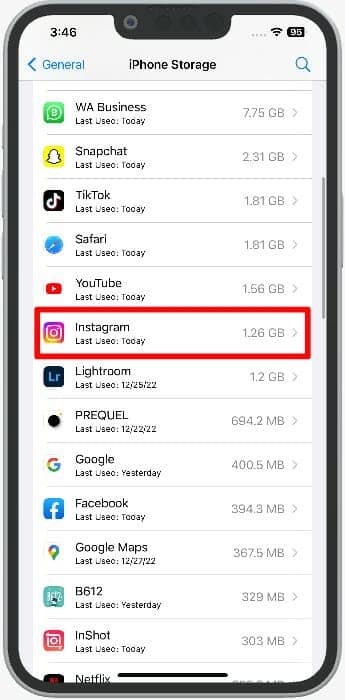 Now tap Delete App to get rid of the Instagram app cache on your iPhone.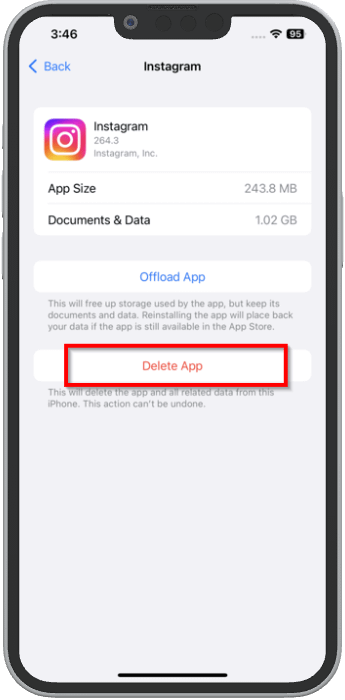 And that's done.
4. You've Reached the DM Limit
Instagram has a certain DM limit that prevents its users from sending too many or too long texts (anything above 1,000 characters in a single text). It may also prevent you from sharing something with more than five chats at a time. If you don't adhere to these restrictions, you might find yourself unable to send direct messages.
Too much activity on Instagram, such as sending too many DMs in a short period of time, can lead to this kind of restriction. This is not limited to DMs, as interacting on too many Instagram posts (like leaving a lot of comments) can also ban your DMs and other activities for some time.
In this case, the only thing you can do is wait for the restriction to end. Meanwhile, you can also try using other messaging options, such as WhatsApp or Facebook Messenger, until the issue is resolved.
5. The Reciever's Direct Messages are Turned Off
You're inspecting your app and device to look for the issues, while the issue may actually be on the receiver's end. Instagram allows you to turn off your DMs if you wish to prevent others from messaging you. So, it's another possibility that you are sending messages to someone who has their Direct Messages turned off.
And this is why your messages are not going through. Sadly, in this case, you can't do a lot. Though, trying to reach out to the person on a different platform is one way to go about it.
6. Instagram Server is Down
Sometimes, Instagram servers may experience downtime. It could either be that Instagram is rolling out some new updates or it is doing some maintenance. When that happens, you won't be able to use some or all of Instagram features for a short while, including DMs.
You can visit Downdetector to check the Instagram server status. If there's an Instagram outage, there is nothing you can do but wait.
7. Instagram DM Glitch
So, you've tried everything, and nothing seems to work. Then, it's possible that there is some unusual Instagram DM Glitch. In that case, you can try reaching out to the Instagram Team for a solution. Here's how to do it:
On the Instagram home screen, tap the Profile icon at the bottom right.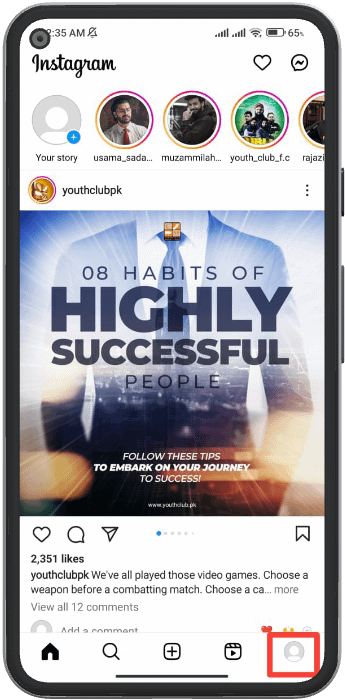 Tap the three horizontal lines icon on the top right.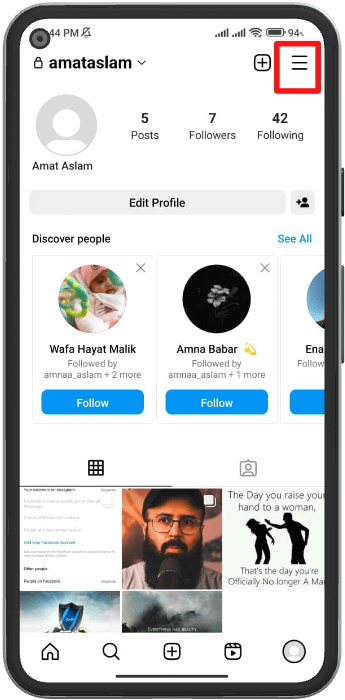 Now tap Settings.
Select Help.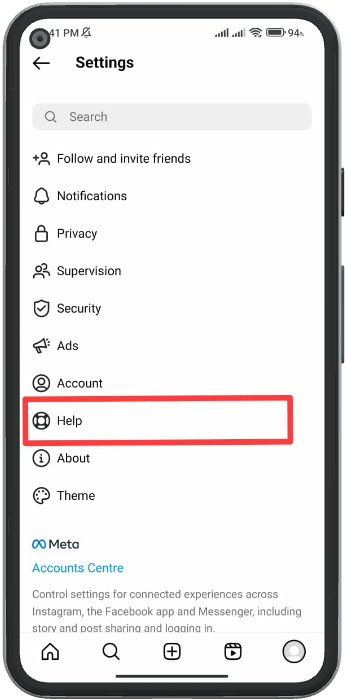 Now select Report a problem, and from thereon, Instagram will guide you based on your inputs.
7 Different Types of Instagram DM Issues (With Fixes)
Different Instagram message issues include photo/video disappearing, your or the other person's message disappearing, or the inability to send, receive or reply to a message. Or sometimes, the messages may get sent on your end, but the receiver doesn't get them.
Below, I have listed some of the most common Instagram DM issues and solutions for the same. But note that if you have internet connectivity issues or if the Instagram servers are down, you may experience any or all of the issues below:
1. Photo or Video Disappeared
When you send a disappearing photo or video on Instagram, the receiver will only be able to see it once. After that, it will disappear and can't be seen again. So, if you are not able to review a photo or video that your friend has sent, it is most probably a disappearing message.
If that's the case, there is no issue with your Instagram DM. There's nothing else you can do about it except ask the other person to send the photo/video again.
2. Your Message Disappeared
If you sent a regular (non-disappearing) message, but it has suddenly disappeared from the conversation without any notification, then there might be an issue with your Instagram DM. In such cases, the message was most likely blocked by Instagram's spam filters due to some reason.
To avoid this from happening, go through your message again and make sure it doesn't have any spam content or anything that goes against Instagram's Community Guidelines.
3. The Other Person's Message Disappeared
If someone has sent you a message on Instagram and you have seen it, but now you can't find it anymore, it is possible that they might have deleted it. Instagram allows you to delete your sent messages, and when you do that, it disappears from the other person's DM too.
In this case, all you can do is request the sender to share that message again.
4. Can't Send Messages
If you are unable to send messages to someone, it generally means two things. The first possibility is that you've reached your DM limit. In that case, all you can do is wait for the restriction to lift up. Another possibility is that the receiver has turned off their Direct Messages. In that case, there is nothing you can do about it unless the other person turns on their DMs again.
5. Can't Receive Messages
If you are not able to receive messages from a particular person, it could have something to do with your privacy settings. Maybe you can't receive their messages because you have certain DM filters on. These filters may prevent spammy accounts or people who are not in your follow lists from sending you direct messages.
To check that it is indeed the issue and to configure DM privacy settings accordingly, do the following:
Open Instagram and tap the Profile icon on the bottom right.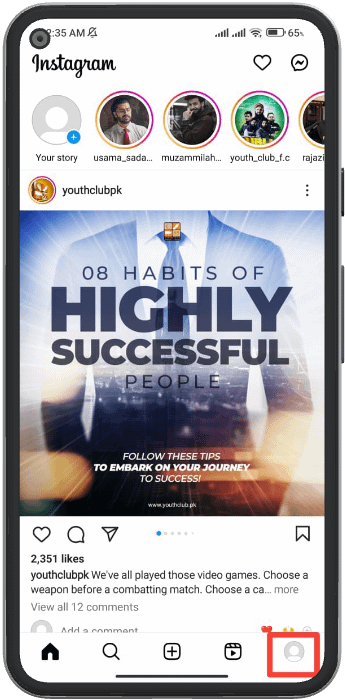 For more options, tap the three horizontal lines icon at the top right.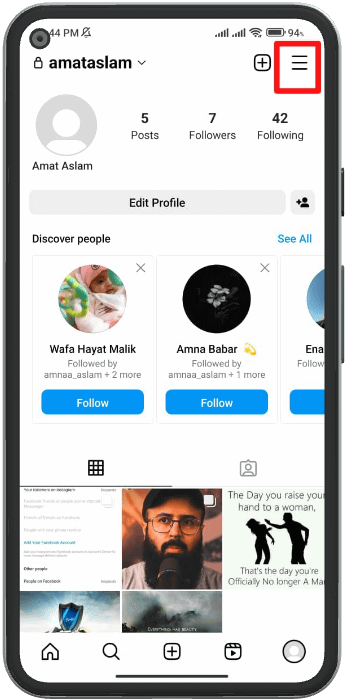 Tap Settings.
Select Privacy from the Settings menu.
Now tap Messages.
Here, you can configure your DM privacy settings the way you like.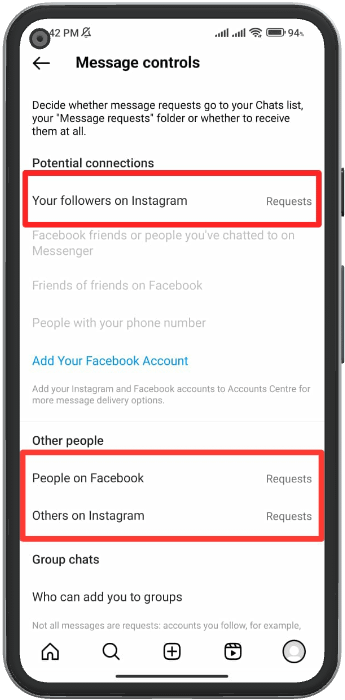 6. Can't Reply to Messages
In some cases, you may be able to see a message but not be able to reply to it. If that's the case, it's your account has probably been flagged by Instagram's filters. This usually happens when you continuously send messages with suspicious content. In such cases, your account will automatically be blocked from sending messages for a short duration of time.
The only fix to this situation is to wait for the ban to lift. After that, be cautious of your interactions on Instagram, or you may permanently lose your account.
7. Message Sent But Didn't Receive
Sometimes, your message might seem like it has been sent successfully, but the other person has not received it. In this case, it is possible that the other person might have blocked you, or their Direct Messages may be turned off. Alternatively, it could be because the receiver is experiencing internet or app issues.
In such cases, you can try connecting with them on a different social platform. Since you can't direct message them, you can communicate with them through comments.
Frequently Asked Questions
Is there a way to delete Instagram Direct Messages?
Yes, you can delete your sent messages on Instagram. To do this, go to the conversation with the person you want to delete the message from and tap the three dots icon in the top right-hand corner. Then select Delete Conversation, or Delete Messages if you only want to delete certain messages.
How to fix the Instagram DMs loading circle?
To fix an Instagram DM loading circle, you can try restarting the app and your device, checking your internet connection, making sure you have the latest version of the app, clearing the app's cache, and if none of these steps work, uninstalling and reinstalling the app. Keep in mind that uninstalling the app will delete all of your data and settings, so make sure to back up any important information before doing this.
Can I get notified when someone sends me an Instagram Direct Message?
Yes, you can turn on notifications for new DMs in your Instagram account Settings. To do this, go into the app settings and select Notifications. Then, toggle on the Direct Messages option so that you can be notified whenever someone sends you a message.