Bored of chatting with one friend on Snapchat? Well, you can easily create a Snapchat group and chat with all of your friends at once, complete with silly selfies and GIFs thrown into the mix. So, read this quick guide and learn how to make a group chat on Snapchat.
How to Make a Group Chat on Snapchat
To make a group chat on Snapchat, open the app, and tap the Chat icon > New Chat icon > New Group. Now, choose friends that you want to add to the group by selecting their names from the list that appears. Once you are done adding friends, tap the Chat with Group blue button. Now, tap Name Group to give a name to your group, and it's done.
Here's how to make a group chat on Snapchat based on different devices.
How to Make Snapchat Group Chat on Android
To create a group chat on the Snapchat Android app, follow these steps:
Open the Snapchat app on your Android phone.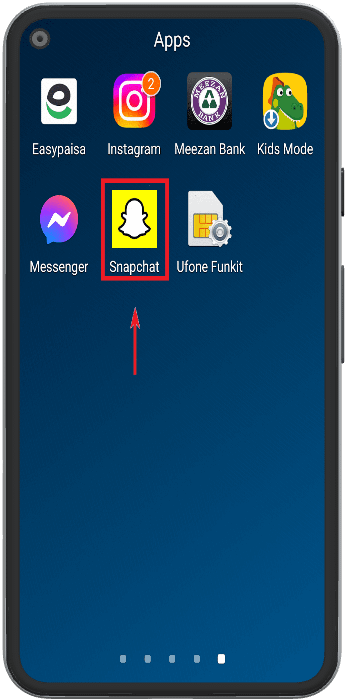 In the bottom left corner, tap the chat icon (a text bubble icon).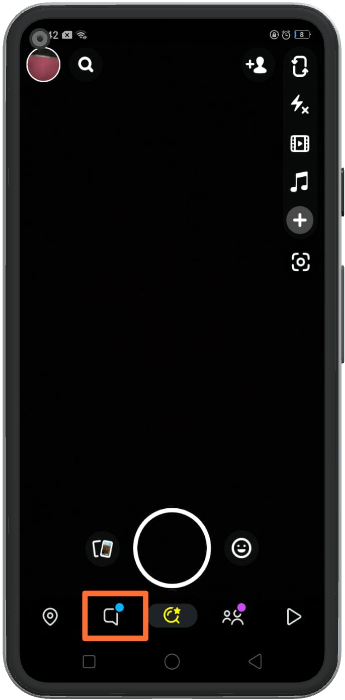 Tap the new chat icon in the bottom right corner of the chat screen. (It's a blue circle with a text bubble and pen icon)
Now tap the New Group button to create a group on Snapchat.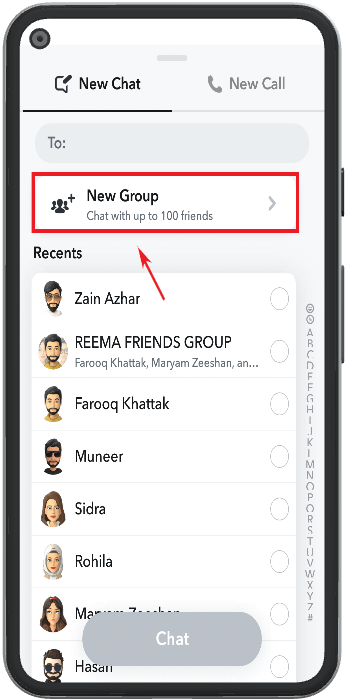 From your Snapchat friend list, choose the friends you would like to have in your group chat.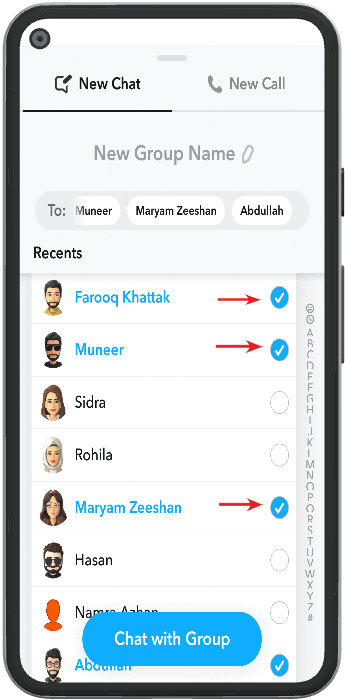 Tap the Chat with Group button at the bottom.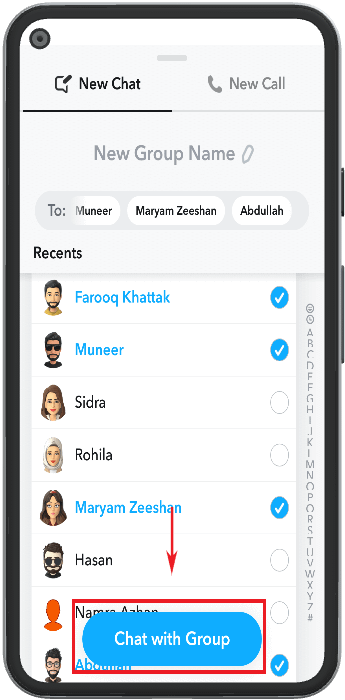 To give your new group a name, tap the Name Group option and enter the name.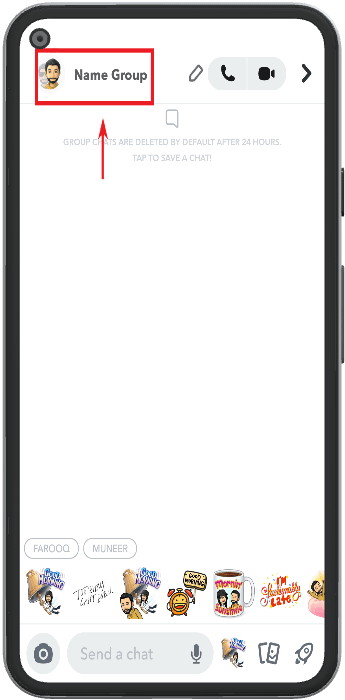 Then tap Enter and Save.
How to Make Snapchat Group Chat on iPhone
The process of making a Snapchat group differs slightly on iPhone. Here's how to create a group chat on your iOS device with your friends, follow these steps:
Open Snapchat and tap the chat icon at the bottom left of the screen.
Tap the new chat icon in the bottom right corner. Alternatively, tap the triple-dotted icon in the top right corner of the screen.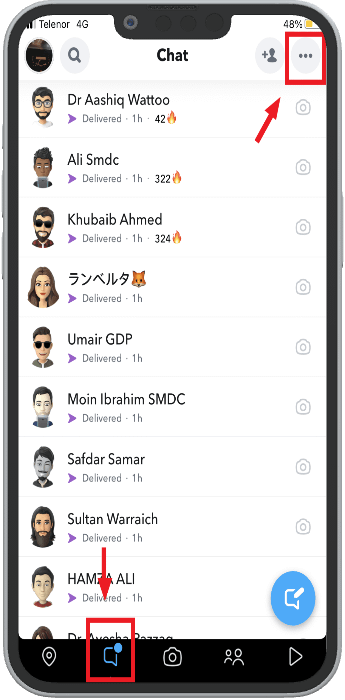 Tap the New Group option on top.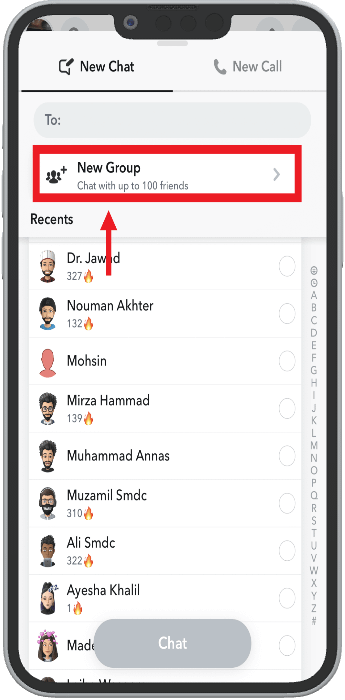 You can add the friends you want to include in your group chats by typing their names in the To: section.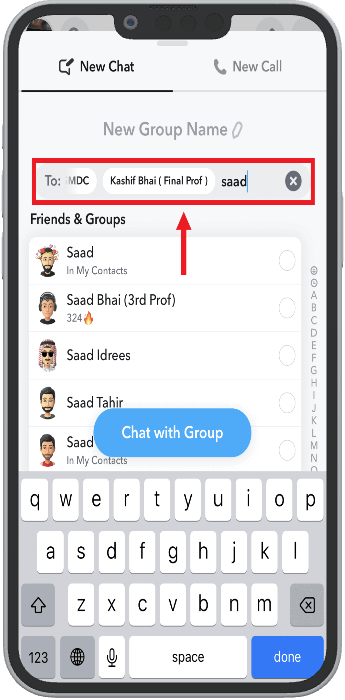 Now, tap Name Group to give your group a name.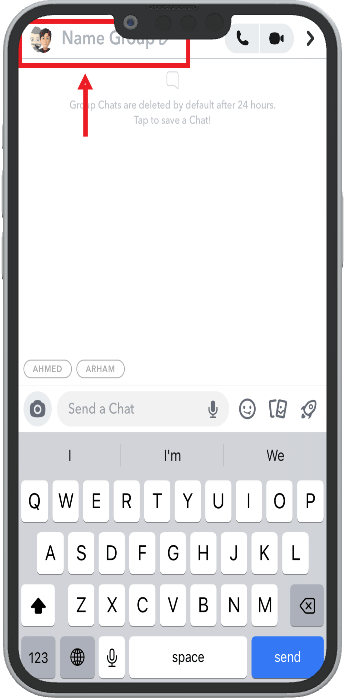 Now you've got your group chat! You can use it to Snap, Chat, Make a Call, or Video Chat with more than one friend at once.
How to Add Members to an Existing Snapchat Group
To add members to an existing Snapchat group chat, tap and Chat Bubble icon on the Snapchat camera > select the existing Snapchat group from the list. Tap the group profile icon > +Add Members button. Now, start adding more friends to your existing group.
If you forgot to add some friends to your Snap group, that's okay. You can always add them later at any time. Each Snap Group has a limit of 100 group members. You can add new friends to the group either manually or by sending them group invites. Here's how to add members to a Snapchat group on iPhone and Android:
Open the Snapchat app.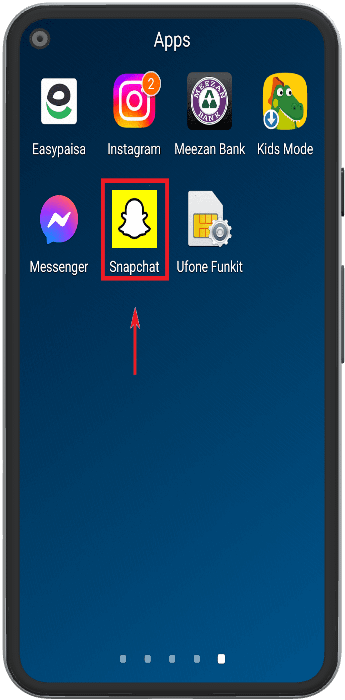 Tap the chat bubble icon or swipe left.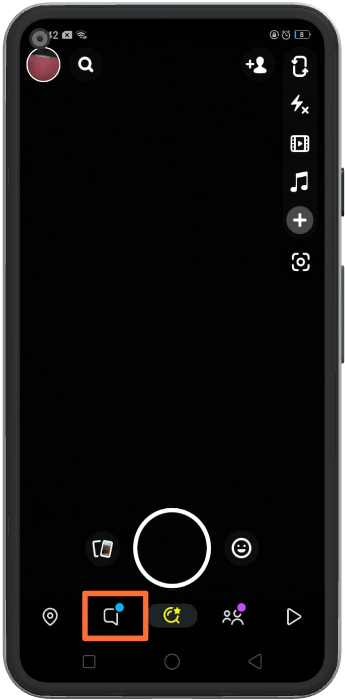 Click on your Snapchat group.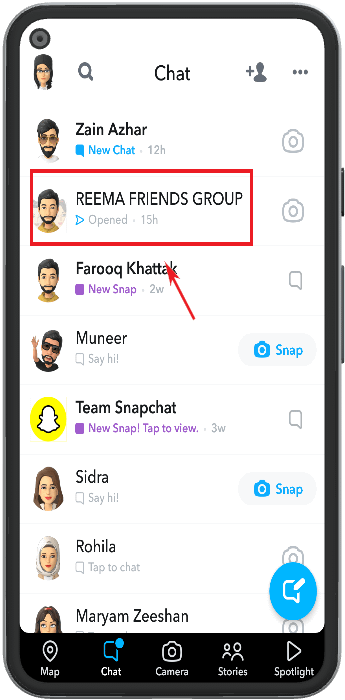 On the top left corner, click the profile icon.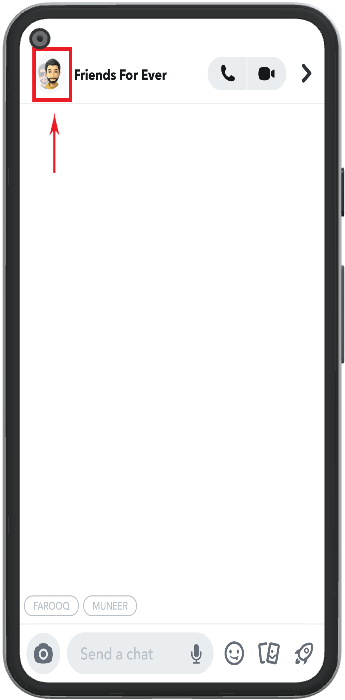 Scroll down and tap on the +Add Members button.
Now you can see a contact list of your friends' names. You must select those whom you wish to add to your Snapchat group.
Now click the Done button, and your friend then added to your Snapchat group.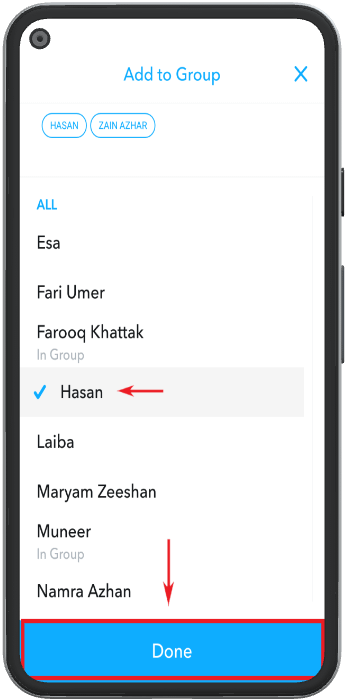 Can I Make a Snapchat Group on a Web Browser
No, it's not possible to create a Snapchat group on a Web Browser, but you can make a Snapchat group on the mobile app and then use it on Snapchat Web. Snapchat Web is the web version of Snapchat that lets you enjoy some features of the application but not all.
While it's not possible to make a Snapchat group using a web browser, you can create a new group chat in your app and use it on Snapchat Web.
Open the Snapchat app.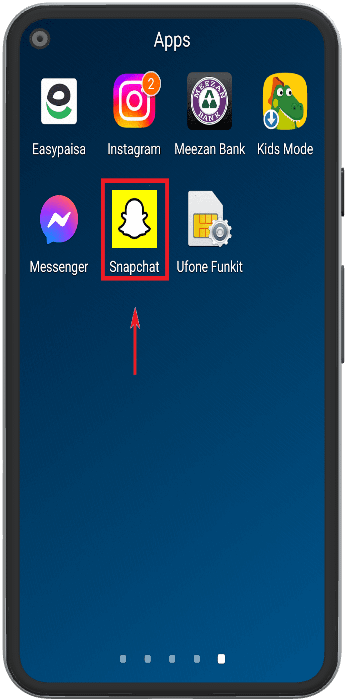 At the bottom of the screen, swipe left or tap the chat bubble icon.
Tap the New Chat icon at the screen's bottom right.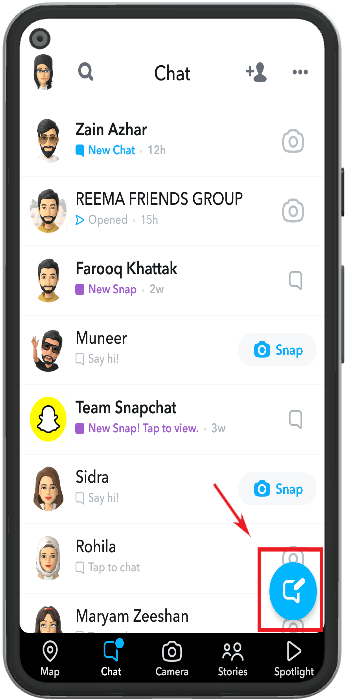 Select New Group from the next screen.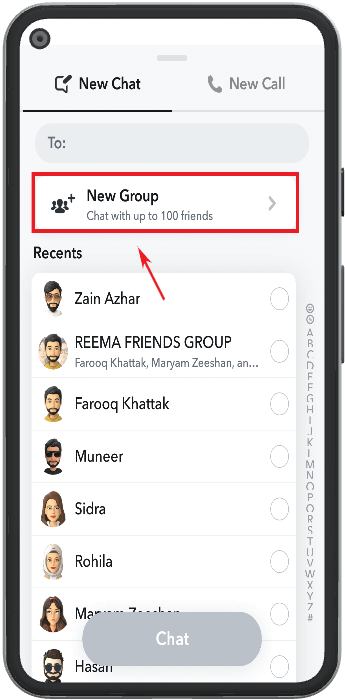 In the To: tab, you may search or scroll through the list of friends and add users.
When you have selected all the friends, you wish to include in the group, tap Chat with Group.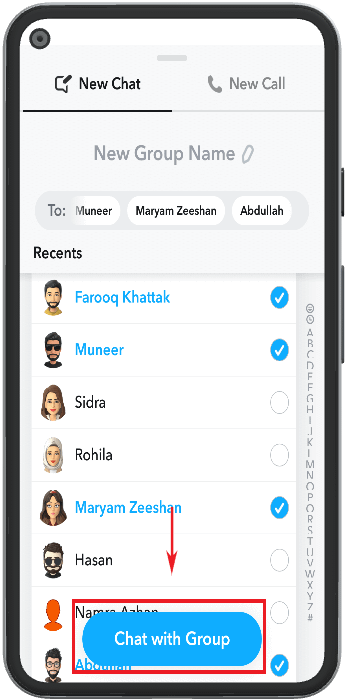 Give your group a name by tapping Name Group.
Now open your Web browser.
Go to the Snapchat official page and select Snapchat for Web.
If you are logging into Snapchat Web for the first time, you will receive a notification in your Snapchat mobile app to confirm it.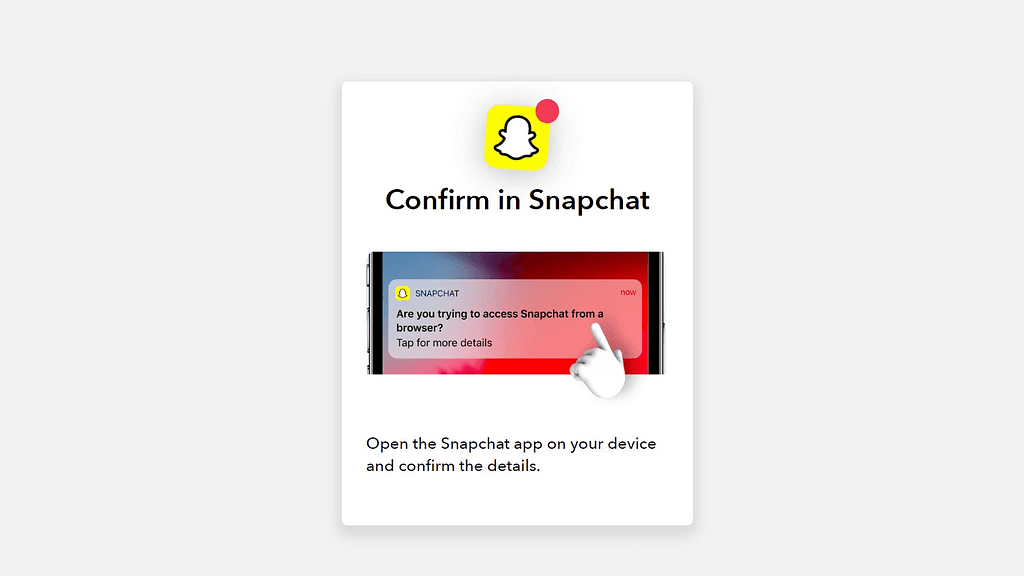 Alternatively, if you have used Snapchat Web previously, tap the Log In button.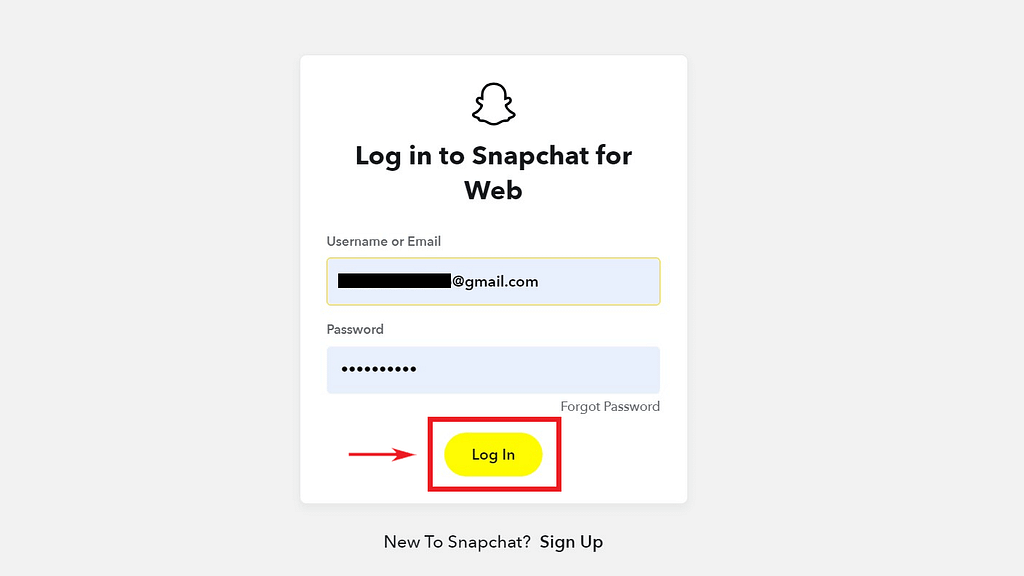 Open your group chat and start sharing stories and messages with your friends.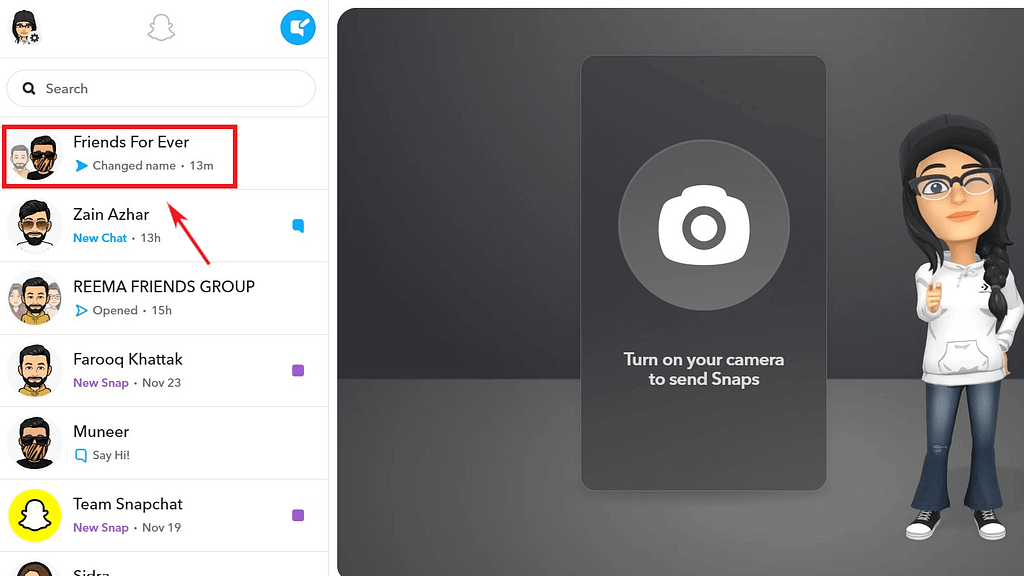 How to Keep Snapchat Group Active
To keep Snapchat groups active, you and your friends need to interact in it at least once in 24 hours, or else the group chat will die, just like individual chats on Snapchat. Using different features like video and audio calls or adding more people can help keep a Snapchat group.
Group chats on Snapchat are essentially like individual chats, as they disappear if no one interacts with them for more than 24 hours. So, the key to keeping a Snapchat group active is to interact in it at least once a day (24 hours). Follow these tips to help you do that:
1. Make Use of Engaging Features
Snapchat offers many interesting features that make interacting with your friends a lot more fun. So, if you want to keep a group relevant, try making it more engaging for the members by making the best use of different Snapchat features like Memories, Bitmoji stickers, and more– other than regular messages and snaps.
2. Add More People
Adding more friends and people makes the group more engaging. It also increases the chance of more in-group interaction taking place. The more people present in the group, the more conversation there will be.
3. Share Snaps
A second way to keep groups active is it so share photos and videos on it. So, every time you take a new picture or a video, you can send it to the group and keep it engaging for the other members.
4. Video Chat In The Group
The group chats let you video chat with up to 15 friends. So, you can use it to improve interaction in your Snapchat group and keep it active for longer.
Frequently Asked Questions
Is it possible to remove anyone from a Snapchat group?
While Snapchat doesn't give you a direct way or option to remove someone from a group (even if you have created it), there are some workarounds. For one, you could request the concerned person to leave the group, leave it yourself, create a new group without that person, or simply avoid interacting in the group and wait for it to die. If the said person is harassing you, you can also report and block them.
How many friends can I add to a Snapchat group?
Currently, Snapchat allows you to create a group chat with a number of members up to a hundred. But it is generally not a good idea to max out on this limit as it can cause you some privacy issues. Additionally, it makes it more difficult to manage a large group.
Can I rename the Snapchat group name?
Yes, you can easily rename the name of your Snapchat group. To change the name of a Snapchat group, navigate to the chat list and tap that group chat. Now, tap the name of the group, clear out the old name and enter the new name, and save it.
Who can I add to my Snapchat group?
You can add your Snapchat friends to your Snapchat groups. For this, you can either create a new group and add them from the friend list that appears. Or you can add them to an existing group.