VR Chat avatars are essential for expressing oneself and building connections with others in virtual spaces like VR chat worlds. In fact, you'll see a lot of them on almost all gaming and social platforms. Since they are quite popular, many sites and apps let you create, customize, and even purchase VRChat Avatars. You can also create your own avatar or custom models from scratch with just a few easy steps.
So, how to get the best VR Chat Avatars? Well, check out my list of the top websites and apps here. Let's dive in!
How to Get the Best VR Chat Avatars?- 3 Best Websites
To get the best VR Chat avatars, you can visit websites like ReadyPlayerMe, Unity Asset Store, and Tafi. These sites let you download or create your own avatar. Plus, you can even use a selfie to make one that looks like you. The process may differ slightly between sites, but the basic steps are usually the same.
Many websites and apps provide avatars, but only a few of them are easy to use. So, if you are a newbie, the following websites and apps can help you create customized VRChat Avatars with simple steps. Let's have a closer look into each of them here: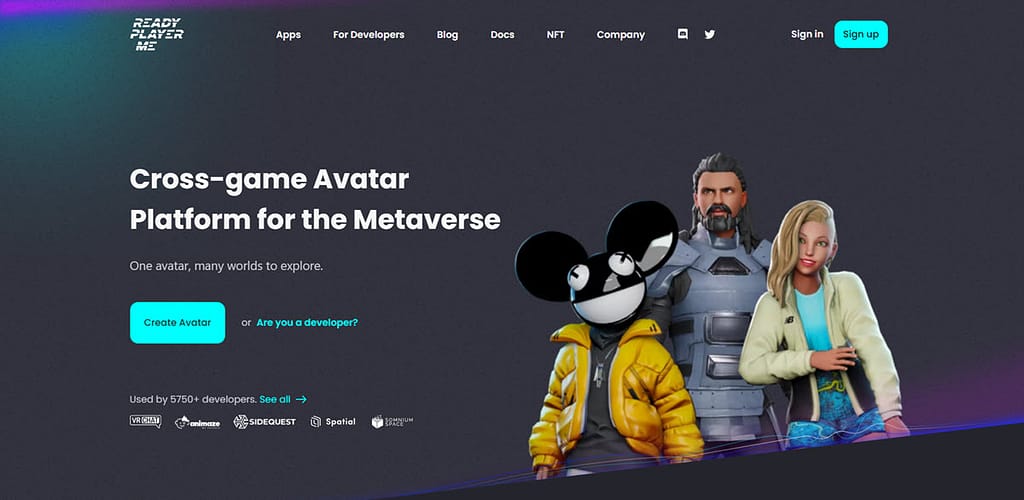 ReadyPlayerMe is an excellent platform for creating cool chat VRs. The best part is that its avatars are compatible with a variety of platforms, including desktop, mobile, and web. This makes it easy to use your ReadyPlayerMe avatars on the devices you prefer.
Additionally, it offers a wide range of customization options for creating unique avatars that reflect your personal style. This includes the ability to use selfies or other unique models as the basis for the avatar.
Apart from that, the website provides web tools that make it super easy to build your VRChat avatars. This includes step-by-step instructions and helpful tips to guide users through the process.
The best part is that ReadyPlayerMe offers a free avatar SDK, which is an excellent feature if you are a developer. This allows you to integrate your ReadyPlayerMe avatars into your own games or platforms. That is why it can be a useful resource for developers looking to add avatar functionality to their projects.
How to Get Avatars from ReadyPlayerMe
Head over to readyplayer.me via your web browser.
Get your choice of the avatar on this site.
Determine your body type.
Selfie upload is optional. Otherwise, you can proceed to the next step.
Edit and modify your avatar.
Click Done once you are done customizing your avatar.
You can now get this avatar for your VRChat by downloading it into your PC.
Now, upload it on the platform you want to use it on.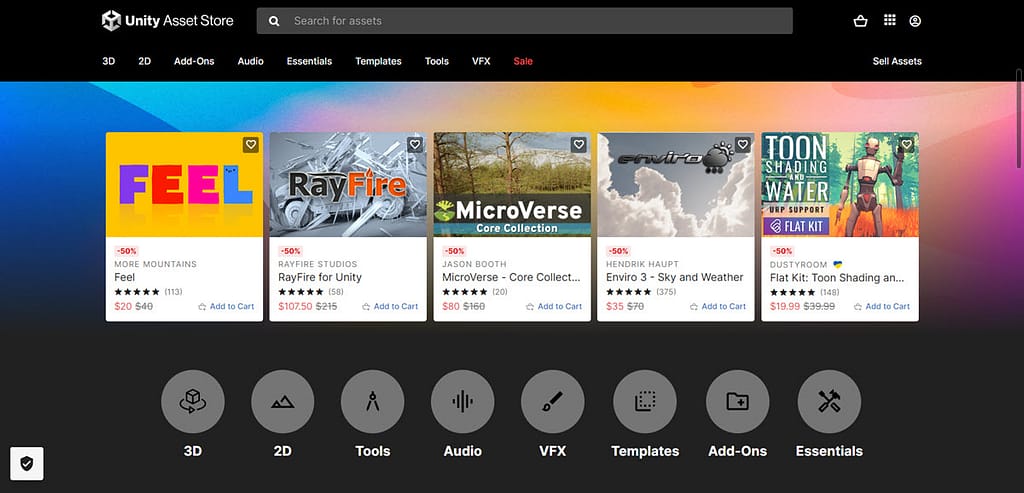 There are several options available for creating a VRChat avatar, and one approach is to download a ready-made avatar. The Unity Asset Store is a great place to start your search.
Instead of trying to create your own model from scratch, especially if you're new to the process, a ready-made avatar can be all you need. You can search for a variety of character models on the Unity Asset Store, but be sure to look for 3D characters specifically.
One of the best benefits of using the Unity Asset Store for avatar creation is that it offers an impressive range of free options. Additionally, there are a wide variety of styling options available, making it easy to find an avatar that fits your desired look. The process of creating and downloading an avatar is also relatively simple.
How to Get Avatars from Unity Asset Store
Download the latest Unity and VRChat Creator Companion versions from the official website.
Next, open the Unity program to start a new 3D project.
A Unity icon will appear on your desktop after you double-click the VRChat Creator Companion to install it.
Verify that the model adheres to the requirements of the VRChat program.
Now, use your avatars for the VRChat platform.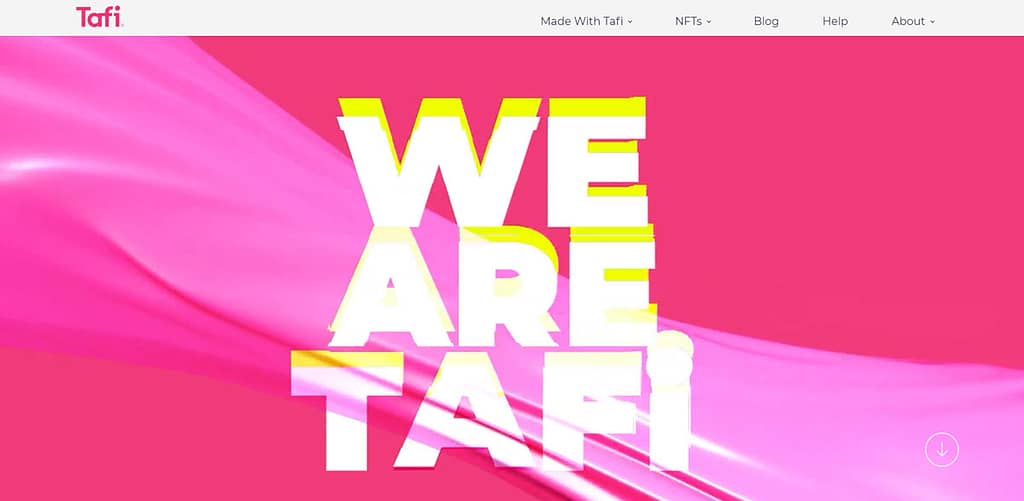 Tafi is another excellent tool for making VRChat avatars- quick and easy. Using this PC program, you can personalize and design your avatar to your liking.
One of the standout features of Tafi is the wide variety of pre-made templates and styles collections it offers. With over 400 options to choose from, you'll be able to create a completely unique model for your VRChat.
Additionally, Tafi allows you to build non-human avatars, giving you even more creative freedom. Plus, all of the available styles are customizable, so you can easily modify them to suit your needs and preferences. This means that while Tafi's pre-made templates give you ease, their ability to customize lets you personalize your VR character.
Other notable features of Tafi include the ability to create avatars using either a mobile device or a PC, and the quick and direct VRChat import feature. This makes it easy to get your new avatar up and running in VRChat in no time.
How to Get VRChat Avatars from Tafi
Visit maketafi.com website and download the Tafi app for PC.
Run the installer Tafi Avatar on your PC.
Next, launch the app and select Edit mode.
Choose and customize your avatar using different styling options.
When you are done personalizing your avatar, click Export to upload it on VRChat.
How Do I Create VRChat Avatars?- 3 Best Options
You can create VRChat avatars yourself by using ready-made templates available on websites like Monster VRChat Avatars, Sketchfab, or more. These sites are available for both mobile and PC. Alternatively, you can hire someone else at Fiver or other similar sites that provide customized VRChat avatar services.
To get customized avatars for VRChat, you can check out any of the following websites: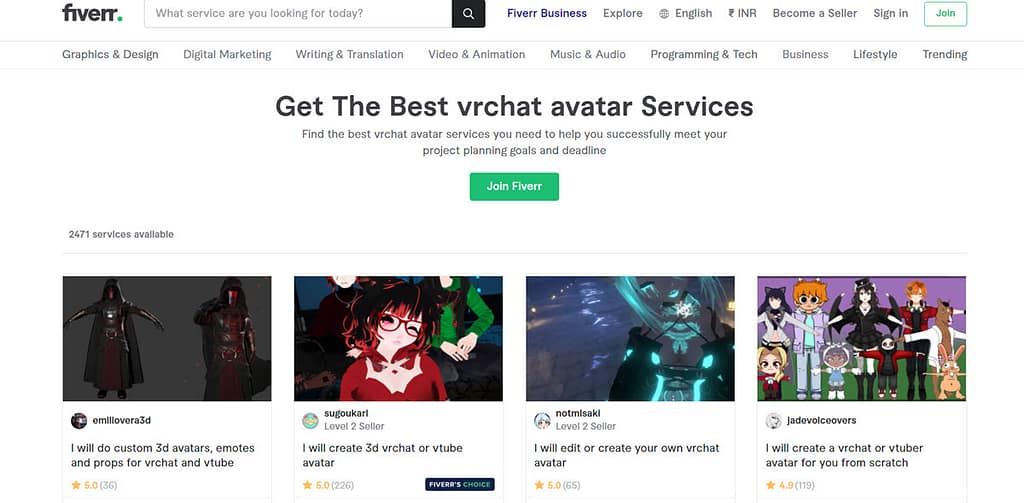 If you want your VRChat avatars to stand out, nothing compares to hiring a professional to create a unique and original 3D model for you. And there is no better marketplace of artists than Fiverr. Here, you can find the best unique character modeling designs in a general range of $5 to $350.
Creating your avatar using Fiverr will require you to sign up on this platform and then look for an artist of your choice. Once you select an artist, you can discuss the design brief with them and get your VRChat ready by a professional.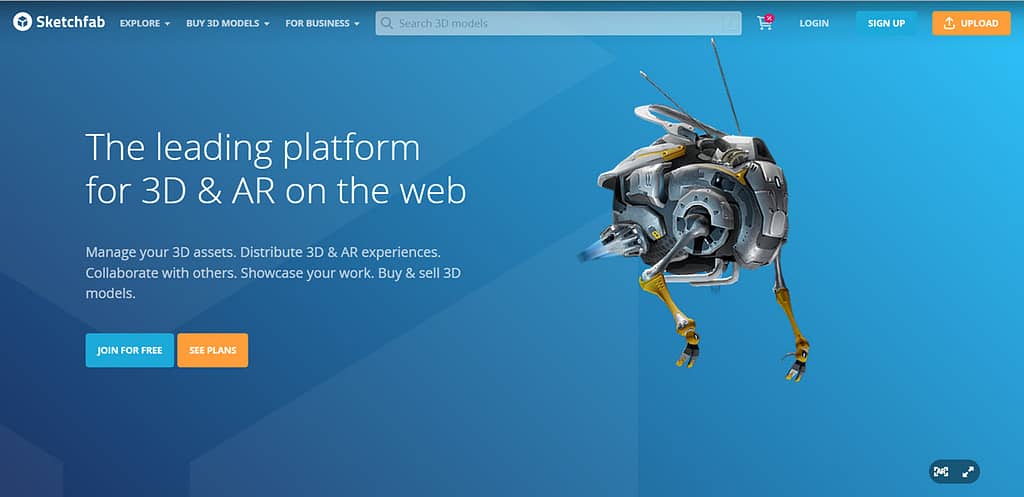 Sketchfab offers 3D and augmented reality graphics. The website lets designers sell portfolios of their work and lets customers work with them to develop new models.
At Sketchfab, you can look into hundreds of avatars for almost every genre. The 3D model viewer on Sketch fab lets you inspect each design in 3D while panning around the scene to guarantee that it is what you desire. You can also use the tags to focus your search if browsing.
Monsters for VRChat Avatars is an online platform that provides a wide array of the most well-liked 3D avatars designed to be used in virtual reality social chat applications. With over 600 options available, you can customize your avatar with different skins. Additionally, each monster (skin) has its own unique set of animations, allowing you to express yourself in the virtual world.
On top of that, a vast and varied collection of virtual reality boys and girls' avatars is on VRChat Monster. Plus, they frequently upgrade our members' access to new Monsters avatars (skins). It is especially perfect for people who are just getting started with VRChat and wish to install their first avatar.
5 Reasons Why You Should Use Custom Models for VRChat Avatars
Custom models for VRChat avatars allow you to fully customize the avatars and stand out from the crowd. They can be useful for personal expression, professional purposes, or fun and creativity. Plus, you can make your presence more popular on any gaming or social platform.
While using pre-made avatars is all things convenient and is an ideal option for beginners, nothing beats the impact of a custom model avatar. Here's a deeper look at why you should prefer it:
1. Personal Expression
With custom models, you can fully customize the avatar to reflect your personal style, personality, and preferences. You can select from infinite designs to feel more confident when interacting in any virtual environment.
2. Professional Use
You can also use a VRChat avatar for professional purposes. Such as representing a unique identity in the avatar worlds to create a strong virtual presence on the gaming or social platform.
3. Stand Out in the Avatar World
Creating a unique VRChat avatar that stands out from others lets you make a strong impression or catch the attention of other users more quickly. This is useful if you want to gain more followers for your VRchat avatar worlds and social accounts.
4. Fun Avatars and Creativity
Designing and creating a custom model for your VRChat avatar can be a fun and rewarding experience. You can unleash your creativity and uniquely express yourself. Like, if you want a unicorn or a monster with two heads, you can create them all and enjoy endless possibilities.
5. Custom Anime/Cartoon of Yourself
The avatar, such as an anime character, can be customized however you wish. You can go beyond conventional designs with designs to produce original new models from inspirations or even from your own looks.
What to Do If My VRChat Avatars Won't Load? -3 Fixes
If your VRChat avatars don't load, connect or hang while playing, you should clear your cache to remove temp files and turn off antivirus software. You can also resolve this issue by modifying SteamVR launch settings.
Whatever the issue, you can attempt the following remedies to fix this problem:
1. Clear Cache to Remove Temp Files
Even though VRChat's installation files are tiny, they grow significantly as you keep making new friends with unique avatars. You should periodically clear these files to keep your VRChat operating smoothly:
Delete the VRChat files in %Username%AppDataLocalTemp.
To see whether the problem returns, try restarting your VRChat.
Reboot your computer and rerun the test if VRChat is still not loading.
2. Modify VRChat Steam Launch Settings
Sometimes, changing a few Steam launch settings can help fix your VRChat's loading and response issues. Follow the instructions below to modify VRChat's Steam launch settings:
Open Steam and navigate to the games section.
VRChat may be accessed by right-clicking it and selecting Properties.
Select Set Launch Options from the General menu.
Add one of the lines that follow now:

(For Zarniwoop's Avatar Dungeon: vrchat) //launch?id=wrld_1a6f881b-fdd0-4551-af2c-6ef8e16577f6
(For Hyperdimension of Ozicom: vrchat) //launch?id=wrld_d0b62423-fd59-48f7-9e4b-e6fece81b7ed
(For X1 Seisoken City) vrchat://launch?id=wrld_69ab9cdf-5436-46bd-98b5-714837a53b4f
3. Turn off Antivirus
In some situations, the antivirus software may prevent you from accessing the internet and cause VRChat launch issues. You can access your antivirus exception list and add the game to resolve the problem. To add an exception for the game, if you employ Windows Defender, follow the steps below.
Launch the Windows Settings app by pressing Windows + I.
Select Virus & threat protection from the right pane under Update & Security > Windows Security.
In the Virus & Threat Protection Settings section, click Manage settings. Scroll down to the Exemption section on the new page, then click Add or remove restrictions.
Select Folder from the drop-down list by clicking Add an exception.
To add a location to the exception list, locate and pick the VRChat installation folder.
Click the Select button.
Frequently Asked Questions
Where to get free VRChat Avatars?
VRCmods.com is one of the best websites to get VRChat avatars for free. You can find a wide variety of 3D avatars here. Its UI also makes it super easy to find trending models and avatars. Overall, VRCmods is a rare find, as generally, most platforms provide VRChat avatars for a fee.
How do I create my first VRChat Avatars?
To create a VRChat avatar, you will need to install the VRChat software and log in to your account. From the main menu, navigate to Avatars > Create New to open the avatar creation tool. Then, design your avatar by choosing from a variety of customization options.
Once you are happy with your avatar, click the Save button to save it. To use your new avatar in VRChat, select it from the list in the Avatars tab and click the Use button. Your new avatar will now be applied to your account, and you can use it in VRChat.
Are VRChat Avatars safe to use?
Yes, VRChat avatars are generally safe to use, but it is important to be aware of the potential risks and to take steps to protect yourself while using them. For one, you should download your VRchat avatar from official websites only. If you download it from untrusted sources, it can cause malware issues in your device.
From where can I get 3D models for VRChat?
There are several places to find 3D models for use in VRChat, including the Unity Asset Store, TurboSquid, Sketchfab, Google Poly, Free 3D, and Blend Swap. These websites offer a variety of 3D models for purchase or download, with some specializing in models for virtual reality applications.