While it's a wonderful game, it's not uncommon to find that Starbound won't start on your PC, no matter what you do. Well, just like other games, Starbound is not immune to glitches. And similarly, there are also plenty of ways to troubleshoot this issue. And that's just what I'm going to walk you through in this post.
Before you troubleshoot the problem, make sure that you meet the system requirements required to run the game. You should have an operating system of Windows XP or later processor coupled with at least 2 GB ram and 256 MB Graphics card memory.
But if you are still facing this issue, read this guide to identify possible causes and solutions to fix them.
Why Starbound Won't Start on PC? -5 Potential Causes
Starbound may not start on your system if you run the game with mods or due to system-game compatibility issues. Steam client, low graphic resolution, and corrupt or missing files are other possible reasons. Or else your antivirus program or firewall may be interfering with the game.
Starbound is a 2D game and does not have high hardware requirements from your PC. However, it's important to checkmark all the points required to run the game. If your PC meets these requirements, it's time to look into the following troubleshooting methods.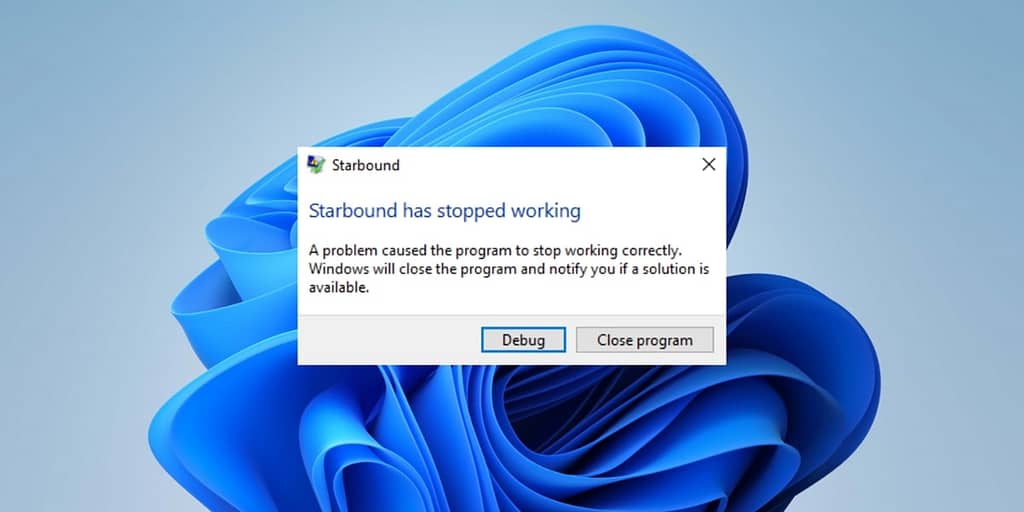 1. Running Game With Mods
Game mods are modifications to a game's code that change the way it is played. If you experience error messages or issues launching Starbound when using mods, it is possible that the mod you are using has unresolved bugs.
2. Compatibility Issues
The Starbound game is compatible with Windows XP or later processors. So, if you are using an older version of Windows, consider updating to the latest version. Also, make sure that you have at least 3 GB of available space to install the game files while your graphics are at least DirectX Version 9.0c to run the game running smoothly.
3. Steam Client
There have been multiple reports of players experiencing crashes while playing games in multiplayer mode on Steam. So, this could be the reason that Starbound won't start on your PC despite having all the system requirements to play this game.
4. Graphic Resolution
A higher Graphic Resolution on your PC might be one of the potential reasons why you fail to launch Starbound. If you are running Starbound with a system that has low specs and is unable to render high-quality images, it's possible the game won't start.
5. Corrupt/Missing Files
An improper installation of Starbound may lead to missing files which might prompt an error while you try to launch the game. Even if you run a clean installation and your game files get corrupted with a virus or malware from your computer, it still won't start unless you run a deep scan.
How to Fix Starbound Won't Start Issue for PC- 6 Effective Methods
To fix Starbound launch issues, disable mods and other apps that prevent your game from running, run the game as administrator, remove launch options, change the resolution, disable antivirus software, or reinstall Starbound if the situation still persists.
You will find many solutions to fix Starbound, but the following are the ones that will work most of the time. Try following these methods to see if you are able to fix Starbound launch issues.
1. Disable All the Mods
If you run mods with Starbound and get an error message, this could be one of the main reasons why your game crashes. Many players have experienced launch issues with Starbound after they started using mods. So, if you are one of those, too, try disabling them and running the game again.
If you use other third-party apps such as screen recorders, VPN, or live-streaming applications. Disable them, too, and check if you still have the issue. If yes, then you need to try the next solution.
2. Run the Game as Administrator
If the first solution does not work, try this one. The Starbound game not launching on your computer can be due to a lack of administrative permissions. Try running your game as an administrator and see if you are able to fix this. Follow this method if you don't know how to give your game administrative privileges.
Go to the Installation folder where Starbound game files are located.
From the list, locate the game launcher file.
Once you see the file, simply right-click and run the program as an Administrator.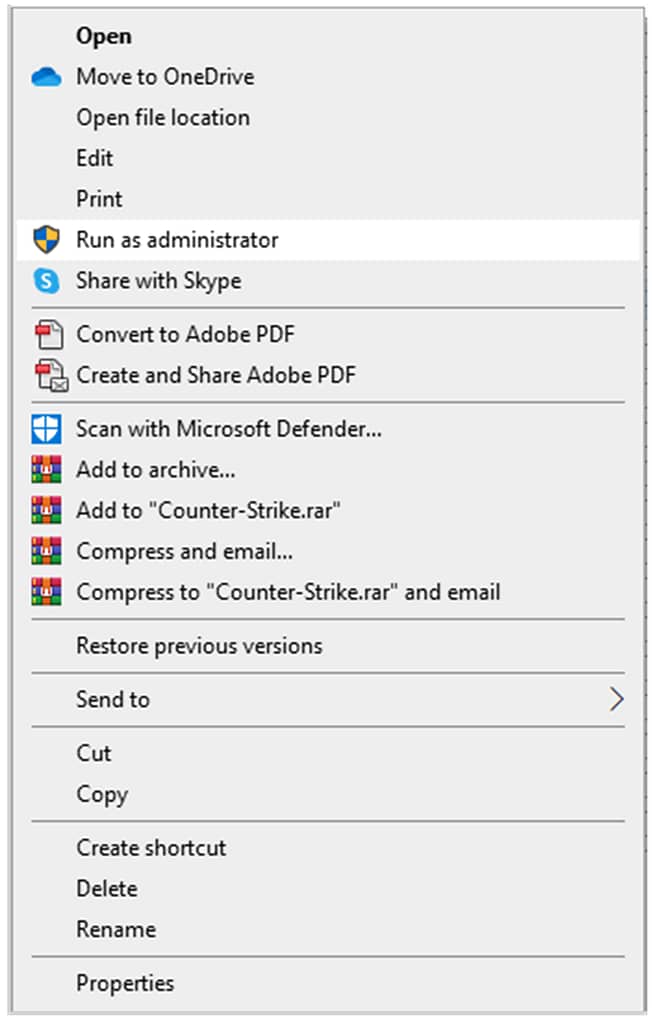 3. Remove Launch Options
If you run Starbound with Steam, try removing launch options from the Steam Client and check if it fixes the launching error. Follow this method to delete launch options.
Open Steam and go to the game library.
Search Starbound and select properties from the list by right-clicking.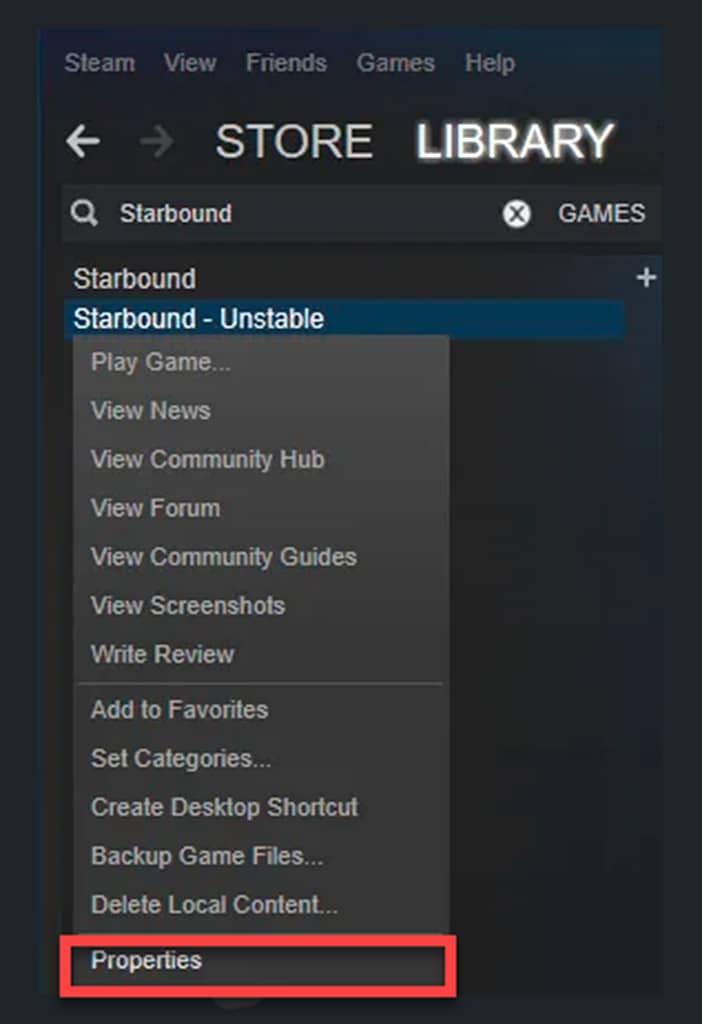 Head to the General Tab from the properties and click Set Launch Options.
Delete everything from here and save the settings. Finally, hit close and check if the game normally runs now.
4. Change Display Resolution
Changing your Display Resolution to a lower level might help you solve this issue. If you have not tried this method already, follow this simple process to troubleshoot the problem.
On your desktop screen, right-click and select Display Settings from the list.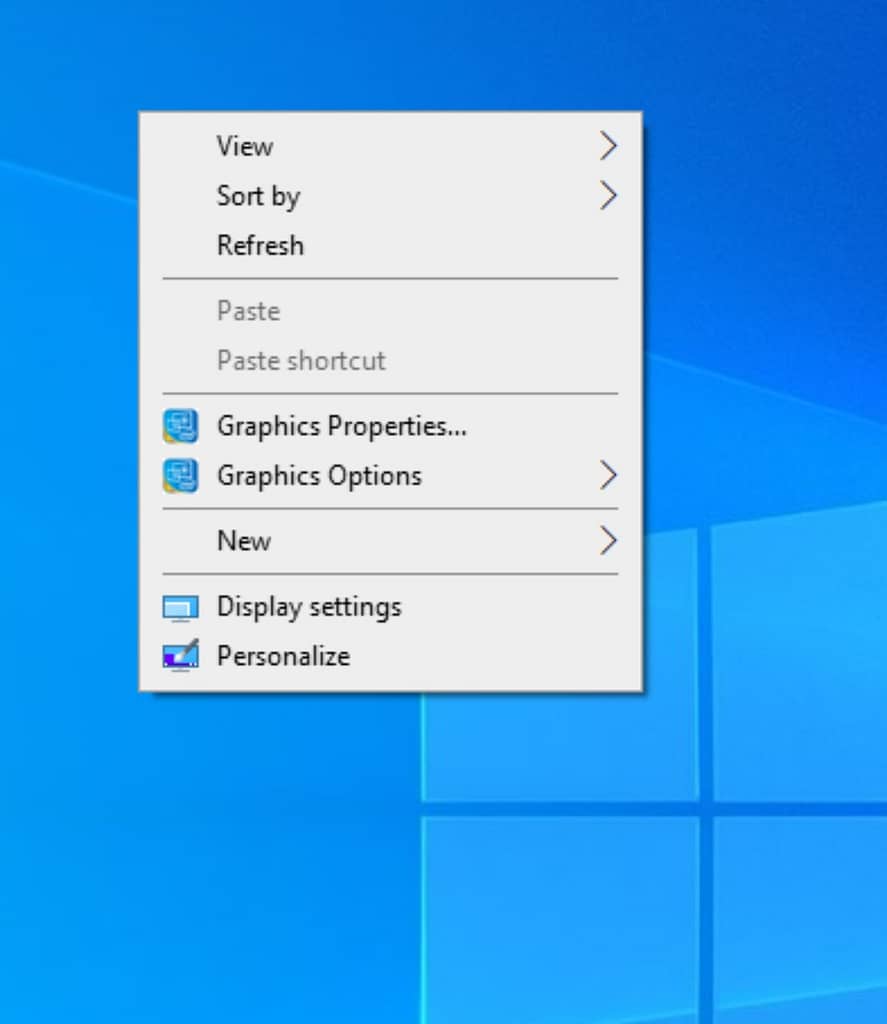 A new window will appear on your monitor screen. Scroll down to Screen and layout and find Display Resolution from there.
Now select Display Resolution. From the drop-down menu, select a lower resolution than what it currently is.
Select Keep changes to apply the new display settings.

5. Disable Antivirus Software
Antivirus Software helps to protect your computer from viruses and other malware. However, at times, it can also prevent games and apps from running properly. If Starbond won't launch, try disabling your antivirus temporarily, or put the game in the exception list. Now run the game to check if there are any errors and see if it works properly.
6. Reinstall Starbound
If all the solutions fail to work, it's time to reinstall the game again. Make sure that you back up your game progress on the Steam account so that you can resume it afterward. Follow this method to uninstall Starbound.
Go to the windows search bar and type Control Panel.
In the Control panel under the program tab, click Uninstall a program.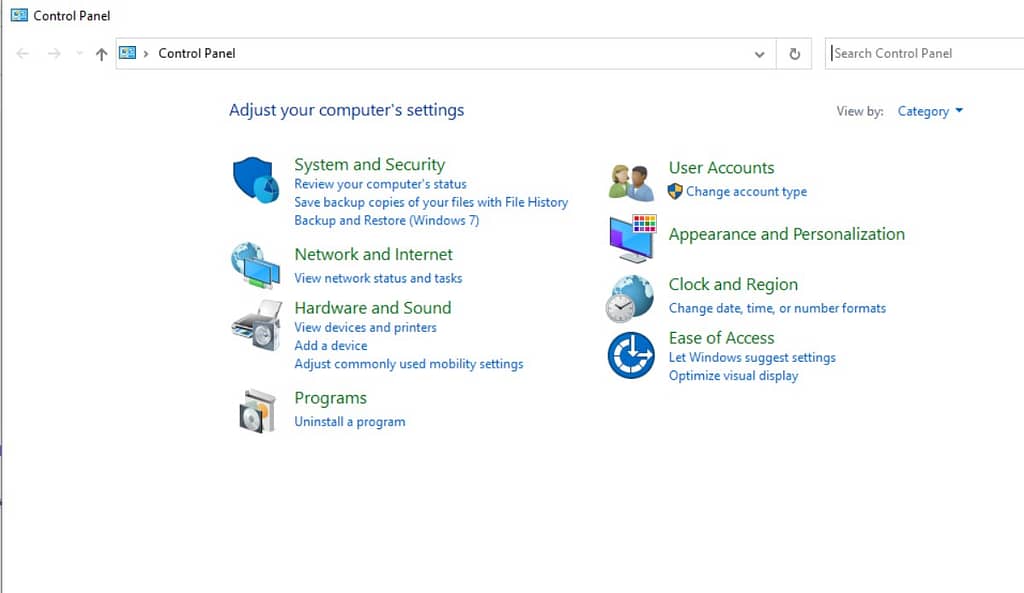 From the list of programs, search for Starbound and right-click to uninstall.
Wait for the process to complete. Once the game is no longer installed on your system, simply install it again to check if it works smoothly.
Frequently Asked Questions
Why does Starbound keep crashing on startup Windows 10?
Starbound could be crashing on the startup of Windows 10 due to a lack of administrative permissions. So, try running your game as an administrator and check if the issue is still there.
Other than that, there are several possible reasons why Starbound might be crashing on startup on a Windows 10 machine:
1. The game is not compatible with the version of Windows you are using.
2. There is a problem with the graphics drivers on your system.
3. The game files are corrupted or damaged.
4. There is a conflict with another program or service running on your system.
5. Your system does not meet the minimum requirements for running the game.
To troubleshoot these issues, you can try verifying the integrity of the game files, updating your graphics drivers, and making sure your system meets the minimum requirements for the game. If the problem persists, you may need to contact the game's developers for further assistance.
Is the Starbound game only available for PC?
Yes, the Starbound game is only available on PC, Mac, and Linux via the Steam platform. However, the developers of this game have announced that they'll soon release it for other gaming consoles.
What is the recommended requirement to run Starbound on PC?
You should run Windows XP or later processor with a compatible GPU DirectX version 9.0c on your PC. Moreover, the computer should have 2 GB ram with 3 GB available size to install game files and run them properly. If you wish to play multiplayer on Steam, your computer should have a Broadband Internet connection Storage.