The Destiny 2 latest updates have actually ruined the gaming experience for most of us. All the crashing and freezing might make you want to smash your screen into pieces, but hold that thought. There are some easy fixes to help deal with Destiny 2 crashing issues on your PC and other gaming consoles– And that's just what we are going to explore in this post.
Why is Destiny 2 Crashing? -6 Possible Causes
Destiny 2 could be crashing due to insufficient system resources, memory overclocking, DLL missing files, or game server downtime. This can also result from running third-party apps or other conflicting programs on your gaming system.
Here are some possible reasons why Destiny 2 keeps crashing on your device:
1. Insufficient System Resources
Just like any other game, there are certain minimum requirements for playing Destiny 2 that your system must fulfill. If these requirements are not met, your game won't function properly on your computer or gaming console. As a result, Destiny 2 may lag or crash on your system from time to time.
2. Memory Overclocking
Memory overclocking refers to the process of modifying the settings of a computer's memory to run at a speed that is higher than its default speed. While it is done to improve the performance of the system, it can also potentially cause the system to become unstable. This can lead to problems such as crashes, freezes, or other issues on your Destiny 2 and other games.
3. DLL Missing Files
DLL files are a set of built-in functions a game needs to run properly on your PC. So, if the Destiny 2 game's DLL files get corrupted, go missing, or are misplaced, then the game might not even open on your system. Another possibility is that it'll crash after running just for a few seconds.
4. Incompatible Programs
Most PCs have third-party overlay programs running in the background– such as NVIDIA GeForce suite and Spotify. These programs often interfere with gaming operations. So, if the third-party program is not compatible with the in-game overlay settings, Destiny 2 will lag in performance and crash during your gameplay.
5. Conflicting Programs
Conflicting programs– like firewalls and antiviruses– interact with all other programs running on your PC for security purposes. So, if the game consumes excessive resources, the installed firewall and antivirus program on your system may forcefully stop it. This causes Destiny 2 to stop abruptly and crash on your PC.
6. Game Servers Downtime
Being an online multiplayer game with a wide base of players, it is only natural for Destiny 2 game servers to go down sometimes. This can happen due to excessive load on the game server, system maintenance, or the game may be rolling out a new update. So, Destiny 2 may unexpectedly stop and crash on your gaming device whenever the server is down.
How to Fix Destiny 2 Crashing on PC? -6 Effective Methods
To fix the Destiny 2 crashing PC issue, you can change the game's priority settings, administrator privileges, or DLL file location. You can also try fixing memory overclocking or graphics driver settings. Or else, disable your antivirus and firewall during the gameplay to prevent Destiny 2 crashing on your PC.
Fixing Destiny 2 game crashes is really all about doing some workarounds, as there is no official fix from the Bungie team. So, if your Destiny 2 keeps crashing, here are a few fixes you can try:
1. Change the Game's Priority Settings
Except for system programs, every other program's priority is set to Default. You can put Destiny 2 on high priority to deliver sufficient memory. Follow these steps to change the priority settings for the Destiny 2 game on your PC:
In the Start menu search bar, search Task Manager and click open.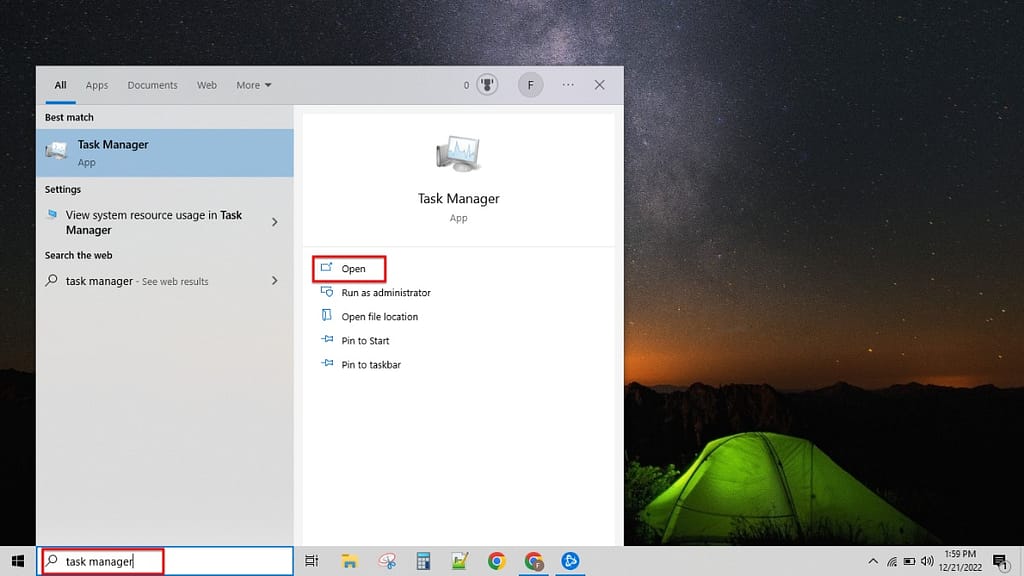 Locate Battle.net in the Processes tab, then right-click on Battle.net and select Go to details from the menu.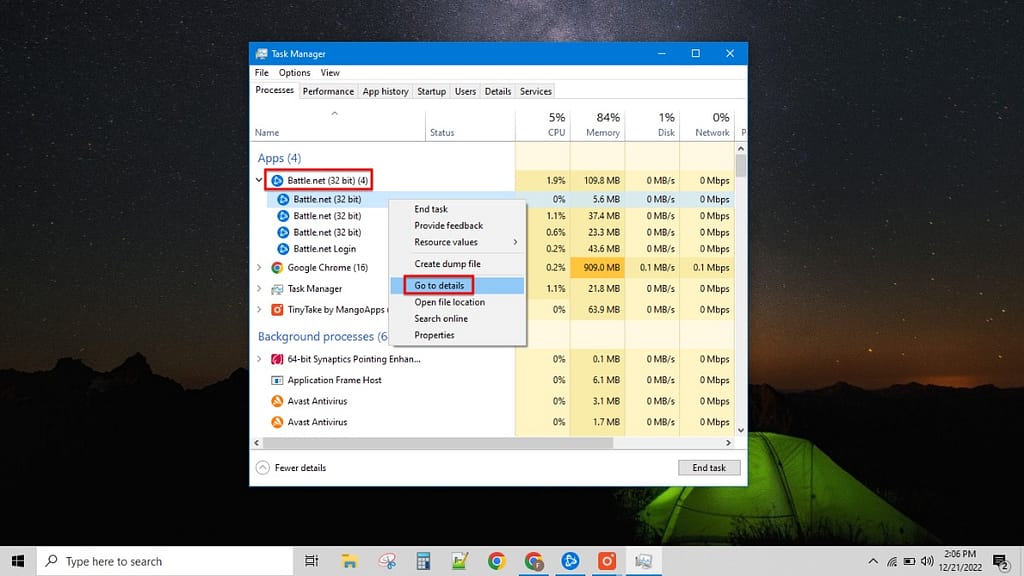 In the Details tab, right-click on Battle.net and select the Set priority option to set game priority to High. (Note: You'll have to do this step for every Battle.net service in the details tab.)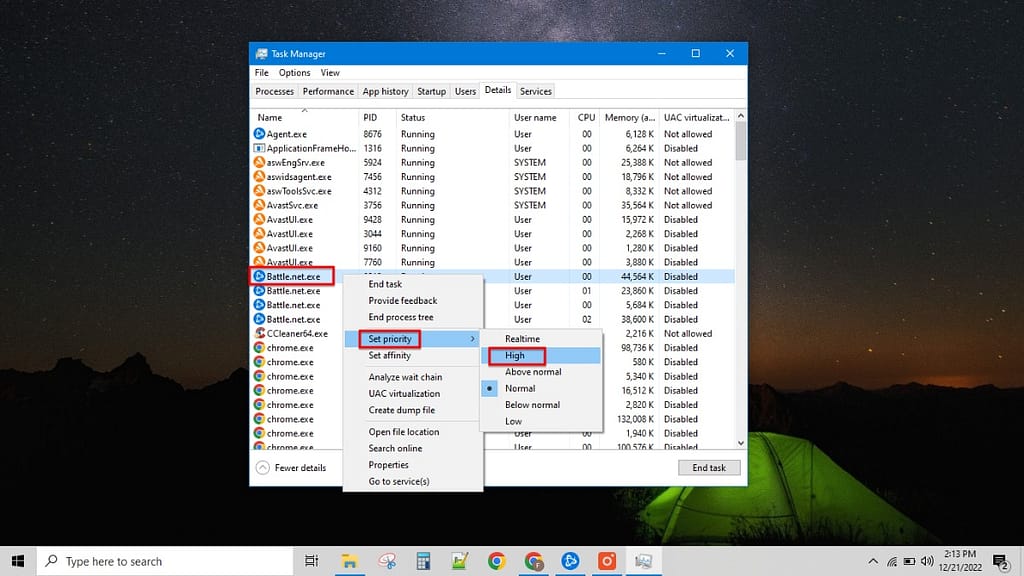 Click Change priority on the dialog box.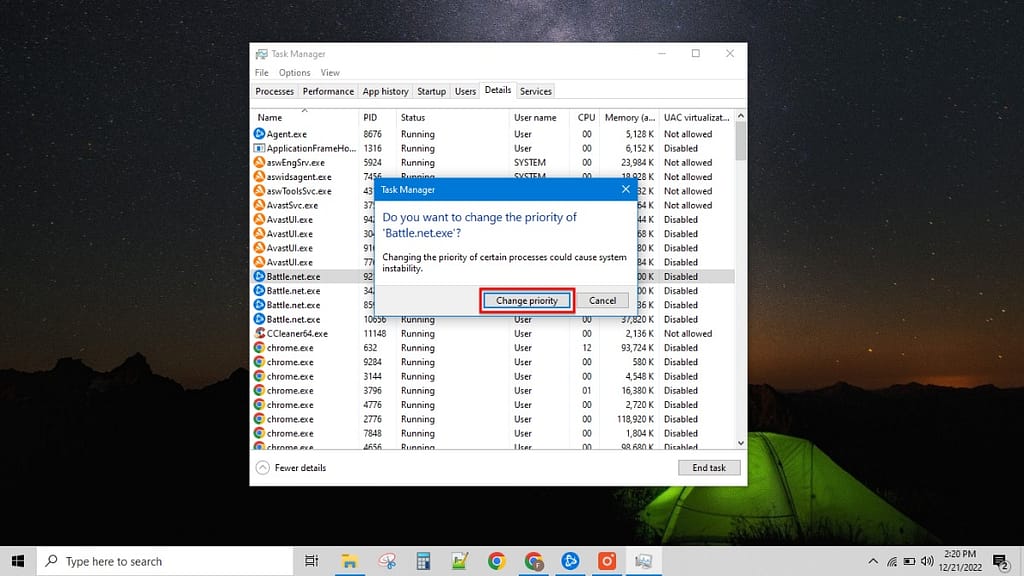 Once you are done with the changes, close Task Manager and return to the Destiny 2 game.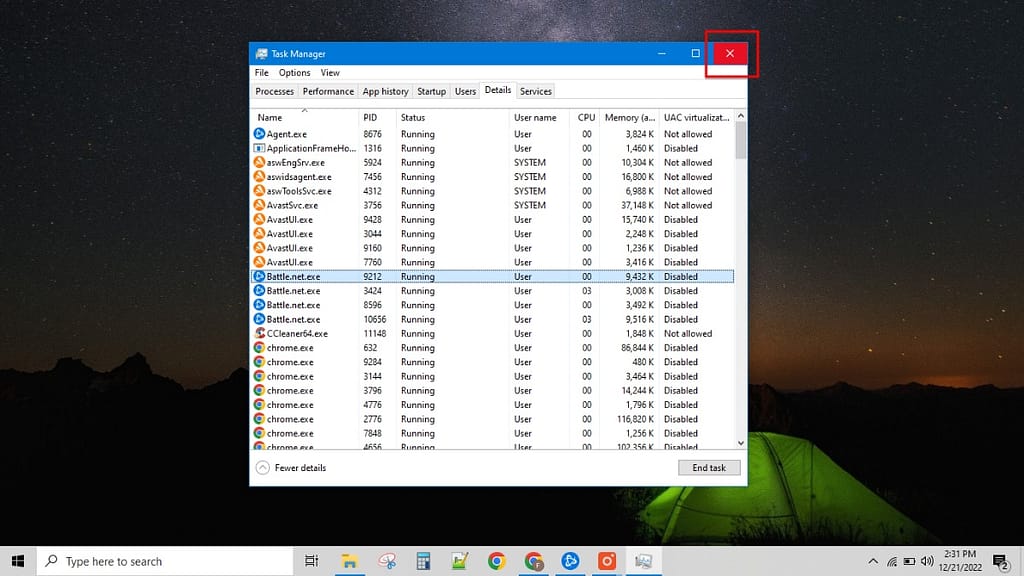 2. Run the Game with Administrator Privileges
You can also fix Destiny 2 crashing on a PC with administrator privileges and permission settings. But this has to be done before you launch steam or Battle.net launcher. To get admin permissions, follow these steps:
Navigate to the Battle.net installation folder. You can right-click on Battle.net and select Open File Location.
Next, right-click on the Battle.net Launcher file and select Properties.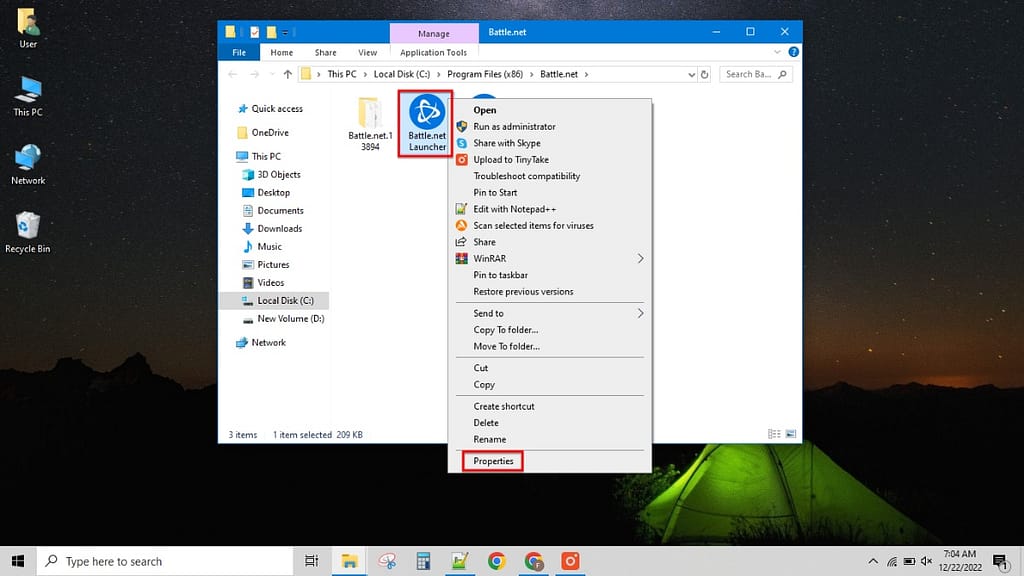 In the Compatibility tab, check Run this program in compatibility mode for and select the OS from the drop-down.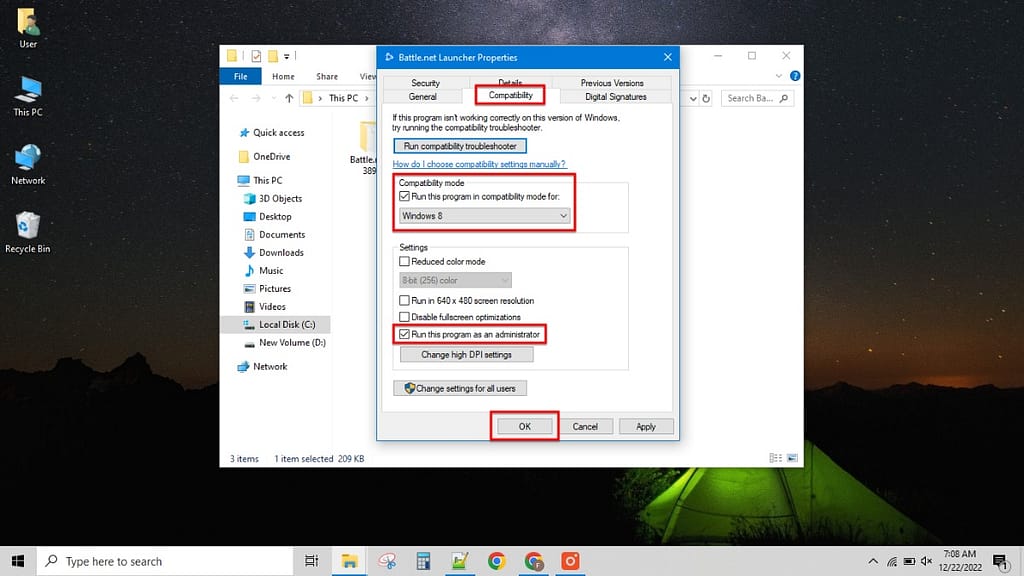 Next, check Run as Administrator at the bottom and click OK.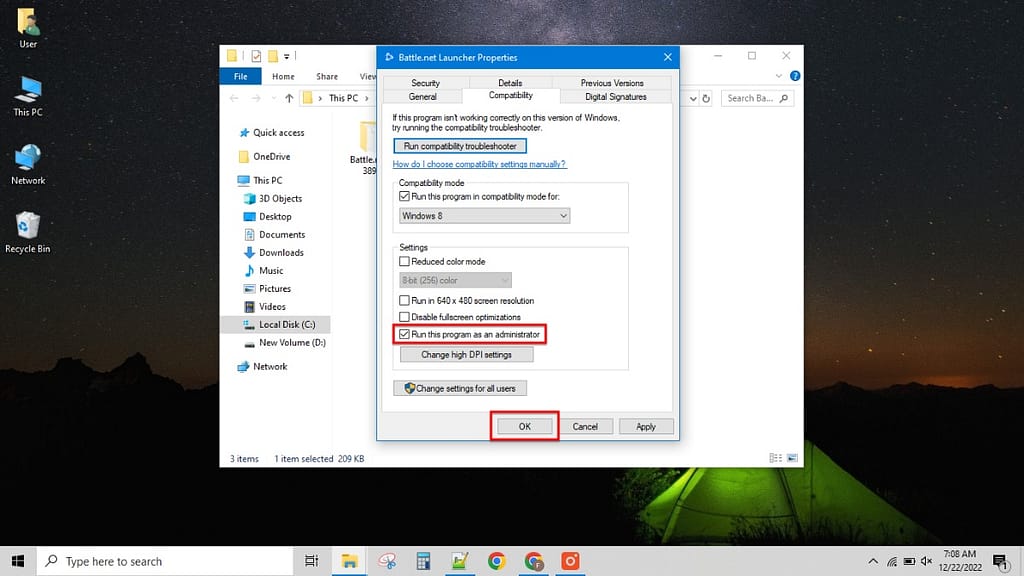 3. Move the DLL Files to the Correct Location
To avoid the Destiny 2 launch issue on your PC, you should locate and move the GFSDK_Aftermath_lib.dll file to the correct directory. To do so, just follow the steps below:
Open the Start Menu.
Click My Computer\This PC.
Go to this location: C:\Program Files\Destiny 2\.
Type GFSDK_Aftermath_lib.dll in the search bar and press enter.
Once you find the file, copy this DLL file.
Now, type Destiny 2\bin\x64\ in the search bar of the window.
Open the location and paste the GFSDK_Aftermath_lib.dll file here.
Now, return to Destiny 2 and run its game launcher.
4. Disable CPU/GPU Overclocking
Excessive use of CPU/GPU resources due to memory overclocking could be one of the multiple causes why your Destiny 2 game crashes so often. You can prevent it by disabling all overclocking on your PC. Here's how to do it:
Enter the BIOS menu by pressing the DEL, F1, or F2 keys during the boot-up process. The key you need to press is displayed on the screen, which generally is to Press F1 to enter setup.
Go to the Advanced tab within the BIOS menu.
Click Performance and search for an option similar to overclocking.
If this option is enabled, disable it.
Save the settings and click Yes to confirm.
Exit the BIOS menu and restart your PC.
Once your PC restarts, relaunch the game.
5. Optimize Graphics Settings
Optimizing the game graphics settings can help you balance the tradeoff between graphics and system resource use. This can also prevent game crashes and other performance issues even if your PC has the least specifications to run Destiny 2. To optimize graphics settings, follow these steps:
Navigate to the Start Menu and click Settings.
Select Gaming on the next screen that appears.
Click Graphics settings toward the top right corner of the screen.
Browse through the storage and select Destiny 2.
Click the Options button.
Switch from High performance mode to Power saving options. Try the mode that best suits your PC and game performance.
6. Disable Conflicting and Incompatible Programs
If the game crashing issue persists even after trying all the above-mentioned fixes, you'll need to do the following:
Uninstall or disable all third-party programs. That includes graphics driver apps and overlay programs, like NVIDIA GeForce Experience, Spotify, Discord, and Game Bar. If you disable these programs, the Destiny 2 game may stop crashing on your PC.
Disable antivirus and firewall software on your PC. It will let Destiny 2 run its apps and background processes without any interference.
How to Fix Destiny 2 Crashing on Your Gaming Console? -3 Effective Methods
To fix Destiny 2 crashing on your gaming console, optimize graphics, check the server status, reinstall game files, optimize your internet settings, and ensure your gaming console fulfills the minimum specification requirements to run the Destiny 2 game.
To prevent Destiny 2 from crashing on your gaming console, try the following fixes:
1. Check the Game Server Status
If your internet connection is working well, but you're still unable to launch or play the game, then the gaming servers are probably down. To confirm it, you can try the following:
First, open Bungie Help via your web browser. Look into the official help forum for Destiny 2 players, and check the Server Maintenance and Update Status.
Second, use a third-party website or tool, like DownDetector, to check the status of Destiny 2 game servers.
Third, search on multiple social media platforms, like Twitter, Reddit, Quora, and Facebook, to see if the Destiny 2 servers are down.
2. Reinstall Destiny 2 on Your Console
The last resort is to reinstall Destiny 2 on your console. You may also need to re-download and reinstall the game if a major update is rolled out, as it often makes the new and existing files incompatible. So first, let's uninstall Destiny 2 from your console. Then you can reinstall it with the steps mentioned here:
Open Steam launcher.
Go to the Library tab.
Right-click Destiny 2.
Hover over Manage and select Uninstall.
Again, select Uninstall to remove Destiny 2 game files from your console.
Once it is uninstalled from here, manually delete game files in the Destiny 2 and Bungie folders on your console.
Restart the console, and reinstall Destiny 2.
Now, head back to the exe file in the games folder to launch Destiny 2.
3. Other Fixes from Destiny 2 Gamers
Many users were able to fix the Destiny 2 crashing issues with little tweaks to their gaming console settings. After trying them out, I have listed some of the most effective ones.
Here are some more fixes for Destiny 2 crashing problems from other gamers:
Turn off the HDR on your PS4 that you'll find in the PlayStation Dynamic Menu. In this menu, navigate to Settings > Sound and Screen > Video Output Settings > HDR > Off.
Go to RivaTunerStatistics > Click Add > Go to your Destiny Directory > Add Destiny2.exe & Destiny2Launcher.exe if you use MSI Afterburner.
Recommended and Minimum System Requirements for Destiny 2
Every game has certain minimum requirements that your PC or gaming console needs to fulfill to run the game smoothly. If your device doesn't meet those requirements, your game's performance could suffer, and it may experience lags and crashes.
Note that minimum requirements are the lowest set of specs and components that can run a game without crashing it immediately. On the other hand, recommended requirements are specified by developers to help you have an optimal gaming experience. That being said, here are the minimum and recommended specs for running the Destiny 2 game on your device:
| | | |
| --- | --- | --- |
| Specs/Components | Minimum | Recommended |
| CPU: Intel | 1. Intel Core i3-3250 3.5 GHzor2. Intel Pentium G4560 3.5 GHz | 1. Intel Core i5-2400 3.4 GHzor2. Intel Core i5 7400 3.5 GHz |
| CPU: AMD | AMD FX-4350 4.2 GHz | AMD Ryzen R5 1600X 3.6 GHz |
| GPU: NVidia | 1. Nvidia GeForce GTX 660 2GBor2. Nvidia GeForce GTX 1050 2GB | 1. Nvidia GeForce GTX 970 4GBor2. Nvidia GeForce GTX 1060 6GB |
| GPU: AMD | AMD Radeon HD 7850 2GB | AMD R9 390 8GB |
| RAM | 6 GB | 8 GB |
| Operating System | 1. Windows 7 64-bitor2. Windows 8.1 64-bitor3. Windows 10 64-bit | Windows 10 64-bit |
| Pixel Shader | 5.0 | 5.1 |
| Vertex Shader | 5.0 | 5.1 |
| Free Disk Space | 68 GB | 69.7 GB |
| Dedicated Video RAM | 2048 MB | 4 GB (AMD 8 GB) |
Frequently Asked Questions
Is Destiny 2 CPU or GPU bound?
Since Destiny 2 is primarily developed for consoles, it is more of a GPU-reliant game. This means if your GPU fulfills the minimum requirements for the game, a less-than-optimal CPU may work fine.
Can Destiny 2 run on a low-end laptop?
Yes, you can play Destiny 2 on any laptop that meets or exceeds the minimum game resource requirements. Moreover, if your laptop has an Nvidia graphics card (NVIDIA GeForce GTX 660) or the AMD Radeon HD 7850 with updated graphics drivers, you may be able to run it.
Why does Destiny 2 keep crashing PC Witch Queen?
Although Bungie hasn't officially addressed it yet, the primary reason for Destiny 2 crashing PC Witch Queen is most commonly a driver issue. However, it can also happen due to high textures, shader cache, power supply issues, outdated graphic drivers, or GPU/CPU incompatibility.
Is Destiny 2 still worth playing in 2023?
Yes, Destiny 2 is still worth playing in 2023. It has a reasonably wide base of players and is supported on different platforms. Also, this game updates semi-regularly, so you will keep having an improved gameplay experience from time to time. That's why Destiny 2 is still worth playing.