Sometimes, old and corrupted Instagram cache slow downs the app and makes even makes your phone laggy. This is why clearing your Instagram's cache is crucial for enjoying the optimal app and device performance. So, in this blog post, I'll show you how to clear Instagram cache using two different methods: manual and automatic!
How to Clear Instagram Cache on iPhone
To clear Instagram's cache on your iPhone, navigate to Settings app > General tab > iPhone Storage > Instagram app. Then, tap the Delete button and all Instagram app files will be deleted. Then, reinstall Instagram from the App store.
For iPhone users clearing Instagram Cache on their device can be a breeze with these simple steps:
Unfortunately, iPhone doesn't offer a direct way to get rid of the app caches. But there is a workaround. You can delete the app and reinstall it. So, here's how to clear your Instagram cache on iPhone:
Head over to Settings on your iPhone.
Tap the General tab under the Settings section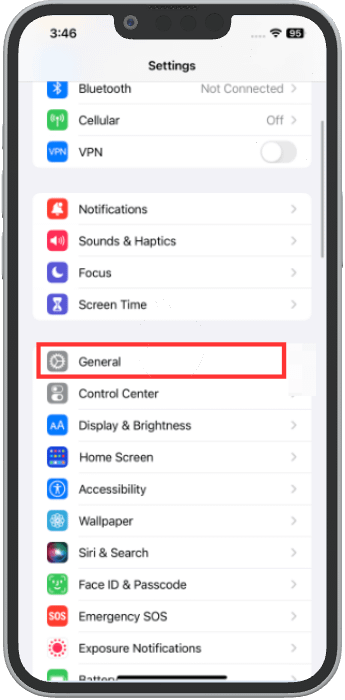 Then, select iPhone Storage.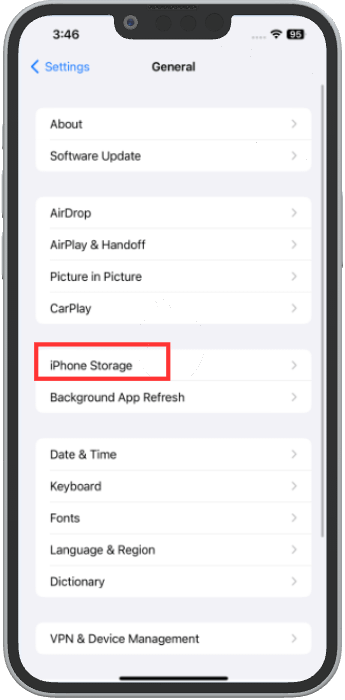 Select Instagram from the list of apps.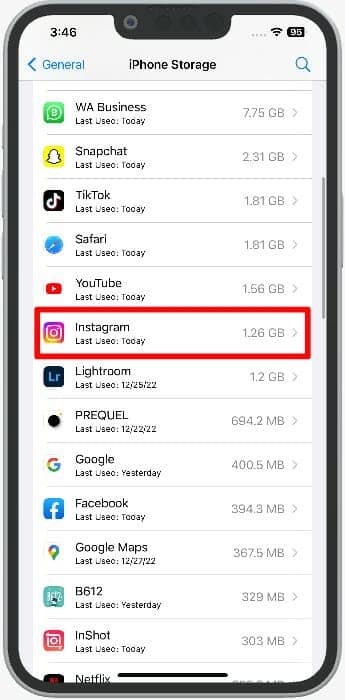 Then tap Delete App to uninstall the Instagram app.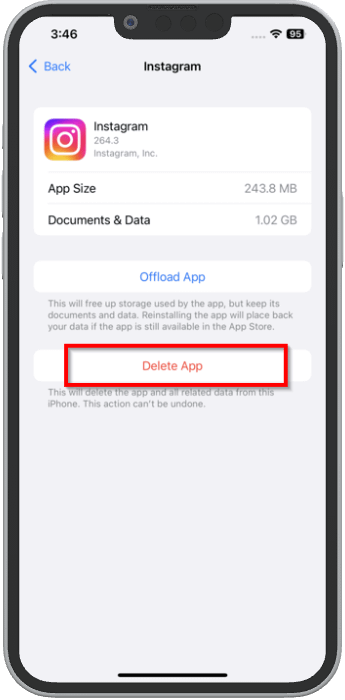 This will remove all Instagram app files from your iPhone. To use Instagram again, go to the App store and install it again.
How to Clear Instagram Cache on Android
To clear the Instagram cache on Android devices, navigate to Settings > App Management > Instagram. Then tap Storage Usage and select Clear Cache. But note that the process may vary slightly across different Android mobiles.
If you are an Android user, you can also manually clear your Instagram cache in a few simple steps.
First, go to the Settings app and select Apps or App Management.
Scroll through the app list and tap on Instagram.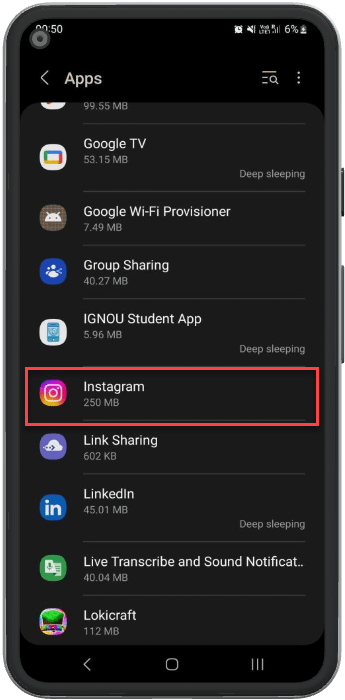 Now, tap on the Storage button under Usage.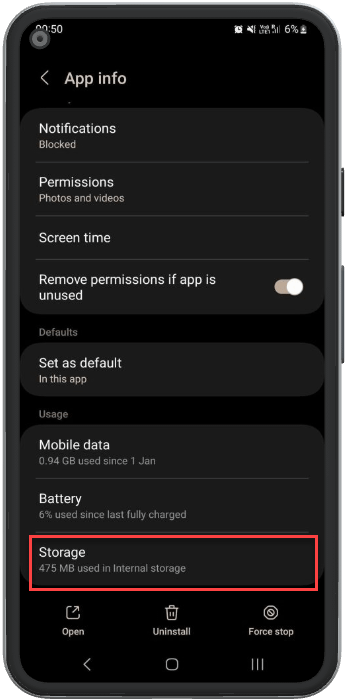 Then tap the Clear Cache option to clear all the Instagram cache from your phone.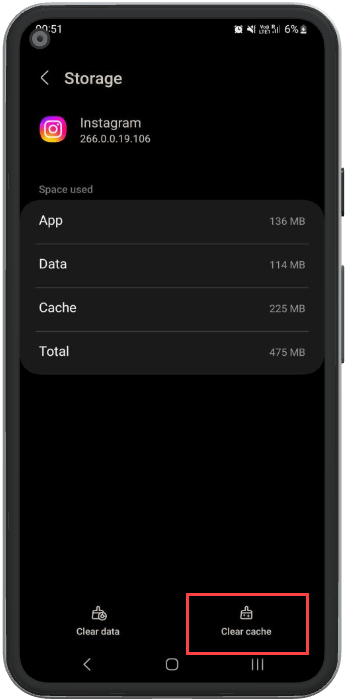 How to Clear Instagram Cache Automatically?
To clear Instagram cache automatically, you can use a third-party junk and cache cleaner like 1Tap cleaner. It can identify all types of cached data from Instagram and other apps, allowing you to delete them with just one tap.
Basically, if you want to automate Instagram cache cleaning, you need a reliable third-party app. It can also clear up other junk files from your device, including system caches, browser caches, and app-specific caches. 1Tap Cleaner is an excellent choice to help get rid of Instagram cache and junk files from your device with a quick scan.
Here's how you can use 1Tap to clear Instagram Cache:
Download and install the 1Tap on your device.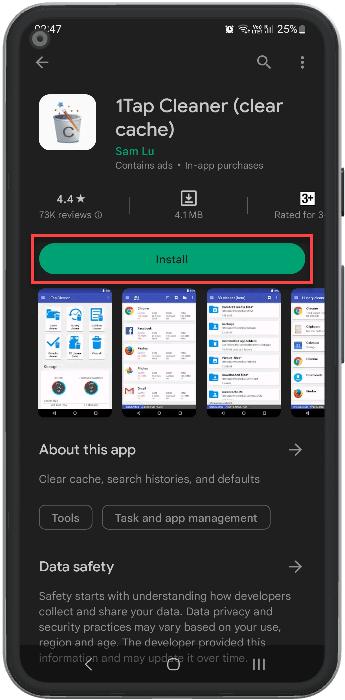 Open the app and select Cache Cleaner.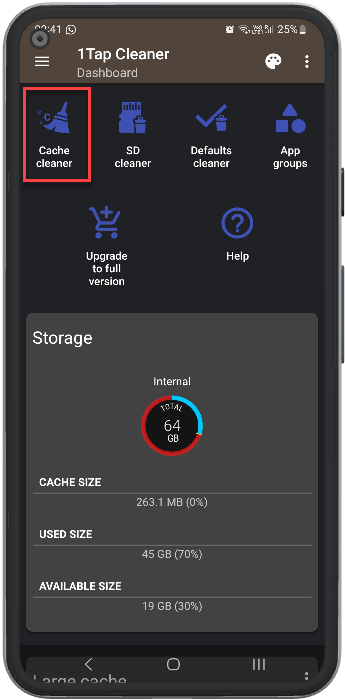 Find Instagram in the list of apps and tap on it.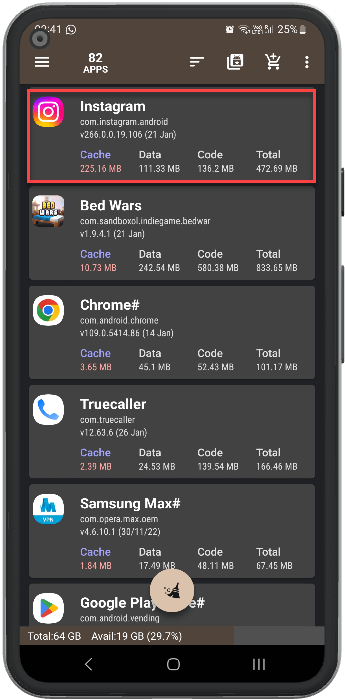 Now, tap Clear Cache.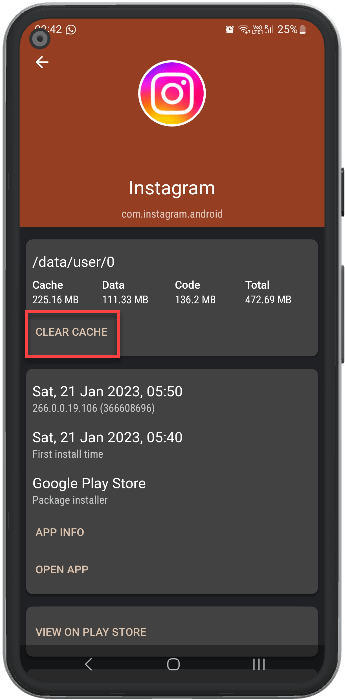 On the bottom, tap the Brush icon.
If you are using this app for the first time, it will prompt a dialog box asking for accessibility permissions. Tap YES.
Now, tap Installed Apps.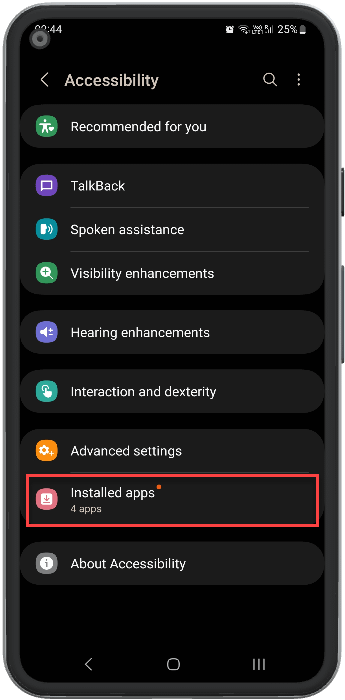 Select 1Tap Cleaner.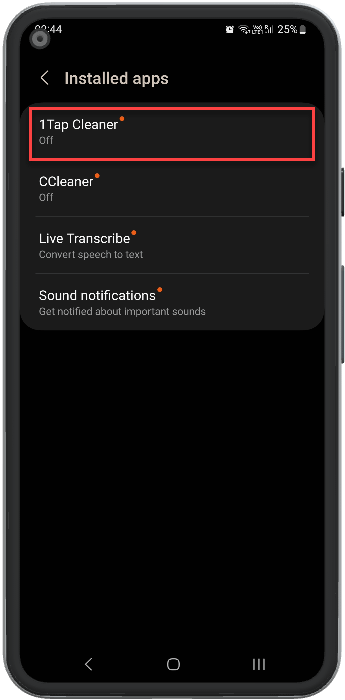 Toggle ON the OFF switch.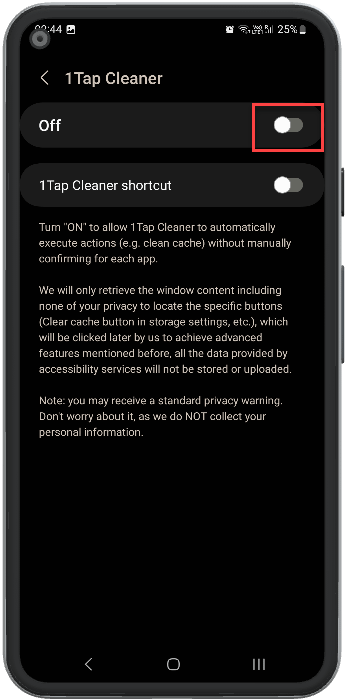 Now, tap OK.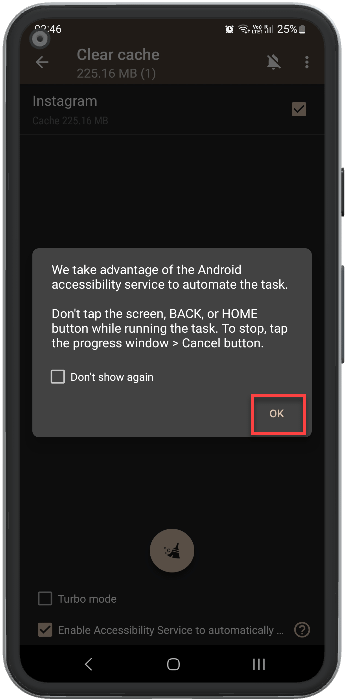 1Tap Cleaner will now automatically clean your Instagram cache and tell you how much cache has been removed.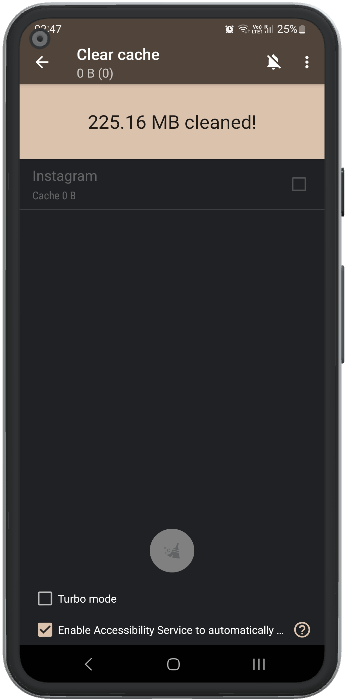 4 Reasons Why You Should Clear Instagram Cache
Clearing Instagram cache improves the app's loading speeds, prevents errors and crashes, and tweaks the overall performance of the app. Additionally, clearing your Instagram cache regularly can help save valuable storage space on your device.
A lot of data that Instagram saves to improve your experience on the platform becomes obsolete and even corrupted with time. That's why it is important to get rid of that unnecessary and even harmful data from time to time. To name a few, here are some of the benefits of clearing Instagram Cache regularly:
Improves Instagram loading speeds: Regularly cleaning your Instagram cache provides you with a better user experience, as it makes the app run smoother and faster.
Reduces Instagram errors: Removing the Instagram cache from your device can also reduce the number of errors you experience while using Instagram.
Prevents Instagram from crashing unexpectedly: Instagram cache can also increase the chances of the app crashing unexpectedly. So, deleting the app cache from time to time can prevent Instagram from crashing unexpectedly and improve its overall performance.
Saves Storage Space on Your Device: Instagram Cache also takes up a lot of storage space on your device. So, cleaning it regularly can help save valuable storage space on your phone, allowing you to store more files and apps.
Frequently Asked Questions
Which files does Instagram cache store?
Instagram cache memory largely consists of temporary files like images, videos, GIFs, etc., that Instagram stores on your device for faster loading. But with time, this cache on your Instagram app becomes obsolete and takes more and more space unnecessarily.
How Instagram Cache Causes Problems?
Instagram Cache contains a lot of unnecessary data, such as images, videos, text messages, and thumbnails. When this cached data piles up, it can cause problems such as slow loading speeds, errors while uploading content, and even crashing the Instagram app.
Piled-up Instagram cache can not only ruin your experience on the app but also affect the performance of your device. This is because Instagram cache takes up valuable space and resources.
Does clearing Instagram Cache delete app data?
No, deleting Instagram Cache will not affect your Instagram app data or any content stored on your device in any way. This is because the Instagram cache is made up of temporary files such as images and text messages.
How do I clear my search cache on Instagram?
To clear search history on Instagram app:
1. Tap the search icon at the bottom.
2. Then, select the search bar and tap the cross button to remove the recent searches.
3. Alternatively, tap see all and then select Clear all to delete Instagram's search cache.
What's the difference between clear cache and clear data?
The difference between clearing the cache and clearing data is that when you clear the cache, only temporary files stored on your device are removed. This means that any settings or account information remains intact and Instagram runs faster after the cache has been cleared.
On the other hand, when you clear Instagram data, all the data gets deleted, including accounts, preferences, settings, and content stored locally. Clearing data should only be done as a last resort if other troubleshooting methods do not work.
Furthermore, it will sign out from your Instagram account, so you need to log in again with credentials for further usage.
How often should I clear Instagram Cache?
Unnecessary data piles up rather fast, especially if you use Instagram frequently. So, I recommend clearing your Instagram cache at least once every two weeks to once per month, depending upon your app usage. You should also do so if you notice any Instagram errors or if the app starts running slowly.
What does cache do on Instagram?
The Instagram cache stores images and text messages that have been recently viewed, as well as other data related to the Instagram app. This helps Instagram load content faster by storing it in the cache so that it does not need to be retrieved from the Internet each time you view an image or message.
What apps are best for clearing Instagram cache?
Some of the best apps for Instagram Cache cleaning include Cleaner Master, Avast Cleanup, and Cleaner for iPhone. These apps help clear the Instagram cache quickly and safely. They also have other features such as system optimization, junk file cleaning, and more, to help keep your device running smoothly.
Is it better to clean Instagram cache manually or automatically?
It is always better to clean Instagram Cache automatically using a third-party cleaner app. This ensures that all of Instagram's cached data is deleted in one tap and it also helps save time. Additionally, these apps can be used for cleaning up other junk files from your device as well. On the other hand, manual cleaning is more effort and time-consuming.
Will I lose any important files if I delete my Instagram cache?
No, you won't lose any important files when you clear Instagram cache, as it is made up of temporary files such as cached images, videos, and text messages. So, deleting it will not affect the content stored on Instagram or on your device in any way.
How to clear Instagram Cache on your phone?
To clear the Instagram cache on your Android phone, simply navigate to the Settings app and tap on Apps or App Management. Then, find and select Instagram > Storage, and tap on Clear Cache. This will remove the Instagram cache from your device.
However, if you use an iOS device, there is no direct way to clear your Instagram cache. Instead, you'll need to delete the whole app, which will erase its cache from your device. Then, install Instagram back again and you'll enjoy a lot more smooth app performance.