So you finally sat down to have a peaceful gaming time only to find your FF14 unable to complete version check? Despite what many say on the internet, you don't really have to reinstall the entire game and waste hours fixing it.
I went around some settings and figured out some easy methods to fix it– without reinstalling it! So, let's explore these fixes and also look into the reasons why this may be happening.
4 Reasons to Get FFX14 Unable to Complete Version Check Error
You may get FFX14 Unable to Complete Version Check error if you have a slow or unstable internet connection, an enabled firewall, pending game updates, or corrupted game files. In some cases, you still get this error after updating the game.
As there are multiple possible causes preventing FF14 from completing version check on your PC, finding out the root problem could help you fix the issue a lot faster. That being said, here are some of the most common causes for this error:
1. Unstable or Slow Internet Connection
FFXIV requires a good internet connection to download updates and other necessary game files. If you're getting the FFXIV Unable to Complete Version Check error, it could be due to a poor connection causing the downloads to time out.
2. Active Antivirus or Firewall
Antivirus or firewalls can block games from accessing the internet or certain files. So, it's possible that the antivirus or firewall on your system is preventing Final Fantasy XIV from completing the version check successfully.
3. Corrupt or Missing Game Files
Final Fantasy XIV needs to access certain files to check your current game version and download necessary updates. So, if these files go missing or get corrupted, the game will not be able to load properly.
4. Playing FFXIV Just Before or After An Update
It's possible that there is nothing wrong with your system or the internet, but FFXIV is updating or has just updated the game. In that case, the game on your system might just be struggling to download an update or verify that you have the latest version. On the other hand, if the update process is interrupted or incomplete, it can also cause an error.
6 Quick Ways to Fix FF14 Unable to Complete Version Check Error
To fix FFXIV unable to complete version check error, ensure that your internet connection is stable and working properly, verify the integrity of the game files, or disable your antivirus and Windows firewall temporarily. If nothing works, try restarting your computer.
Now, let's take a look at some easy ways to fix your Final Fantasy XIV unable to complete version check without reinstalling the game:
1. Check Server Status
Sometimes, the game server can experience downtime for various reasons like maintenance or other technical issues. This may prevent you from accessing the game or certain features. To check the server status for FFXIV, you can do the following:
Visit the official FFXIV website and look for a server status page or notification. This page should list the status of each server and any known issues or maintenance.
Follow the FFXIV social media accounts, such as Twitter or Facebook, for updates on server status.
Check the Square Enix Forum for any announcements regarding the maintenance of the server.
Use a third-party service to check the status of the FFXIV servers.
If the FF14 servers are down, there's nothing you can do but wait for the FFXIV team to resolve the issue.
2. Restart Your PC
Restarting your computer and router can sometimes help resolve the Final Fantasy XIV version check error. It closes all open programs and clears any temporary files that may be causing this problem.
To restart your computer, follow these steps:
Close all open programs on your computer.
Click the Start Menu icon in the bottom right corner of your screen.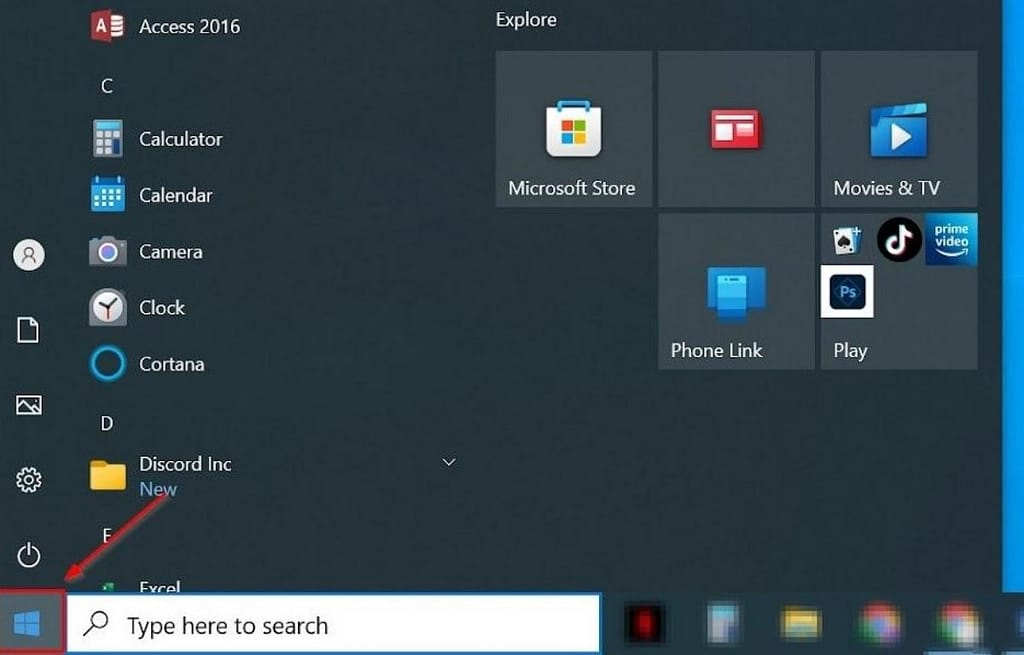 Tap the Power option just above the Windows icon.
Now, choose Restart to restart your computer automatically.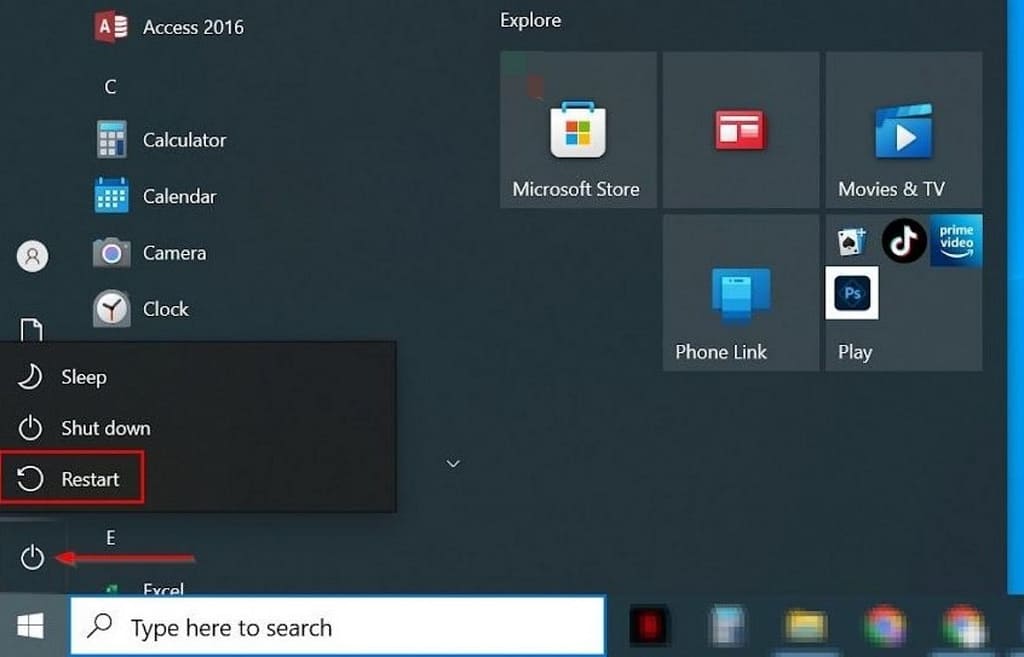 Once your computer restarts, launch FFXIV again to see if the issue has been resolved. But if the error persists, you may need to try other troubleshooting steps.
3. Troubleshoot the Internet Connection
An unstable or slow internet connection may lead to the unable to complete version check error in FFXIV. To resolve this issue, try these steps:
Check your internet connection: Make sure your internet connection is stable and fast enough to support the game. You can run a speed test or check for any known issues with your internet service provider.
Restart your router: Unplug the router from the power outlet, wait a few minutes, and then plug it back in. This can reset the connection and resolve the issues with the router.
Check for updates: Make sure you have the latest firmware or software updates installed for your device.
Change the DNS settings: You can try changing the DNS settings on your device to see if it helps improve the connection.
If you are still experiencing issues with the network connection, you should contact your internet service provider for further assistance.
4. Disable Firewall & Third-Party Antivirus
Your firewall or third-party antivirus can sometimes block or interfere with Final Fantasy XIV processes. If you are experiencing this issue, you can temporarily disable your firewall or third-party antivirus software.
To disable the firewall or antivirus, you can follow these steps:
Find Control Panel using the search bar at the bottom left of your screen and click Open.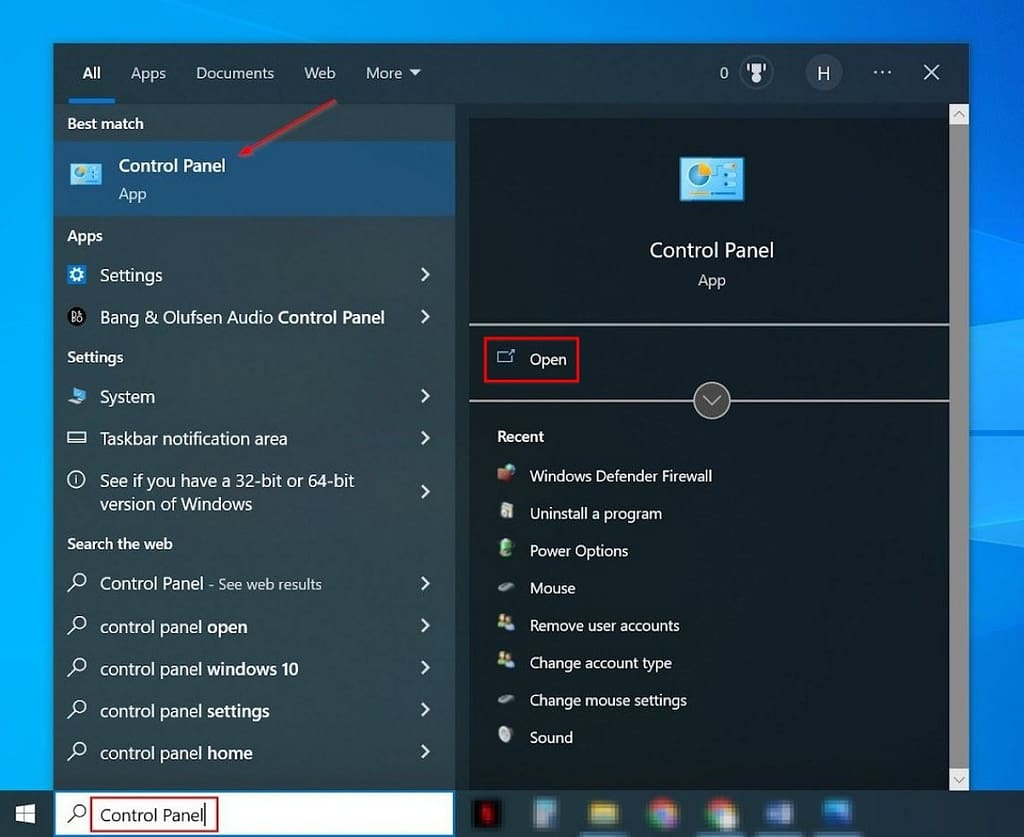 Select System and Security.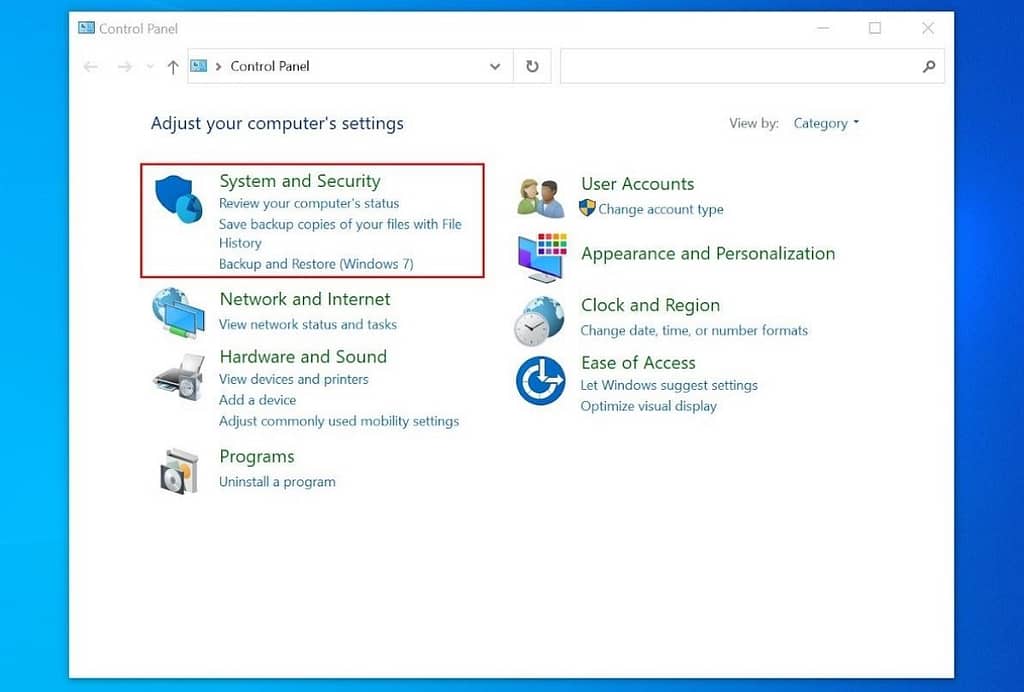 Select Windows Defender Firewall.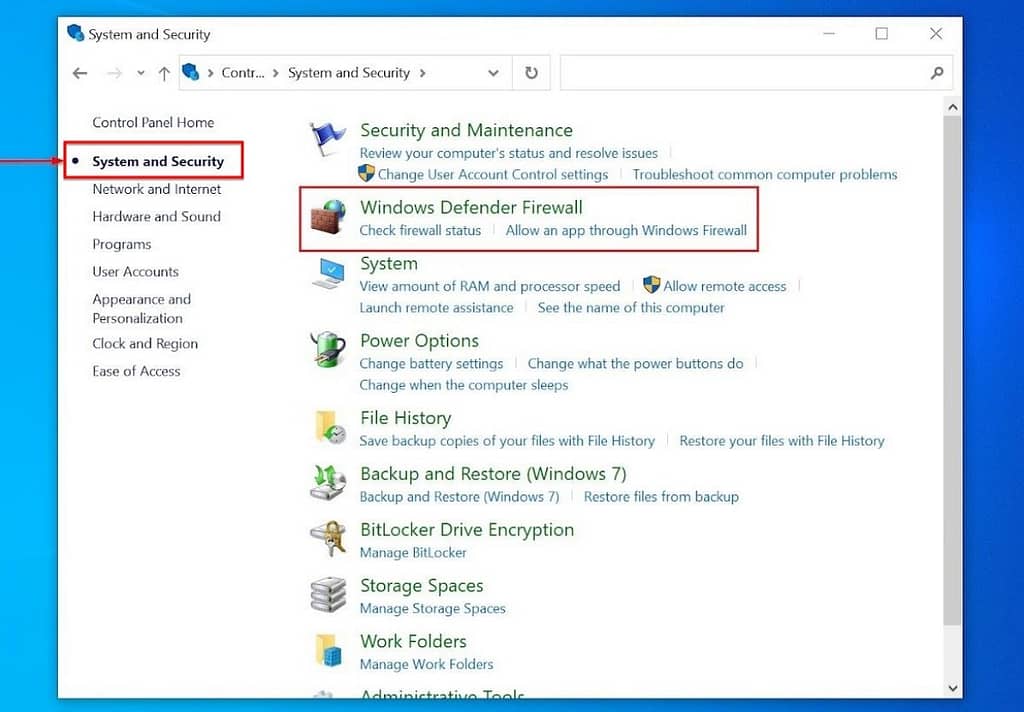 Click Turn Windows Defender Firewall on or off.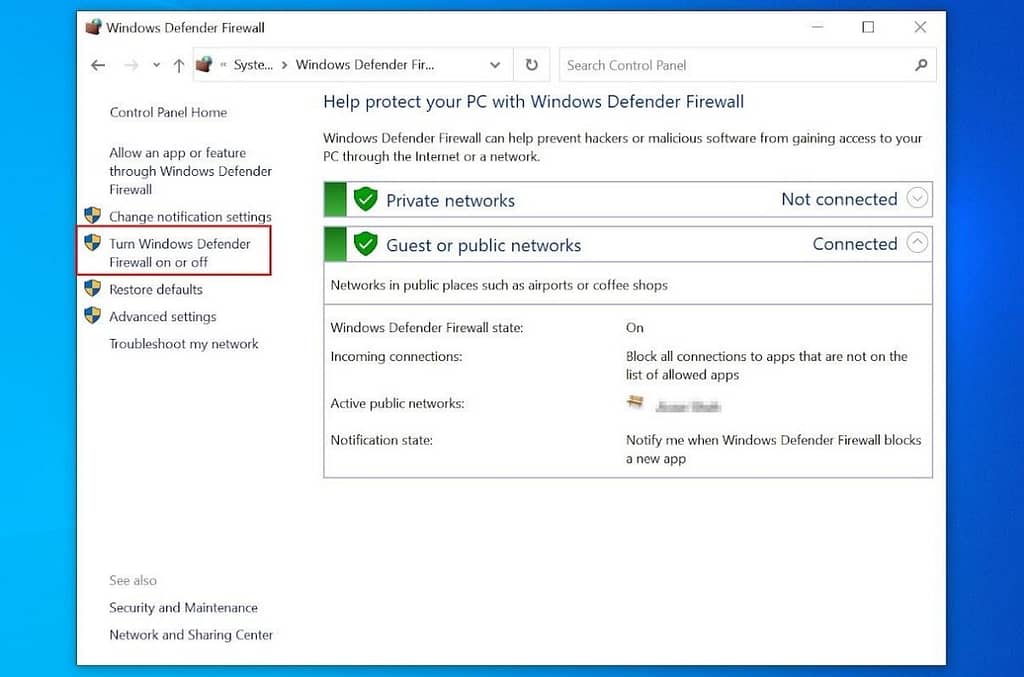 Select Turn off Windows Defender Firewall for both private and public networks and click OK.
If you use a third-party antivirus, look for an option to disable it in the antivirus program's settings or control panel.
Note: It is not recommended to leave your firewall or antivirus disabled for an extended period of time, as they are crucial for your device's security and protection. Be sure to enable them after you have finished troubleshooting the version check issue.
5. Verify Game Files Integrity Using Steam
Verifying the integrity of game files is a process that checks for any missing or corrupted files in the game installation. This can help fix issues with the game and prevent errors during the gameplay.
You can verify the game file integrity using Steam by following these steps:
Open the Steam client on your computer.
Click Library in the top menu and select Final Fantasy XIV to verify.
Right-click Final Fantasy XIV and select Properties from the menu.
Select the Local Files tab and tap the Verify Integrity of Game Files button.
Steam will begin checking the game files for any issues. It will download and replace the necessary files if any problems are found.
Once the process is complete, you can launch FFXIV from the Steam client.
6. Edit 'ffxiv_boot.cfg' Configuration File
The ffxiv_boot.cfg boot configuration file controls certain settings and options for Final Fantasy XIV. You can edit this cfg file to change certain game settings or to troubleshoot issues with the game.
To edit the ffxiv_boot.cfg configuration file, follow these steps:
Close the FFXIV game and launcher.
Open the file explorer, paste the following path in the search bar, and press Enter.
%userprofile%\Documents\My Games\FINAL FANTASY XIV - A Realm Reborn\
Locate the ffxiv_boot.cfg file in the FFXIV game installation folder.
Right-click the ffxiv_boot.cfg file and select Open With from the menu.
Select a text editor, such as Notepad, to open the .cfg file.
Change the value of BootVersionCheckMode from 0 to 1.
Also, change B4EulaAgreement from 0 to 1.
Save changes by pressing the Ctrl key + S at the same time.
Close the file after saving and run your FFXIV launcher to see if the version check error is fixed.
Note: Editing the ffxiv_boot.cfg file can cause problems with the game if not done correctly. You should make a backup copy of the file before making any changes.
Other Final Fantasy XIV Common Error Messages and Quick Fixes
You may experience other common error messages when playing the FFXIV game. Such as Error 2002, Error 3001, Error 4004, Error 90000, 90001, 90002, 90007, and more. All these errors occur for different reasons and have distinct meanings. You can fix them all using the appropriate methods.
FFXIV is known for plenty of errors which can be frustrating. But luckily, most of these errors are easily fixable. We've listed some other common errors that can cause trouble when launching FFXIV and the possible fixes for the same.
Error 2002: This error means there is too much traffic on game servers. When there are too many people in the queue, all you can do is wait for the traffic to subside.
Error 90000: This error may occur when the game cannot connect to the server. You can check the status of the game's servers, restart the game and router/modem, or change your DNS settings.
Error 3001: This error message appears when your login cap has been exceeded. To resolve this issue, you need to log out of the game, wait a few seconds, and log in again to re-enter the queue.
Error 90002: This is another server error that occurs when your game cannot connect to the server. This happens due to an issue with the client side of the connection. Check your internet connection to make sure it is stable.
Error 900007: It occurs when there's a time sync issue between your PC and the server. To get rid of Error 900007, you need to reset and update your PC's clock to the international time zone.
Frequently Asked Questions
Why does FFX14 crash after an unexpected error?
Final Fantasy XIV (FFXIV) might crash after an unexpected error due to a bug or glitch in the game itself. Or there could be an issue with your computer's hardware or software, such as outdated drivers or a lack of system resources. It can also occur due to a problem with your internet connection or corrupted or damaged game files.
How do I repair the FFX14 game files?
One method of repairing the FFX14 game files is verifying game file integrity using the Steam client. If that method doesn't work, you may need to manually delete the game's cache files. To do this, go to the game's installation folder and delete the game folder to reset the game cache. Then, you may need to download and install the game again to complete the repair process.
Can I upgrade to the full version of FFX14?
Yes, you can upgrade from the free trial version of Final Fantasy XIV to the full version of the game. For this, you'll need to purchase a registration code for the game's digital or physical version. Then, log in to mogstation.com with your Square Enix account. Click the Transfer to Full Game button and follow the on-screen instruction to upgrade to the full version of FFX14.
How to Fix FF14 Unable to Complete Version Check error on PC?
To fix FFXIV unable to complete version check error, you need to:
1. Check your internet connection and ensure it is stable and working properly.
2. Verify the integrity of the game files.
3. Disable your antivirus and Windows firewall temporarily.
4. If the above steps do not work, try restarting your computer.