The stunning TikTok effects are the reason why making videos is so much fun on this app. So, it can be such a bummer to find your TikTok effects not showing or working for some reason. But don't worry, I have some remedies to help you fix this issue in no time. Keep reading and find out.
Why Are TikTok Effects Not Showing? -5 Potential Causes
TikTok effects may not show when you have internet connectivity or cache files issues. Alternatively, the TikTok effects have problem loading on the older version of the app and on outdated devices. Another reason could be that you are not recording the video from the TikTok app.
There are many possible reasons why TikTok effects are not working for you. Let's take a look at them in detail:
1. You're Not Recording Videos on TikTok
Keep in mind that if you use already-recorded video from your smartphone, the TikTok voice effects won't work. That's because TikTok doesn't let you add voice effects to any pre-recorded videos or content.
2. TikTok App Isn't Updated
TikTok updates its app and features from time to time. When that happens, you can't properly use some of its features properly, including TikTok filters, visual and voice effects, etc., unless you update the app.
3. TikTok Cache Data is Causing Issues
Over time, the Cache gets accumulated on your device and prevents apps from functioning properly. So, it's possible that you have old or corrupted app cache data from TikTok that's preventing the visual and voice effects from loading.
4. Your Device OS is Out Of Date
Android and Apple update their OS from time to time so that their devices can keep up with the advancing features of different apps and technologies. So, another possibility is that your Android or iPhone is running on an outdated OS. This can prevent your phone and its various applications from working properly.
5. An Issue with Your Internet Connection
Having strong internet connectivity on your device is absolutely crucial for enjoying the different filters and effects of TikTok. So, it's possible that a poor internet connection is preventing the filters and effects from loading on your phone.
How to Fix TikTok Effects Not Showing Error? -5 Effective Fixes
You can fix the TikTok effects not showing error by checking your internet connection, clearing the app cache, updating the app to the latest version, or updating your device. Also, make sure to record videos using the TikTok app when you want to use its effects on your videos.
It is common to have issues with TikTok effects/filters. Luckily, there are some easy ways to fix the TikTok effects not showing error:
1. Record Within The TikTok
TikTok only lets you add voice effects to videos that are recorded on the TikTok app itself. You may be trying to add a voiceover to a video that you have uploaded to your camera roll. That's why you don't see the button for the voice effects in that video.
2. Install the Latest TikTok Version
Like all other mobile apps, TikTok needs updates to fix bugs and errors. So, make sure that you've got the latest version of the app. To update TikTok, follow these steps:
Open Google Play Store.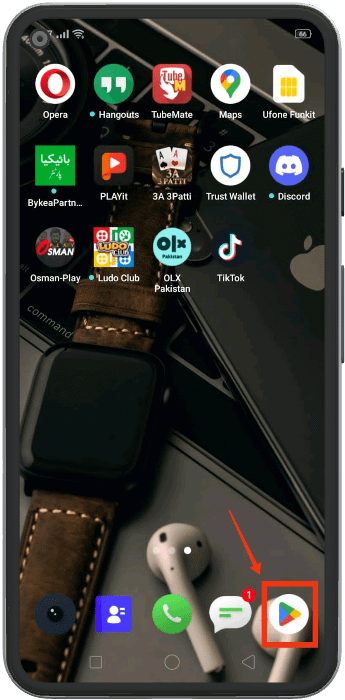 Type TikTok in the search bar and tap the search button.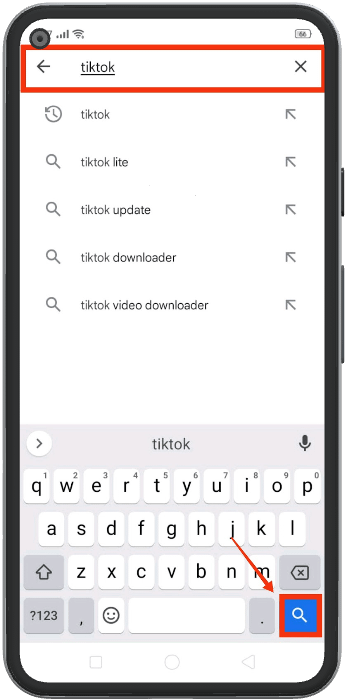 Tap Update if there are any updates available.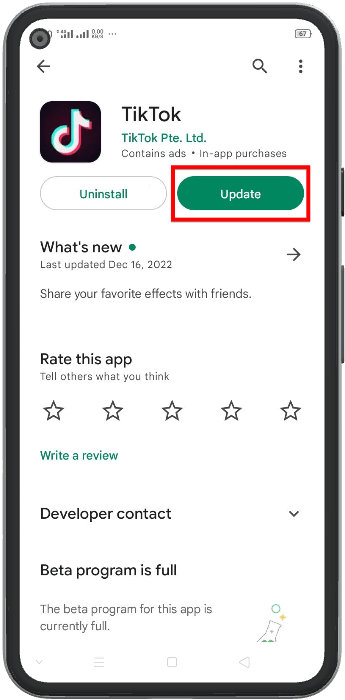 After updating the app, you will now be able to use the TikTok filter that was not working before. However, you may need to restart your device after installing the latest version of the app.
3. Clear TikTok Cache
With time, the cache size can get larger and use more memory. Instead of helping your device load and run applications faster, it starts making it lag, miss out on features, and more. That's why you need to clear TikTok's Cache.
Here's how you can clear the Cache to fix TikTok effects not showing error:
Using your TikTok account, go to the Profile icon at the bottom right corner.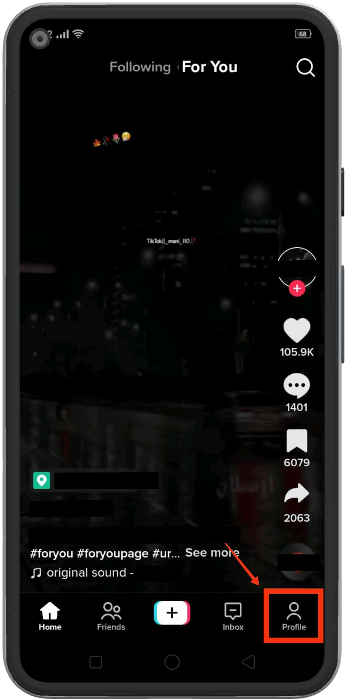 Tap the menu icon in the top navigation bar.
Choose Settings and privacy in the bottom left corner of the screen.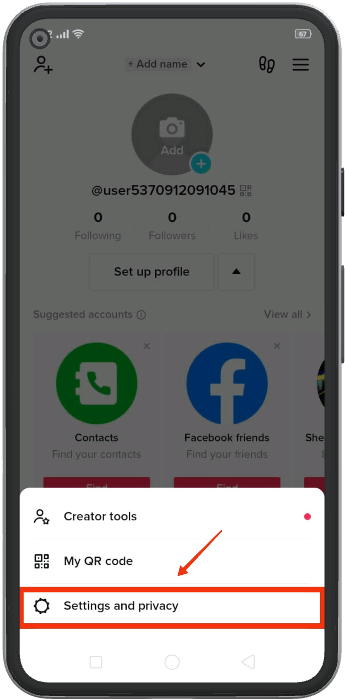 Go to the Cache and cellular data section and tap on Free up space.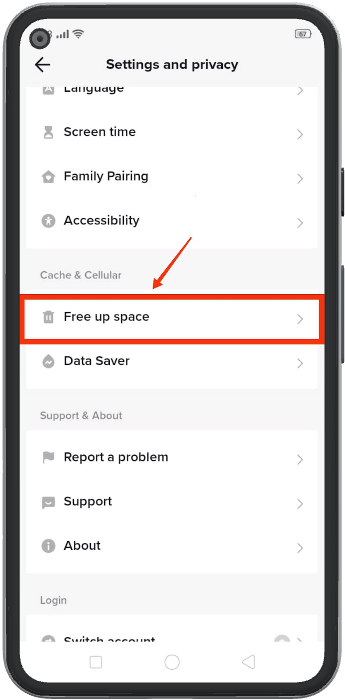 Finally, tap Clear Cache to remove the TikTok cache.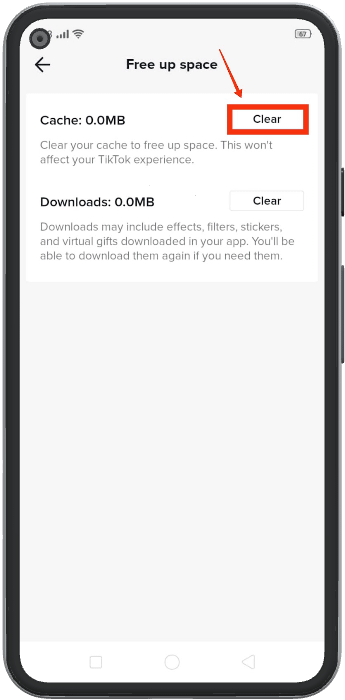 You can follow another way to clear the TikTok cache from your mobile settings menu. Here are the steps to clear the TikTok cache on your phone:
Navigate to the Settings.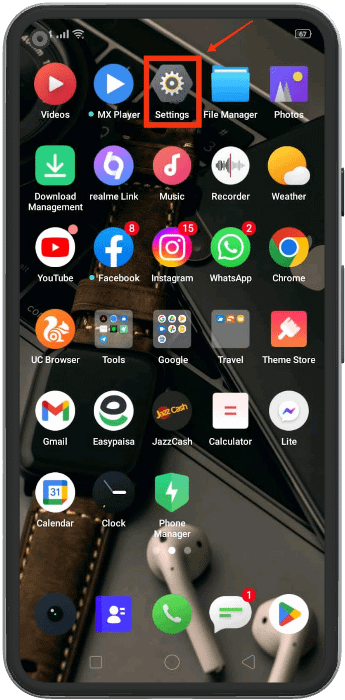 Select App Management.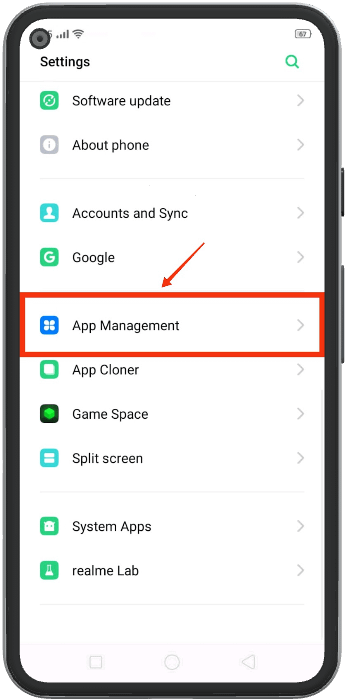 Go to TikTok and tap it.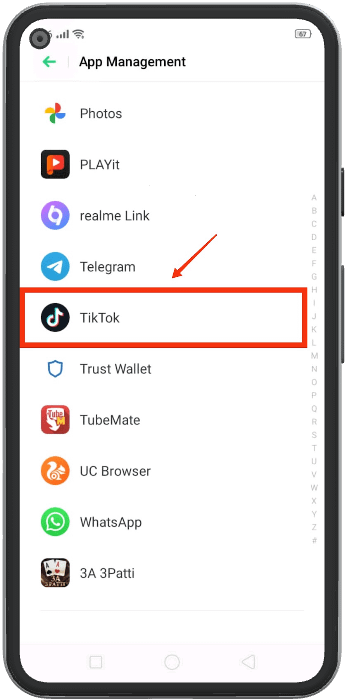 Tap on Storage.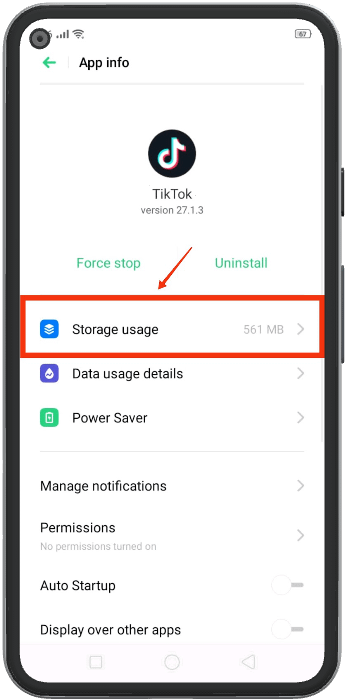 Next, tap Clear Cache and data.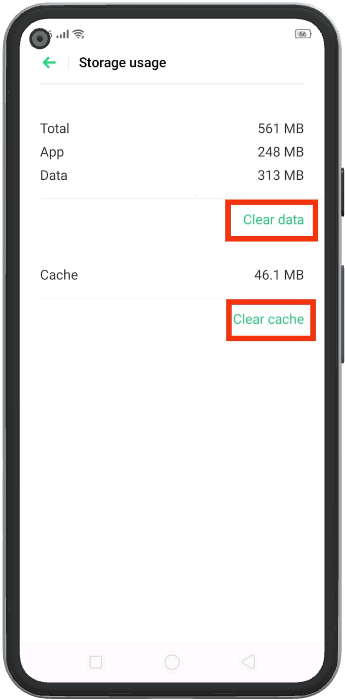 Finally, tap Clear Cache.
Note: The process may differ slightly on different devices.
As soon as you've cleared the Cache, close TikTok and remove it from your recent apps. Open TikTok again, and try using the particular filter and voice effect that didn't work earlier. If that doesn't work, try another method.
4. Update Your Device
Next, updating your device OS may resolve the TikTok effects not showing error on your mobile. This happens because when you update OS, the previous bugs, corrupted and unsupported files, are fixed or removed.
Here's how to update your device OS:
Select Settings from the menu.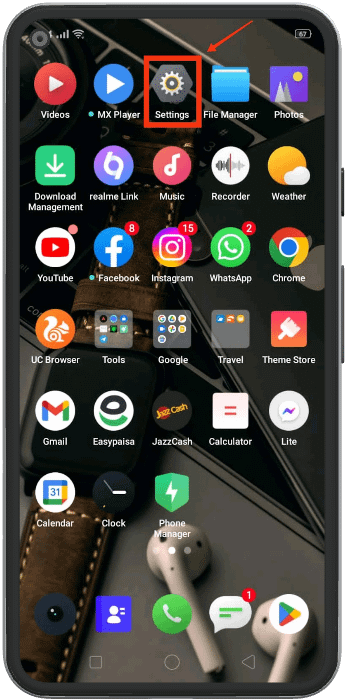 Tap on Software updates on top of the screen.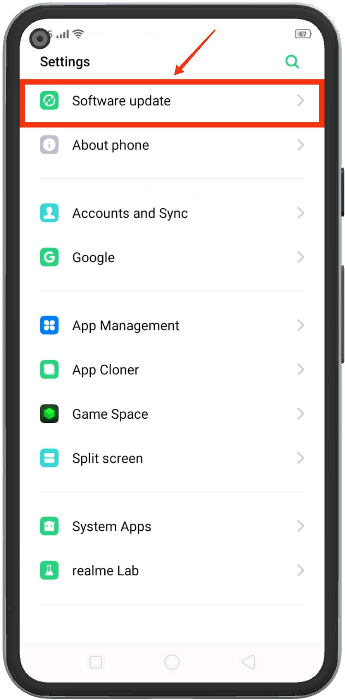 You can download and install any update if it is available on this menu. Try the TikTok voice effects feature after updating the device's OS. If the outdated OS of the device was the issue, it'd be fixed now and work properly.
5. Restart Your Modem
You should restart your modem if your Wi-Fi isn't working properly. No internet means no TikTok apps filter or effects. Follow these steps to restart your modem:
Unplug the Ethernet and power cables from the modem. Batteries on some modems need to be removed as well.
Let the modem stay turned off for 2-3 minutes.
Reconnect the Ethernet and power cables.
Check the internet and connect your device to the network.
If the internet was the issue, it'd be resolved after refreshing the connection, and your TikTok effects feature will work fine.
Frequently Asked Questions
Why can't I hear voice effects on my TikTok?
You can't hear the voice effect because you are recording your video with your phone's camera roll instead of the TikTok app. You can only add voice effects by recording them on the app. When you upload a video from your phone's library or gallery to TikTok for editing, you may see an error message saying: Voice effects can't be applied to this video.
Can I add my sound to TikTok videos?
Yes, you can add your sound to TikTok. Here's how to make your sounds. Open the TikTok app > tap Plus icon to record TikTok video > tap Next > tap Voice over > hold Record > tap Save > tap Next > tap Post.
Is it possible to use effects on TikTok web?
TikTok users can't edit their videos or use any effects on TikTok's website. It only works for browsing and uploading videos. If you want to add effects and filters to your photos and videos, you must you the TikTok mobile app.